In honor of Thanksgiving being a couple weeks away (how is that possible?!), today I'm going to share some of my favorite gluten free products that will help make your Thanksgiving a fabulous one! 🙂
Thanksgiving is one of those holidays centered all around FOOD! For us with special dietary needs, that's a big bummer to say the least. It's the worst if all you can eat is the turkey, salad and maybe a side of vegetables….Thanksgiving should be about getting a carb hangover!
Here are some products I will be using this Thanksgiving and love!
Gluten Free Thanksgiving Favorites:
1. Cup4Cup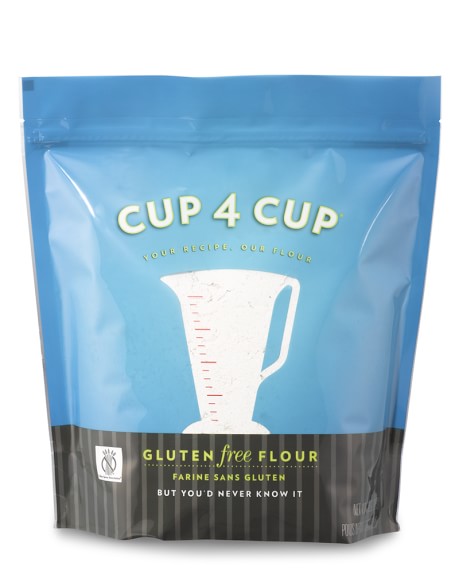 I've mentioned Cup4Cup before, but I'm doing it again because I love it so much! Literally everything I bake, I bake with Cup4Cup. I promise if you use this flour, no one will ever know it's gluten free and best of all… it's literally cup for cup so you can take any recipe you used to love and modify it to be gluten free just by using this flour (of course make sure all other ingredients are gluten free ). 
2. Williams-Sonoma Gluten Free Stuffing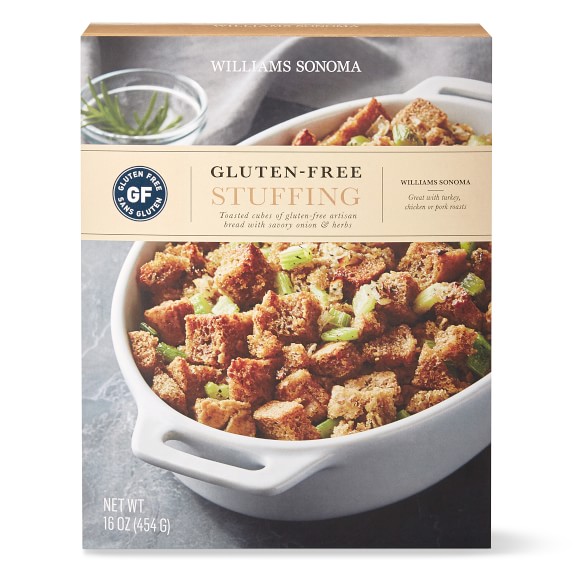 Stuffing is a staple on Thanksgiving and this gluten free one from Williams-Sonoma is my favorite! The big issue with many gluten free stuffing I've tried is the texture. I hate to use the word "cardboard" but that's what comes to mind! This Williams-Sonoma gluten free stuffing is a staple in our house for Thanksgiving and I promise you can make it for all your guests (not just your gf ones) and no one will know!
To top it off… you can see my recipe here using it!
3. Schar Baguettes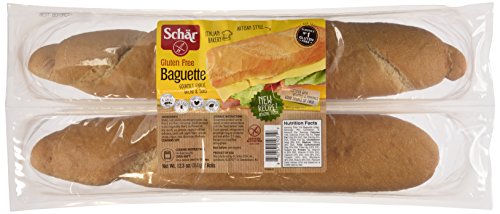 I love all Schar products, but particularly their baguettes! I've tried countless gluten free bread brands and in my option Schar tastes the most like I remember it (pre-gf life!). These are the perfect addition to your Thanksgiving, you can cut them and serve them plain OR you can do what I do and make bruschetta with them!
4. Brazi Bites
These are a new product I've discovered and I'm obsessed! I found them at Costco but you can click here to see where to find them near you. They are frozen little balls that you pop in the oven and about 20 minutes later you have fluffy cheese puffs/balls. They are so light and fluffy with a cheesy center. For all my fellow Greeks, the way these taste remind me SO much of tiropita! These will be great to serve with your meal on Thanksgiving or even as an appetizer.
Check out my recipe for gluten free Spanakopita Bites using Brazi Bites! They're always a big hit as an appetizer!
5. Ocean Spray Dried Cranberries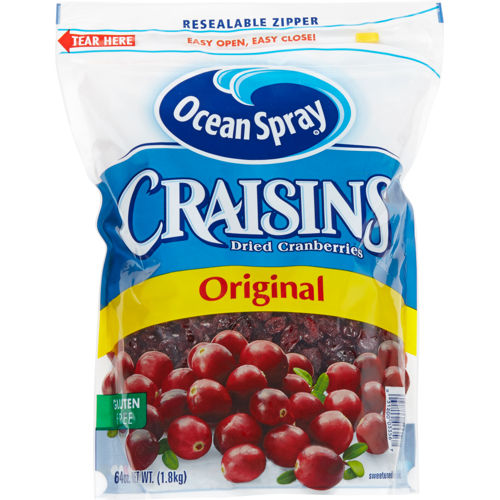 I'm a huge fan of these Ocean Spray dried cranberries, especially around the holidays. One of my favorite salads to make is my Grapefruit Salad, which include dried cranberries in it. It's the perfect salad to serve on Thanksgiving because it's a refreshing addition to heavy Thanksgiving food! Oh… and I always use THIS salad dressing on it.
6. Martinelli's Sparkling Cider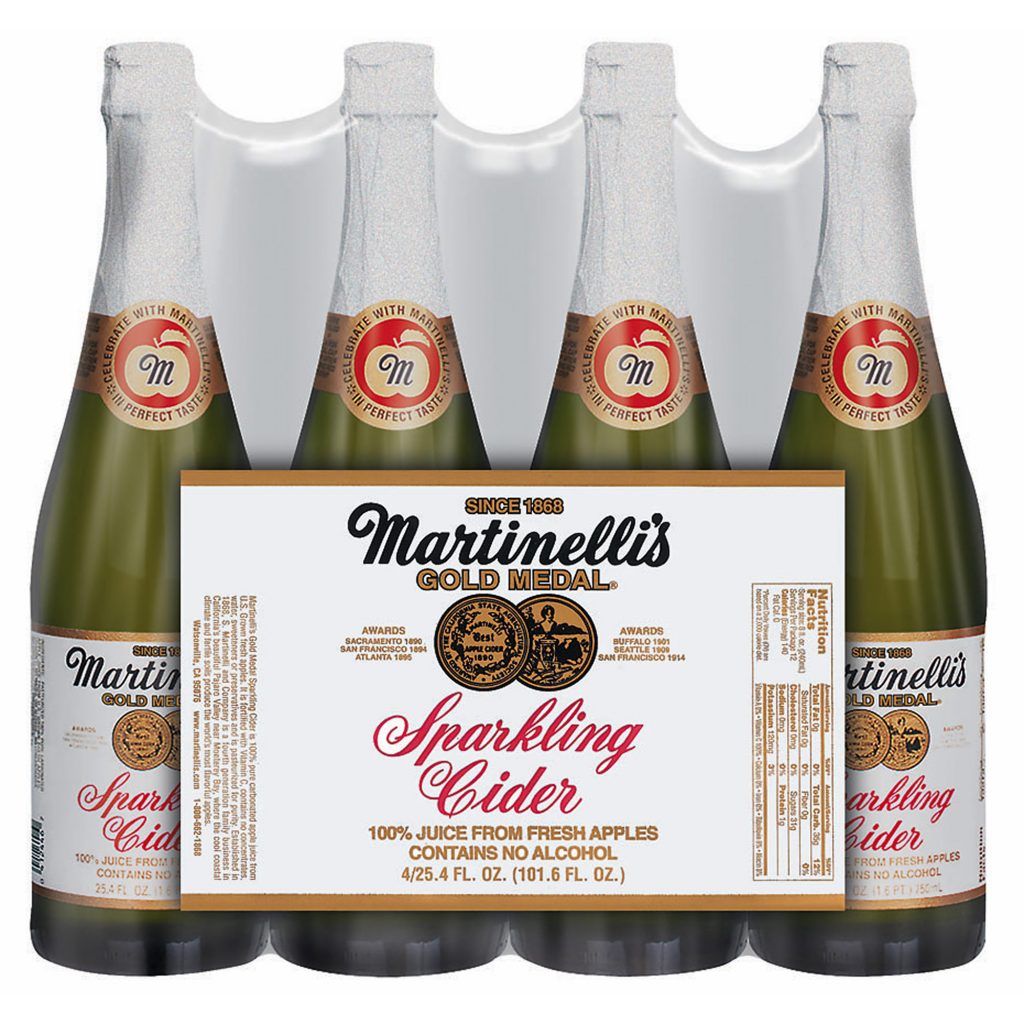 Did you know that all of Martinelli's products are gluten free? I love this because it's the perfect drink for guests of all ages or you can turn it into a cocktail. My Apple Cinnamon Sangria is the perfect drink to serve this Thanksgiving. It's delicious with or without alcohol!
There you have it, some of my gluten free Thanksgiving must-haves!
Questions:
Now I want to hear from you!
What's your favorite thing to cook on Thanksgiving?
What's your favorite thing to EAT on Thanksgiving?
Any gluten free products you recommend to use this Thanksgiving?