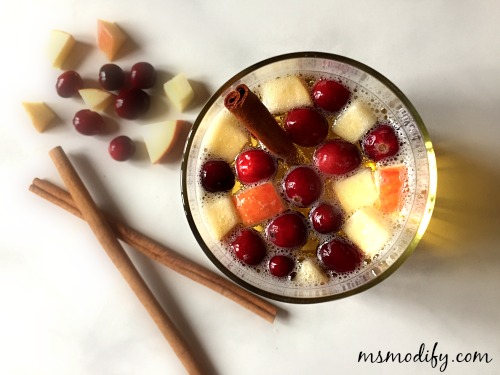 This is my go-to drink of choice when I entertain, especially around the holidays. This apple cinnamon sangria is so easy, so fast and so delicious! You can make this with or without wine, so it can be kid friendly too! You can substitute the wine with cranberry juice or sprite.
I consider this more of an idea, rather than a recipe because you can adjust the ingredients according to your preference.
Instructions (for each glass):
Fill half of glass with white wine (I use Pinot Grigio)
Half of the glass with Martinelli's sparkling cider (it's gf!)
A handful of cranberries (either fresh or frozen)
A handful of chopped apples
One cinnamon stick
Ice is optional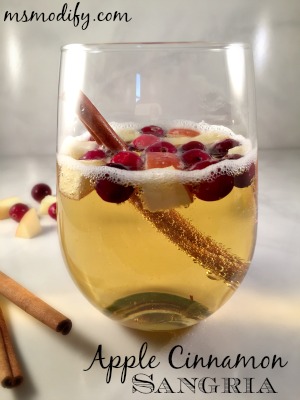 I hope you love this as much as I do! Cheers!
For other tasty drink ideas check out my Pinterest drink board!