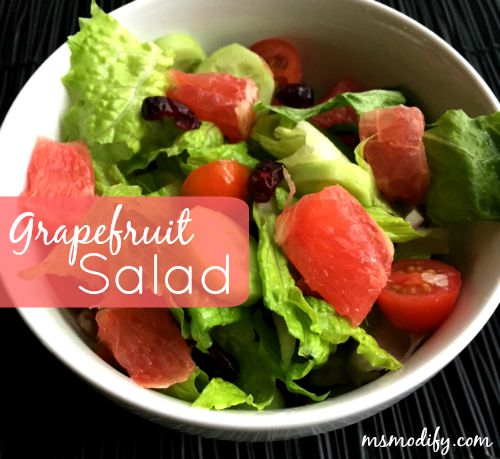 This grapefruit salad is my mom's recipe and she has been making it for years. It's one of my favorite salads and always a big hit with people! This is the perfect refreshing summer salad. I hope you enjoy it as much as I do! Thanks mom 🙂
Ingredients:
1 head romaine lettuce, chopped
1 pink grapefruit, peeled and diced
1 cucumber, peeled and chopped
1 cup grape tomatoes, cut in half
¼ red onion, sliced
¼ cup dried cranberries
Brianna's Blush Wine Vinaigrette
Instructions:
Add all ingredients into a bowl. Pour desired amount of salad dressing. Gently toss so everything is evenly mixed.
Enjoy!