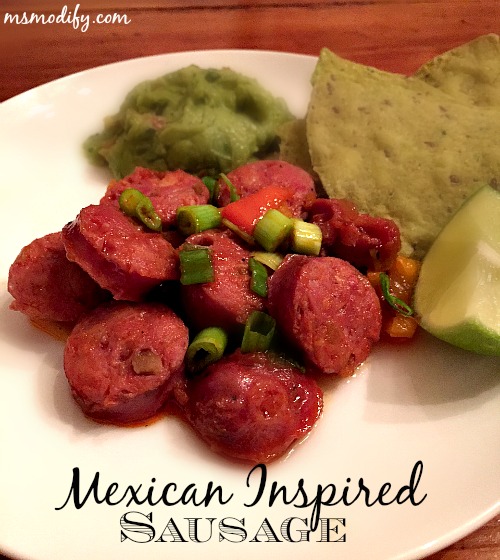 This is another one of my favorite quick dinner recipes. You need to be careful with a lot of sausages (and hot dogs) because many of them contain gluten. I went over a year without eating either of these because I didn't know others existed. Remember it's not about giving up our old favorite things; it's about finding alternatives and modifying them into our new gluten free life.
My Mexican Inspired Sausage is really easy to make and always turns out great! I hope you enjoy it!
Ingredients:
6 Apple Chicken Sausage, cut into slices (Aidells are gf)
4 mini sweet bell peppers, sliced
¼ cup white wine
1 package Frontera Taco Skillet Sauce
Olive oil
¼ cup water
1 green onion, chopped (for garnish)
Lime wedges (for garnish)
Instructions:
Drizzle olive oil onto skillet over medium heat. Sauté bell pepper, sausage and wine for 10 minutes. Add package of sauce and ¼ cup water. Turn up heat to medium-high. Cook for another 10 minutes, or until liquid evaporates.
 Top with green onions and serve with lime wedge.
Enjoy!
If you like this, you might also like these recipes: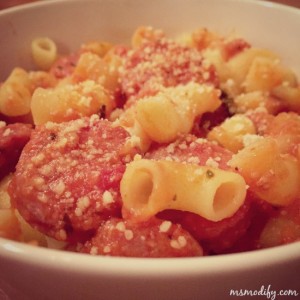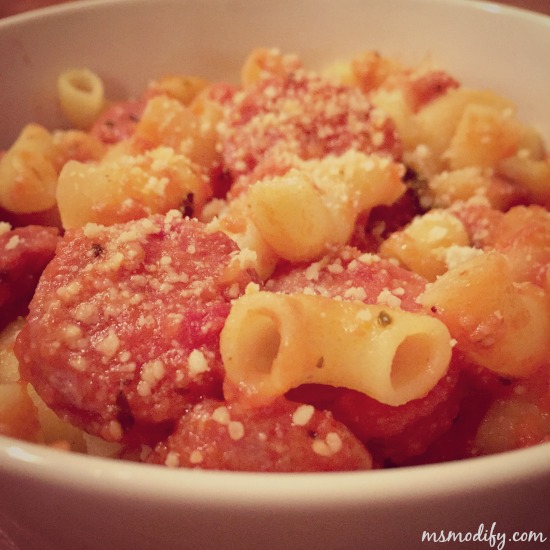 Semi-Homemade Vodka and Sausage Pasta