Since I often work late during the week, I'm always looking for quick yet delicious dinner ideas. I found Frontera sauces in the isle next to the salsa section at my local grocery store. When I turned the packet over I was pleasantly surprised to see "no gluten ingredients used" and I could pronounce and knew each ingredient (yay for no fake ingredients or chemicals)! I also loved that I could see the actual sauce through the bottom of the packet.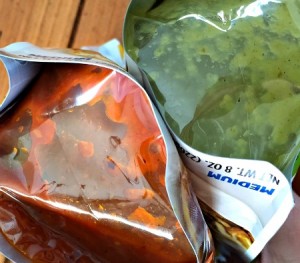 According to the Frontera brochure, their products are:
• Packed in single-use pouches
• The next generation of seasonings made from fresh ingredients (not dried spices and powders)
• All natural, no preservatives
• Distinct flavors from Mexico
• Convenient, easy to use pouch
• For authentic, flavorful Mexican cooking in 15 minutes
• Created by celebrated Chef Rick Bayless
I use these all the time and love them! You literally add the packet of sauce to any type of protein (you could use vegetables too) and your meal is done within 15 minutes. I love when dinner is that easy!
The one downfall is that not all of their sauces are gluten free, so make sure you always look on the back of the packet! I know I have seen on the fajita sauce packet it says contains gluten. So like always, read labels!
You can find these products at most large grocery chain (I have seen them at Target and Walmart too).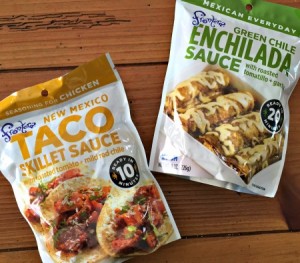 *I have no affiliation with Frontera and do not get paid to endorse these products. I just use them and love them!