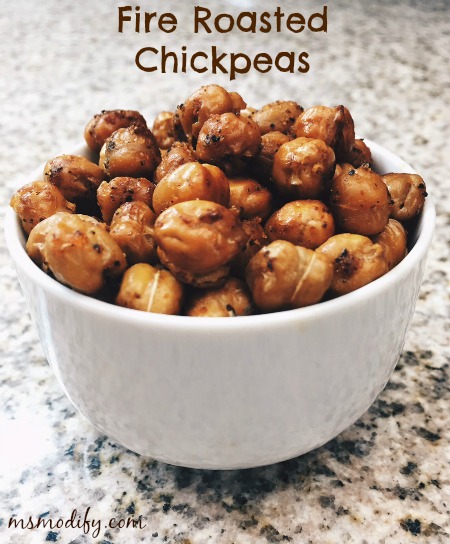 So you know I have a weakness for chips and other salty snacks. Before celiac, I would buy spicy chips to satisfy my cravings. Since becoming gluten free I have to be extra careful with snack-type foods because gluten is often in processed foods. I decided to modify my choices and now I make these really delicious, very health fire roasted chickpeas!
I hope you love them too!
Ingredients:
(makes 4 cups)
2 (15 oz) cans chickpeas
3 Tbsp olive oil
½ tsp salt
½ tsp ground pepper
1/8 tsp cayenne pepper
1 Tbsp Sriracha sauce (use less if you don't like spicy)
Lime, to garnish *optional
Instructions:
Preheat oven to 375 degrees.
Drain, rinse, and pat dry chickpeas (get most of the liquid off). Spread on a baking sheet lined with parchment paper.
Roast chickpeas in oven for 45-50 minutes or until crunchy.
Mix olive oil, salt, pepper, cayenne pepper and Sriracha in a small bowl. Once chickpeas are crunchy, remove from oven (leave oven on and close) and toss with mixture. Place chickpeas back onto baking sheet and cook for an additional 10-15 minutes to caramelize.
Squeeze lime juice on top before eating!
Enjoy!
If you like this, you will also love: