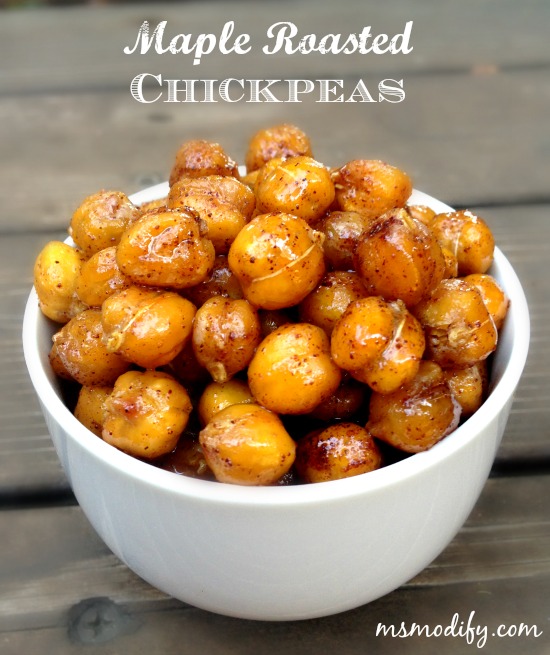 (4 Cups)
Ever since I discovered making these, they are my new favorite snack. If I have a sweet tooth I put down the candy and make these. I promise they are that good!  Did you know that two cups of chickpeas provide the daily recommended value of fiber? Sweet, delicious and nutritious… my kind of snack!
Ingredients:
2 (15 oz) cans chickpeas (garbanzo beans)
2 Tbsp olive oil
1 Tbsp maple syrup
½ tsp ground cinnamon
1/8 tsp ground nutmeg
1/8 tsp salt
Instructions:
Preheat oven to 375 degrees.
Drain, rinse, and pat dry chickpeas (get most of the liquid off). Spread on a baking sheet lined with parchment paper.
Roast chickpeas in oven for 45-50 minutes or until crunchy through.
Mix olive oil, maple syrup, and seasonings in a small bowl. Once chickpeas are crunchy, remove from oven (leave oven on and close) and toss with mixture. Place chickpeas back onto baking sheet and cook for an additional 10-15 minutes to caramelize.
Enjoy!