Hearty, yet slightly sweet this Irish Soda Bread is the perfect addition to your St. Patrick's Day dinner… and it's been modified to be gluten free!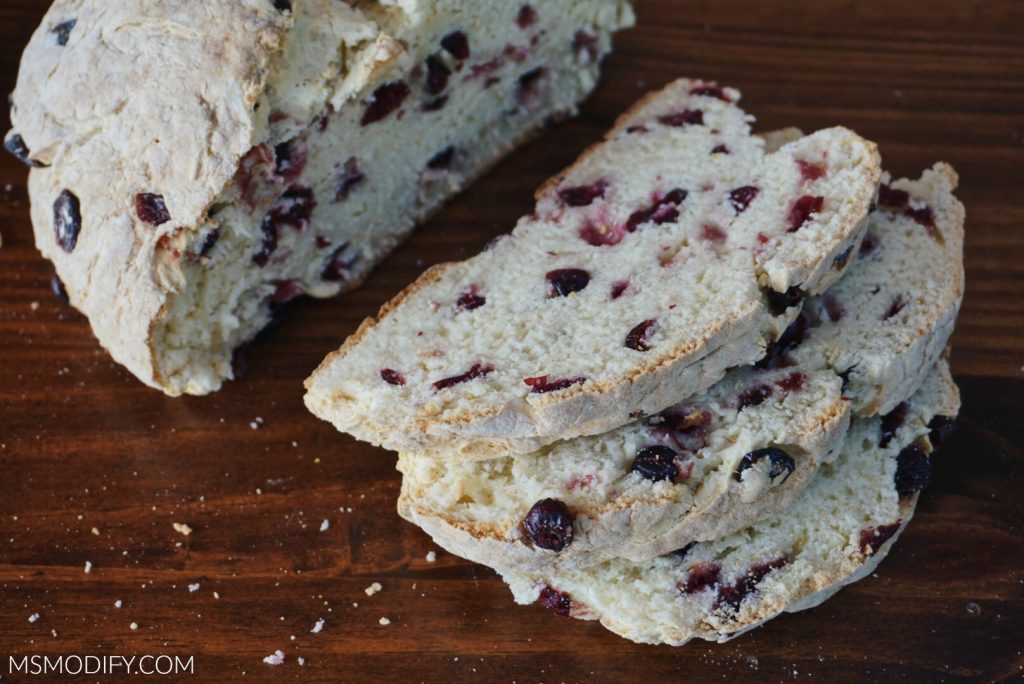 I'm not Irish, but I love bread and I love my husband who is part Irish… so this is the perfect recipe for me!
I love learning about other cultures and trying recipes that represent them. With St. Patrick's Day being this week, I knew I wanted to make something Irish and since I'm a big bread fan, I had to give this a try! When researching Irish Soda Bread recipes it appears to be a big debate regarding what ingredients should actually be in it! I saw some that said dried currants, raisins or dried cranberries and then I saw others that said it should be plain.
I decided to go with one that had orange zest and I added dried cranberries in place of the dried currants, and I'm so glad I did! If you're Irish and are familiar with traditional Irish Soda Bread I would love to know how you grew up having it!
With St. Patrick's Day around the corner, don't forget to get my Gluten Free Alcohol Guide so you can be prepared before you celebrate!
Recipe modified from: Ina Garten
Ingredients:
4 cups gluten free flour (I always use Cup4Cup), plus 1 Tbsp for dried cranberries

4 Tbsp sugar

1 tsp baking soda

1 ½ tsp salt

4 Tbsp cold butter (½ stick), cut into ½ inch pieces

1 ¾ cups cold buttermilk

1 egg

1 tsp grated orange zest

1 cup dried cranberries
Instructions:
Preheat oven to 375 degrees. Line a baking sheet with parchment paper and set aside.
Combine the flour, sugar, baking soda and salt in a bowl.
Slowly add the butter and mix on low until butter is evenly mixed with flour.
In a measuring cup (or bowl) add the buttermilk, egg and orange zest. Lightly beat so everything is evenly mixed.
Combine the dried cranberries with 1 Tbsp of gf flour so the cranberries are coated with flour (this will help prevent them from sinking to the bottom of the dough).
Add your cranberries to the dough and mix. It will be a wet dough.
Place the dough onto a floured (gf!) surface and knead a few times into a round loaf.
Place the dough onto your pan lined with parchment paper and with a serrated knife lightly cut an X into the top of the dough.
Bake for 45-55 minutes or until a toothpick comes out clean when inserted. (When you tap on the loaf it will have a hollow sound)
Cool on a baking rack. Serve warm or room temp.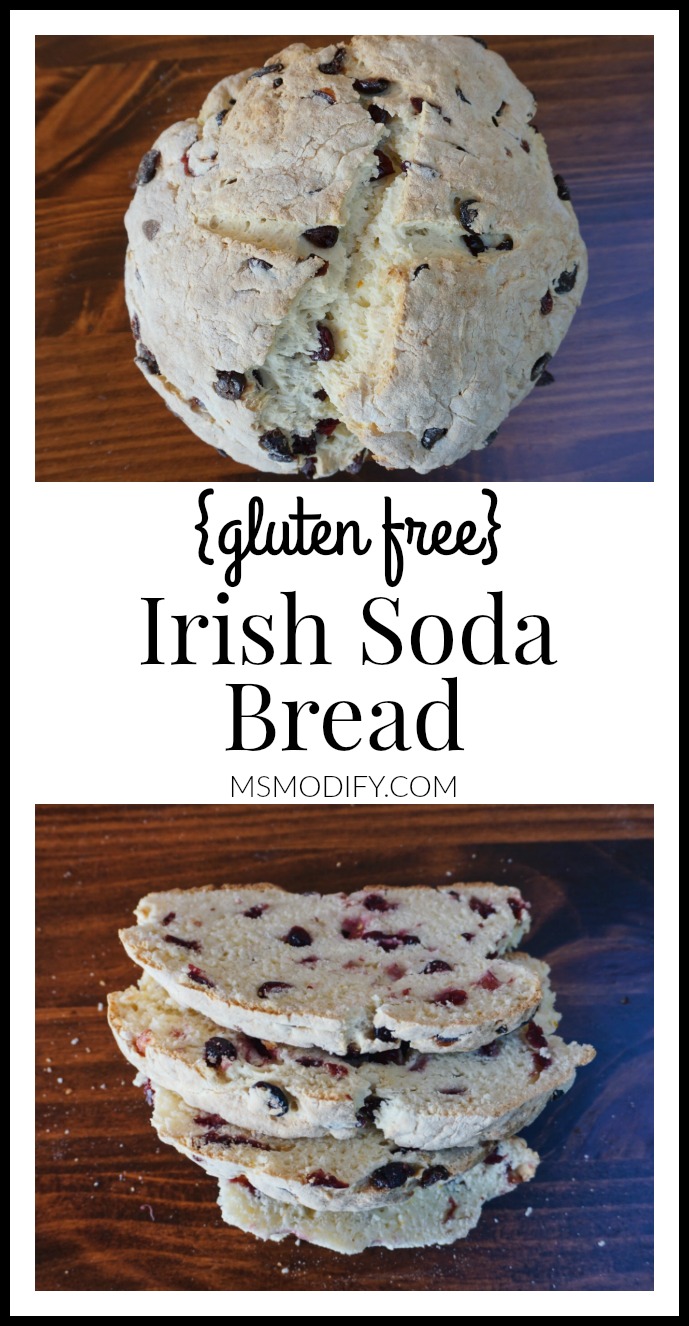 Enjoy!