Simple to make and are ready in no time, these Orange Scones are light, flaky and gluten free!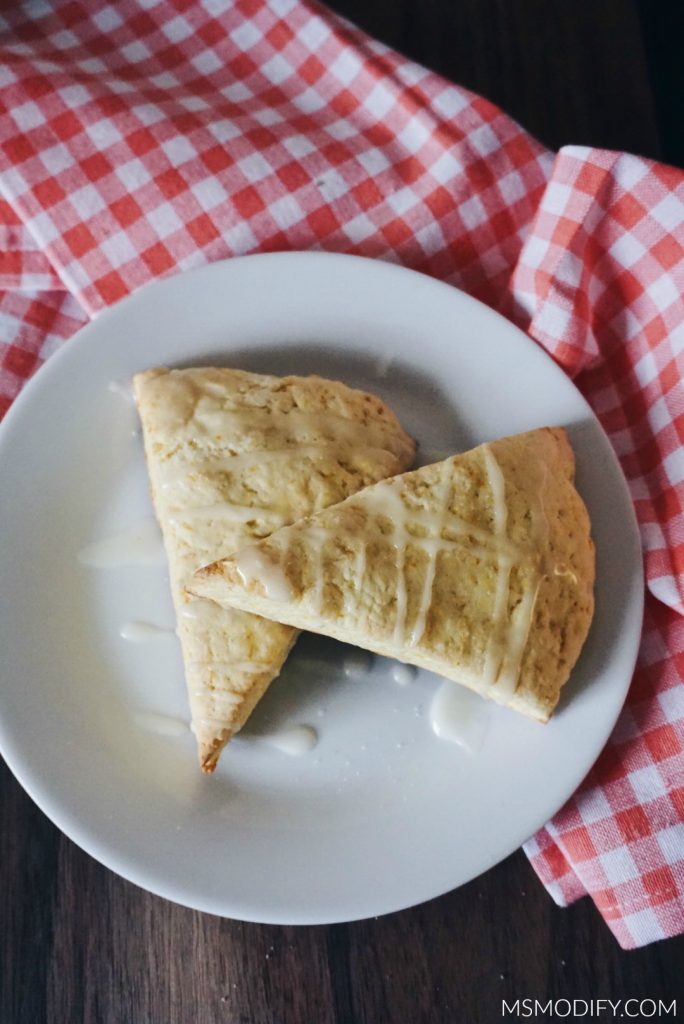 I know I say this often, but ever since going gluten free I miss bread. End of story. I honestly don't think I've met a baked good I don't like. I take that back actually. Gluten free baked goods are tricky because they often are too dense and feel like a brick (particularly bread) when you pick them up (you know what I'm talking about!).
Sometimes I crave something bready, yet a little sweet… particularly in the morning when I drink coffee. These scones are made with orange zest, topped with orange glaze and the perfect addition to your cup of coffee!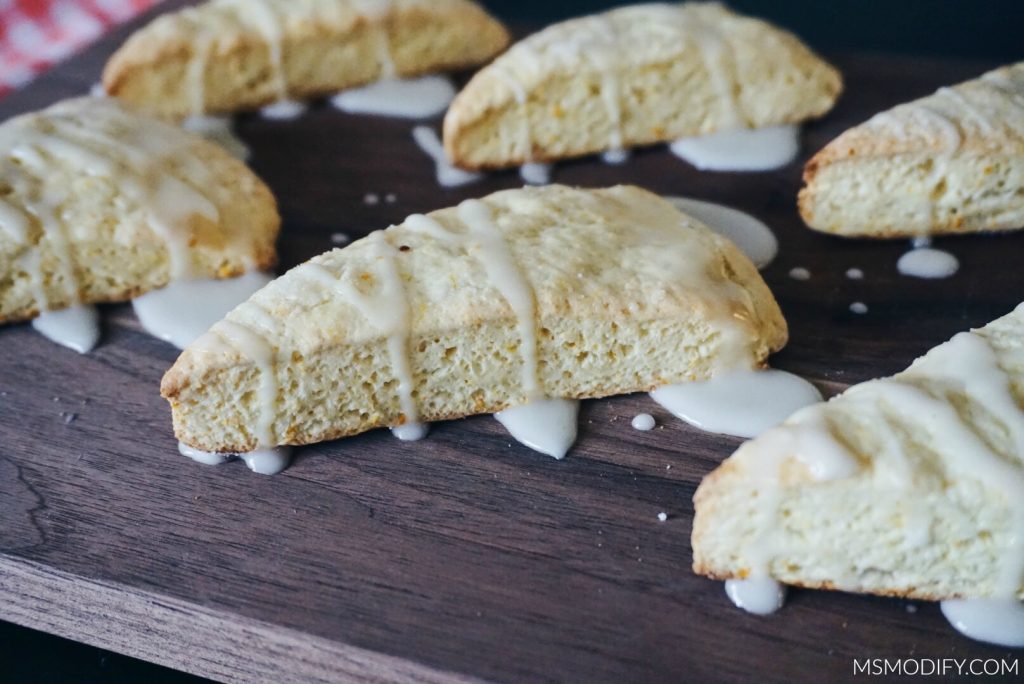 I prefer them warm, so if you don't eat them right after you bake them, I recommend leaving off the glaze and popping them in the toaster before you eat them. You can then either top them with the glaze or cut them in half and butter them up!
Ingredients:
2 cup gluten free flour (I always use Cup4Cup)

¼ cup granulated sugar

2 tsp baking powder

½ tsp salt

⅓ tsp baking soda

2 Tbsp orange zest

⅓ cup cold butter

¼ cup orange juice

¼ cup half-and-half

1 egg
For Top:
Glaze:
½ cup powdered sugar

2 Tbsp orange juice
Instructions:
Preheat oven to 400 degrees. Line baking sheet with parchment paper for easy cleanup.
Mix gf flour, sugar, baking powder, salt and baking powder in bowl. Add orange zest and mix so everything is evenly combined. Cut in butter until you have a crumb like mixture. Set aside.
In a small bowl, mix orange juice, half-and-half and egg. Add to your flour mixture and stir until you have soft dough.
Sprinkle some flour on your work surface and gentle knead dough a few times. Pat dough and form an 8-inch circle. Cut into 10 wedges with a pizza cutter.
Place on your baking sheet. Brush each wedge with milk and sprinkle with sugar.
Bake for 10-13 minutes or until lightly browned .
Mix glaze (you may need to add more powdered sugar or orange juice until you get the consistency you prefer) and drizzle over scones.
Enjoy!