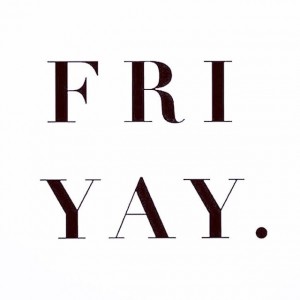 Happy Friday! Another week has come and gone. I can't believe this is the last Friday of August… where is time going?! This weekend I have absolutely no plans and I love that! Lately, I've been so busy that each weekend is packed with things to that I love having no commitments this weekend. 🙂 I hope you've had a great week! On to my Friday favorites:
1. The Beach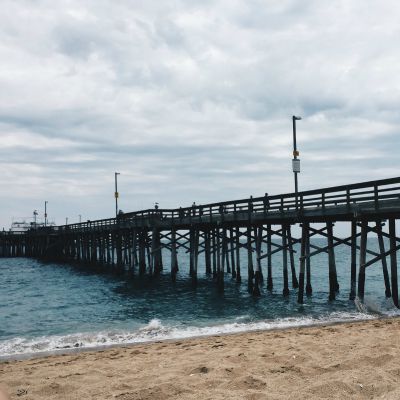 I'm sad to admit it, but this week was the first time I went to the beach this summer. Better late than never, right?! When I first got there it was overcast and windy. We were seriously contemplating leaving, but finally two hours later around 1:00 the sun came out. When I got home I realized my legs were super burnt! I rarely ever burn, so I have been in pain the rest of the week! I think I got burnt when it was overcast because I didn't have sunscreen on then. Literally it hurts to wear jeans! Barre was a killer yesterday with the double tub on my legs! Ahh.. I know, I should know better and always wear sunscreen!
2. Aloe Plant
Aloe has been a lifesaver this week with my sunburn! I'm Greek and have olive skin, so I've only been burnt a couple times in my life and let me tell you this is one of those times. Aloe helps sooth the burn. Please don't mind our half dead aloe plant. If you read last week's favorites, then you know we are not the best with succulents! 🙂
3. Everyday Coconut Face Cream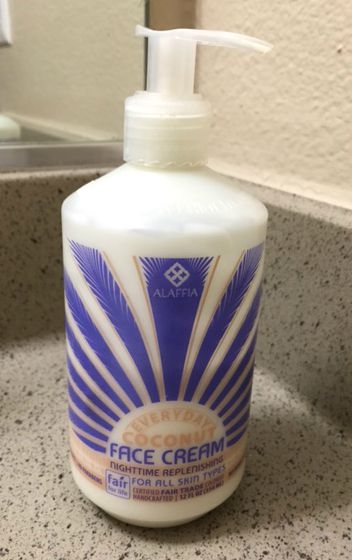 I did a post on my favorite gluten free skincare products under $10 a long time ago, but I'm going to share this again. This cream is hands down the best cream ever! It's nighttime cream, but I use it every morning and night. I have very sensitive skin and this never irritates or makes me greasy. I tell everyone about this stuff, and literally everyone is hooked (and thanks me!). It's cheap, natural and works wonders! You can buy it here.
4. NoGii Protein Bars
I'm very picky when it comes to protein bars. I like to only get ones that are low in sugar and high in protein, and of course they have to taste good! These are really good. They literally taste like a candy bar. I've tried a few different flavors of NoGii bars and Cookies and Creme are my favorite. NoGii also has protein powder; I tried it and reviewed it. You can read it here. I always keep protein bars in my purse for when I'm out and get hungry.
There you have a few of my favorite things from the week. I would love to hear yours! Happy Weekend!