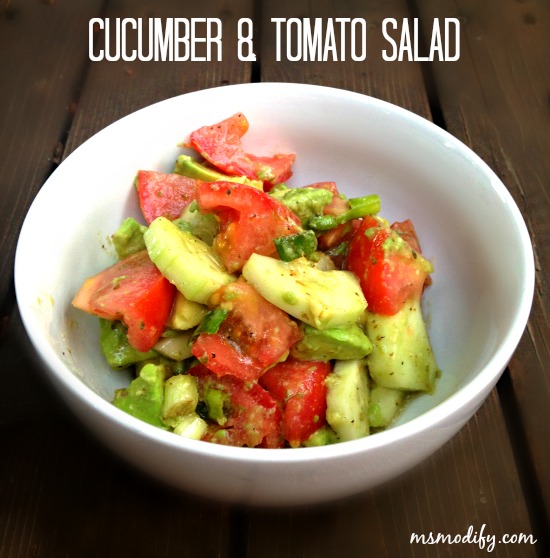 I love salads. I make them all sorts of ways, but hands down this is my favorite! No joke I make this every night with dinner…okay almost every night!
 I'm Greek so this is our go-to salad. I've been eating this since I was a baby…literally! Traditionally, you would add feta cheese and hold off on the avocado. But, I'm a modifying type of girl so this is my version of a Greek salad.
I hope you love this as much as I do!
Ingredients:
2 avocados, cut in pieces
3 small tomatoes, cut in pieces
1 cucumber, peeled and sliced
2 scallions, chopped
½ tsp salt
¼ tsp pepper
1 tsp oregano
¼ tsp garlic powder
¼ cup olive oil
¼ cup red wine vinegar
Instructions:
Place all cut ingredients into bowl. Add in seasonings, olive oil and vinegar. Toss until evenly mixed.
Enjoy!