So we already talked about what a pain it is to figure out which products contain gluten and how grocery shopping has officially become an ordeal!! Not anymore! What?! Yeah, that's right you can now shop without it taking hours and no longer feel stressed! The secret… Pay attention closely…the "GF Overflow" App.
To download it, it's $2.99.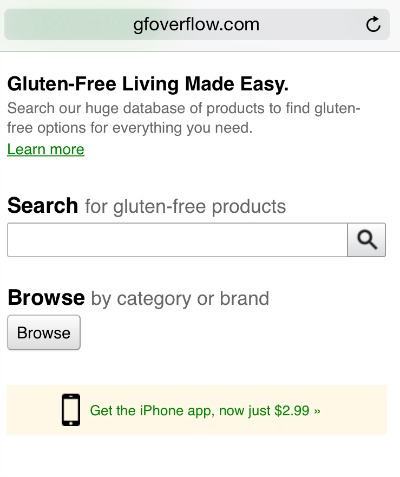 But shhh… you can also go to their website and get the same info for free!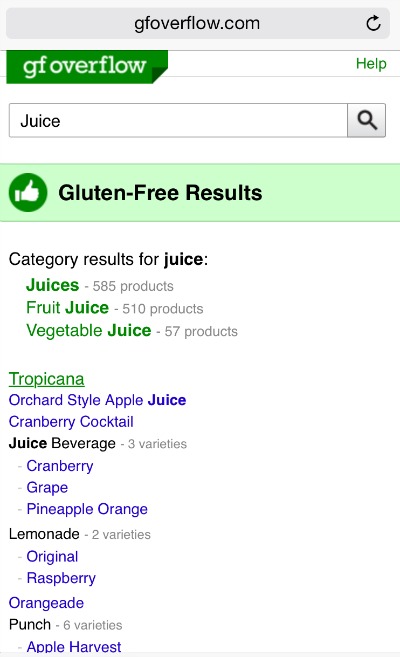 You basically type in a product that you're looking for. In this example I typed "juice". It will give you a list of all the different types and company names.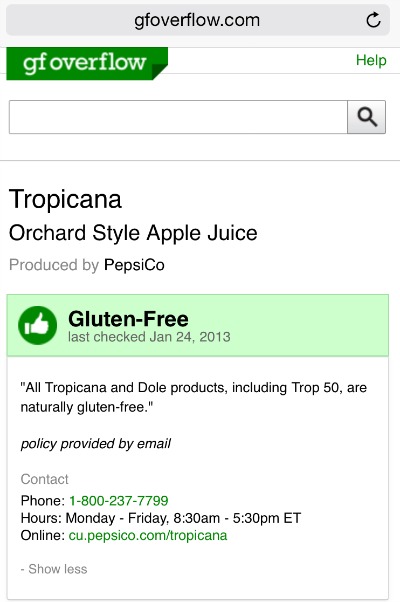 You can click on one and it will give you the companies' statement regarding being gluten free, and their contact information.
I know. I know…this is pretty incredible information! I promise you that this will make your life a million times easier and you can enjoy grocery shopping once again!
You're welcome! 🙂