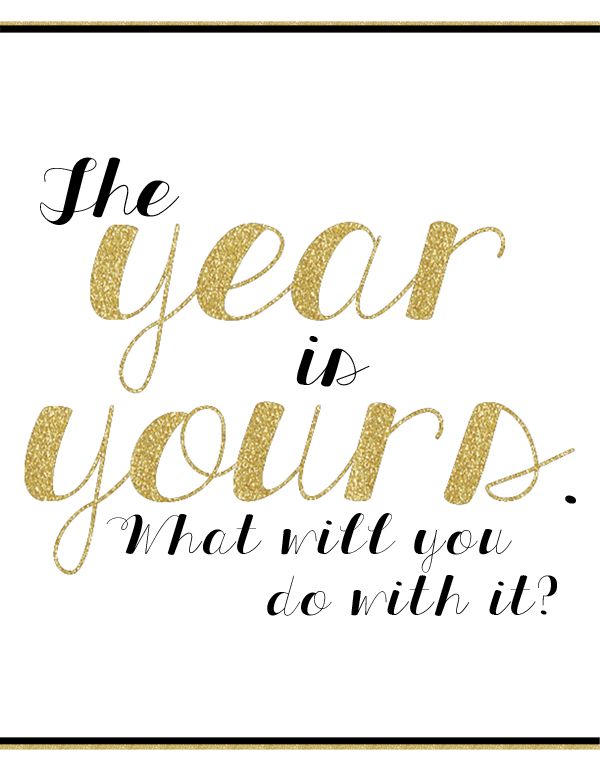 Happy 2016! I hope you all had a wonderful holiday! I can't believe the holidays already came and went. It seems like the older I get, the faster time goes.
I'm really excited for 2016! With my wedding quickly approaching, I feel like I have so much to look forward to and be thankful for this year!
Instead of doing my goals for January, I decided I'd share my goals for the year. Before we get into them, let's see how I did in Decemeber: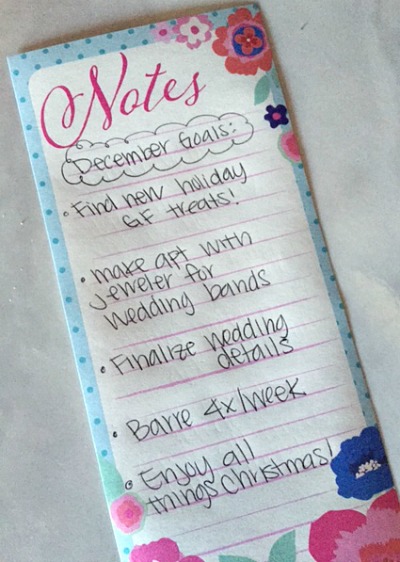 1. Find new holiday gf treats: I've been gluten free almost four years and let me tell you, it's come a long way! This season I was into peppermint and I found so many gf treats, I really didn't miss out!
2. Make apt with jeweler for wedding bands: Done! Erik and I met with the jeweler and ordered our bands. They'll be ready the end of this month!
3. Finalize wedding details: Things have come a long way since the last update I've given you! This Friday I have another conference call with our wedding planner in the Bahamas!
4. Barre 4x/week: Pure Barre had a challenge "end 2015 stronger than you started" where you completed 15 classes in the month. Even though I was sick for almost a week and didn't go those days, I still completed the challenge and all 15 classes!
5. Enjoy all things Christmas: Done! I love Christmas and I made sure to enjoy the everything about the season. My favorite thing was sitting at night reading a book and enjoying our tree!
Overall I had a great December, now here are my goals for the year: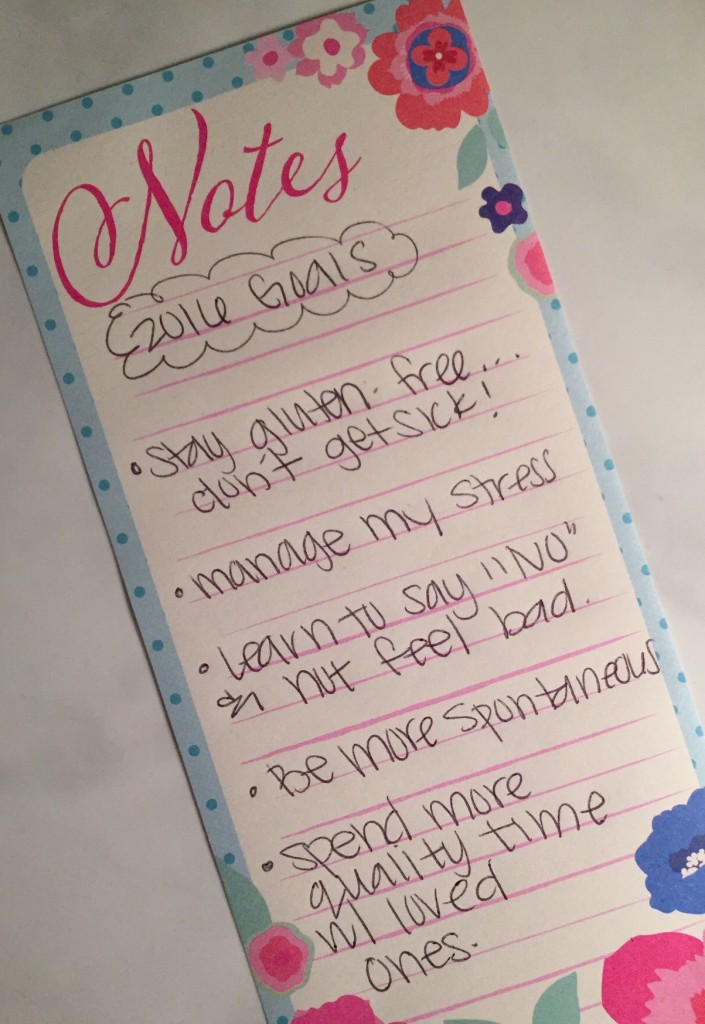 1. Stay gluten free…don't get sick!: For those of you without Celiac/ gluten sensitivity this probably seems like an odd goal, but it's a big deal for someone like me! The longest I've ever gone without getting sick from my Celiac is 7 months. This year I  going to take less changes eating out and try to go a whole year!
2. Manage my stress: Just how I'm taking my Celiac more serious this year, I'm also going to take my stress serious. I'm a type A personality, a perfectionist to the extreme and a "what if-er". I've heard it from Erik, my mom, my doctor, etc…stress affects my health and I need to control it. I'm going to learn to manage it this year and share my tips with you!
3. Learn to say "NO" and not feel bad: I have a hard time with saying no to people. I tend to overcommit myself to things and then regret it later. This is the year of saying "no" and not feeling guilty! 🙂
4. Be more spontaneous: My goals all blend together this year. As I previously said: I'm a perfectionist, a planner, I live religiously by my day planner, I'm a Virgo. As much as I hate to admit it, I'm rigid and like things a certain way. This is the year for change! I know it's going to be hard, but I'm going to try and be more….wait for it…spontaneous!
5. Spend more quality time with loved ones: I spend a lot of time with loved ones but sometimes I look back and realize it isn't quality time. I'm the first to admit I'm on my phone way too much. I'm going to make an effort to "unplug" when I'm around my family or at night with Erik and enjoy each others company.
There you have it, my goals for the year!
Today I'm linking here.
Question:
What are your top 3 goals for 2016?