Happy Tuesday! So sorry for being absent yesterday, I've been down and out with a nasty cold! Today is day 5 and I'm still not feeling completely myself.
Today I thought I would share my Christmas decorations. I come from a mom who is the queen of decorating (and throwing parties!) so naturally I love it too! There is not too much I can do in an 800 sq ft apartment without it feeling cluttered, so I work with what we have! Erik doesn't know what he's in for once we have a bigger place to decorate!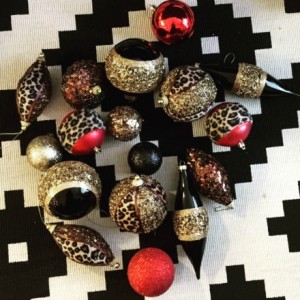 I love me some leopard! My two favorite colors are "glitter and leopard"! When I found these ornaments at Hobby Lobby, I knew it was love at first sight!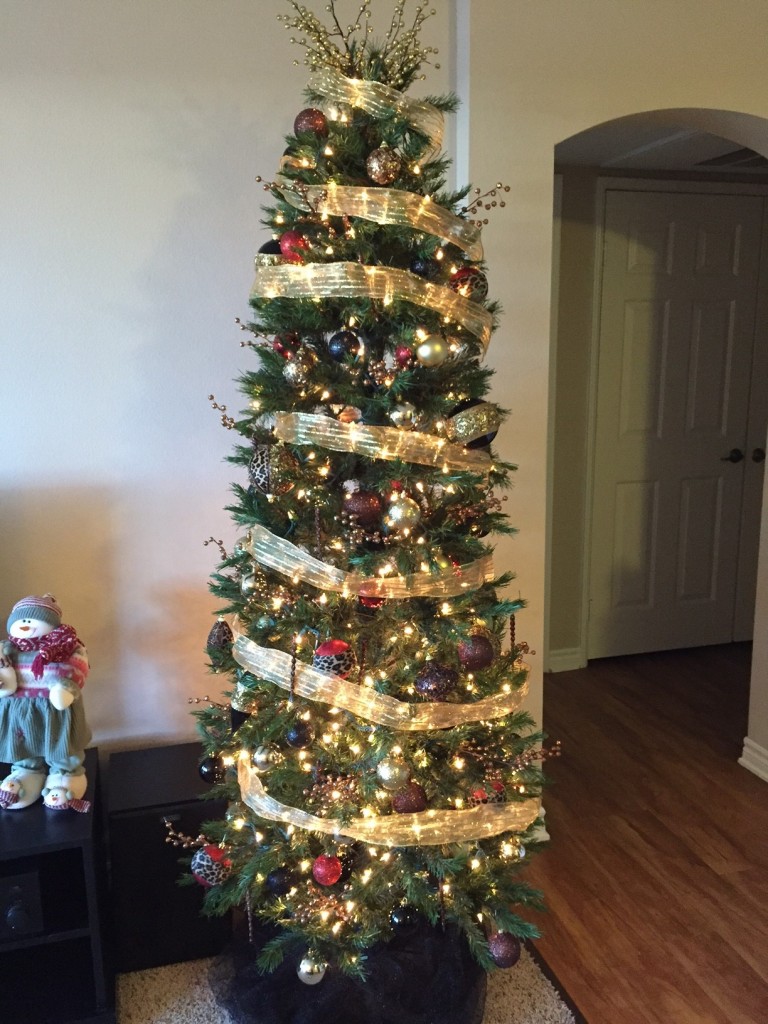 Our tall and skinny tree all done.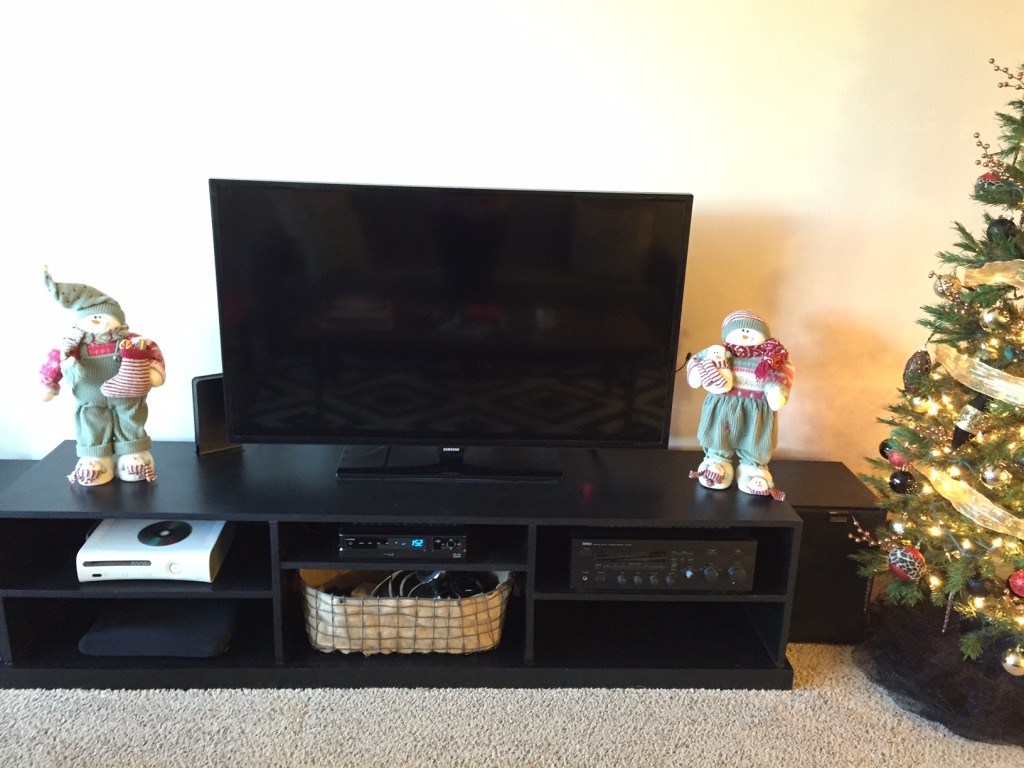 Erik's sweet grandma gave us some some of her decorations. She wanted to make sure we had all of the "Mr. & Mrs" figures!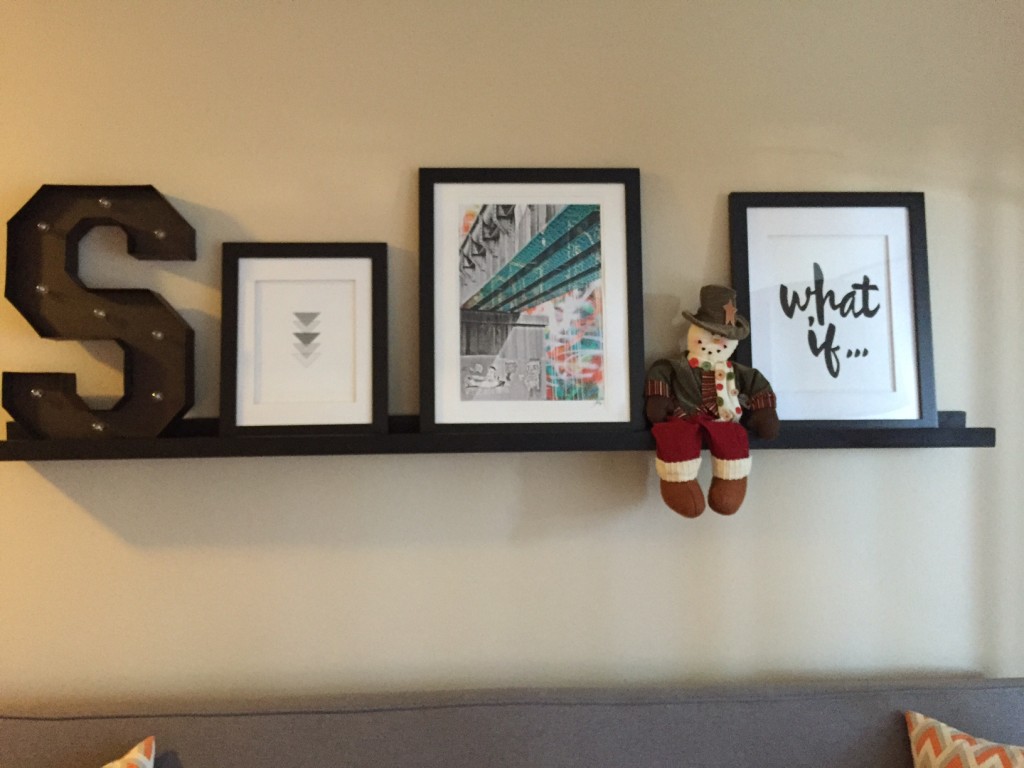 Another snowman from Erik's grandma
Our fake mantel (the kitchen counter) with garland and our stockings. (PS: my chicken tortilla soup was cooking in the crockpot… the whole apartment smelled delicious!)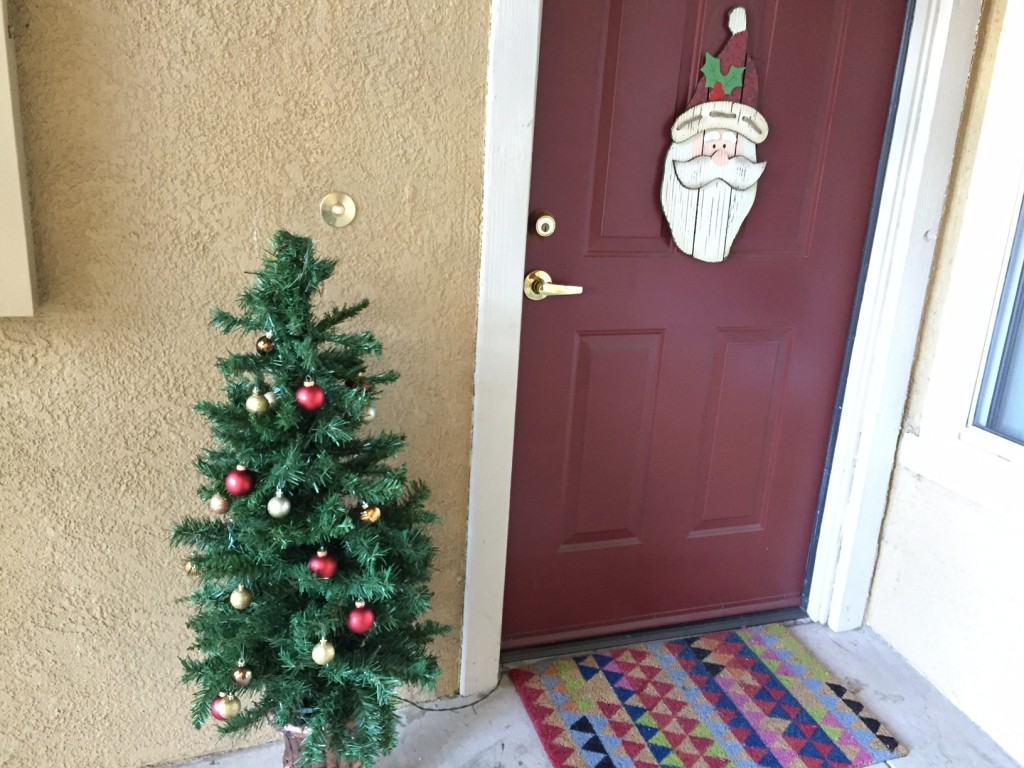 The front door. Our tree has lights on that we plug in when it's dark.
There you have it, our Christmas decorations in our little apartment! 🙂