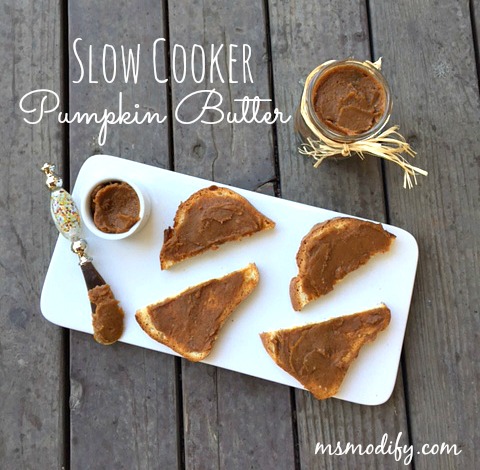 Nothing says fall more than pumpkin spice anything! I'm a huge fan of apple butter, so I thought I would put a twist on that fall favorite and make pumpkin butter. I decided to make a naturally sweetened version and didn't add any sugar or brown sugar, in order to keep it healthy. I love the way it turned out, but if you're a fan of sweeter things, feel free to either top with honey (a healthier option) or add in sugar.
Not only did this turn out delicious, but while it was cooking in my slow cooker my entire house smelled like fall from it! Stay tuned for a baking recipe made with this pumpkin butter!
Ingredients:
1 (29 oz.) can pure pumpkin
1/3 cup 100% apple juice
½ cup pure maple syrup
1 ½ tsp cinnamon
1 tsp ground ginger
¼ tsp ground cloves
¼ tsp ground nutmeg
1 tsp vanilla
Instructions:
Place all ingredients into a slow cooker and stir together. Cook on low until it thickens (about 5-6 hours). Stir occasionally so it does not stick to the sides.
Allow time to cool, then place in a jar or air-tight Tupperware and store in the refrigerator. You can keep pumpkin butter in the refrigerator for 2-3 weeks or also freeze.
Enjoy!