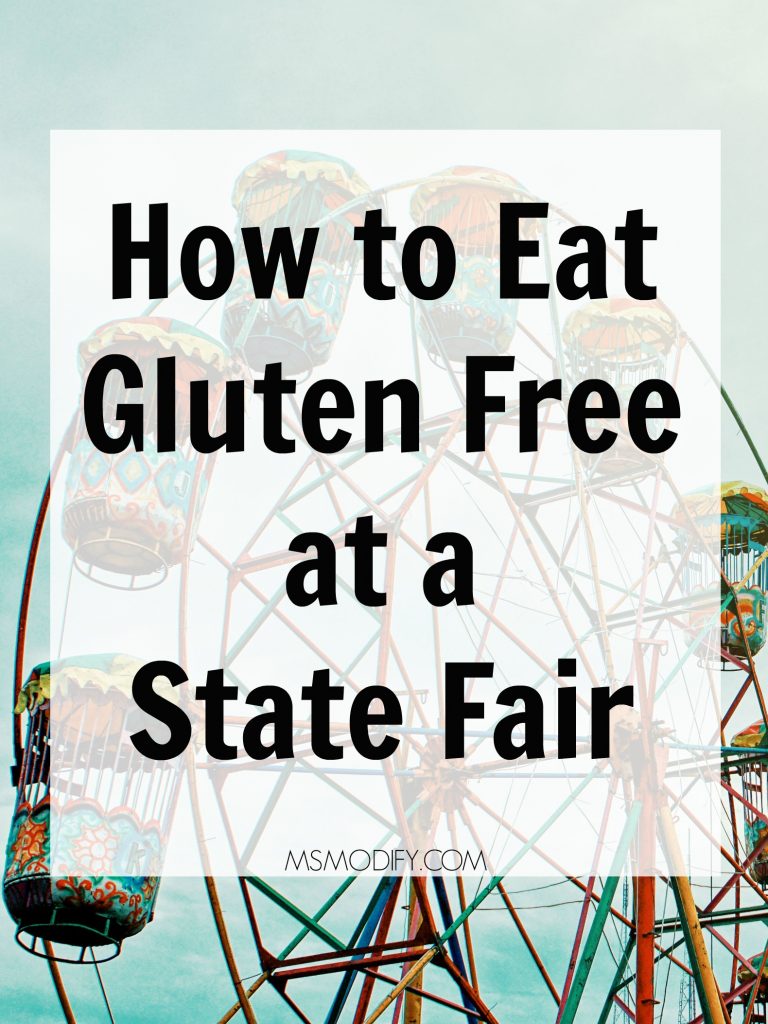 When you think of going to a Sate/County Fair, food is probably the first thing that comes to mind. Now days they fry anything you can think of! For people on a gluten free diet, it may seem like you need to pass on all fair food, but that's not the case!
Tips for Eating Gluten Free at a Fair:
Plan Ahead: Most Fairs will have a website with a list of vendors. Look online before you go and get an idea of what types of vendors will be there and decide which ones you want to try.
Be Aware of Cross-Contamination: If you order french fries to other gluten free items that need to be fried, be sure to ask if they're using separate oil from the onion rings, fried Twinkies. etc (gluten battered items).
Don't be Afraid to Ask: Make sure you ask the vendors if they have gluten free options and how they're prepared.
Stick to Less Ingredients: If you're going to get the turkey leg, bbq, or even corn on a stick ask for them to pass on the seasoning/sauces unless you can look at the label they use. When in doubt just season it yourself with a little salt & pepper.
Opt for Fresh Items:  A plain fruit cup, salad or veggies is always a safe option.
When in Doubt, go Without: If you're unsure if something is gluten free or worry about cross-contamination, go with your gut and pass!
Pack your Own Snacks: Just to be on the safe side, you should bring some of your own gluten free snacks with you!
Just because you can't eat a deep fried Oreo, doesn't mean you can't have a great time at the Fair! You don't need to miss out because you're on a gluten free diet, just modify your plans a little and you will enjoy your time and not get sick!