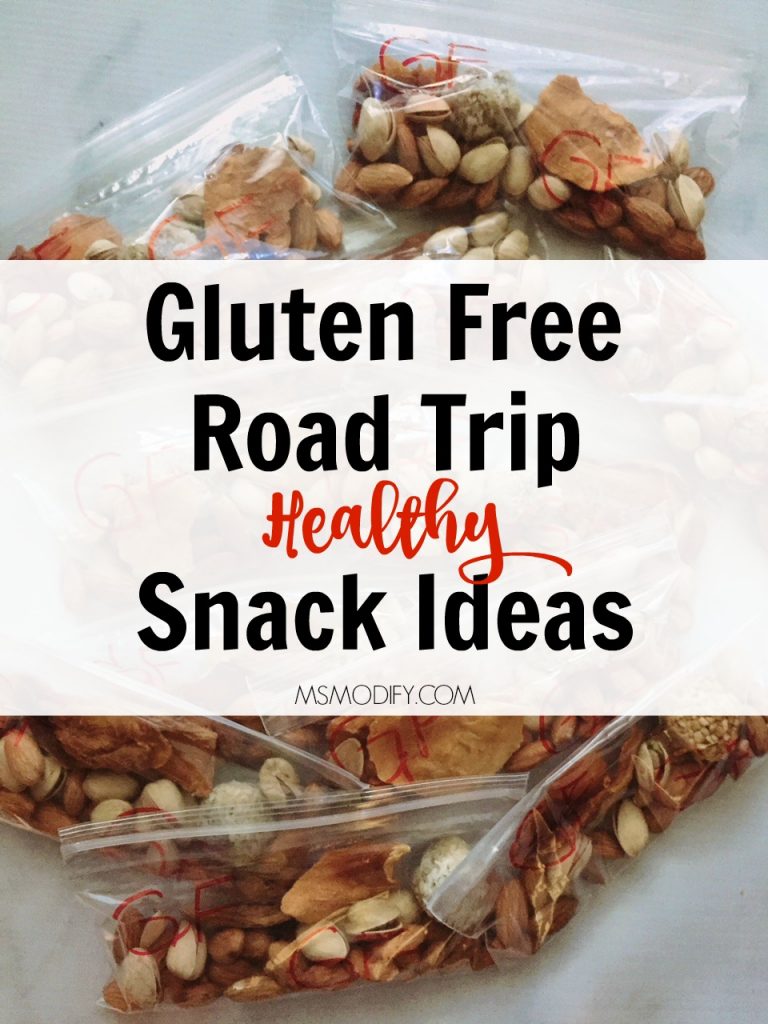 Traveling with celiac or other dietary restrictions tend to cause stress for some, but you shouldn't have to miss out… Just modify! In my opinion road trips are the easiest form of travel for those of us on special diets because we can control our environment and pack everything!
Last week on our trip to Lake Tahoe, I packed a large box filled with snacks for me for the whole week, along with: a pot, pan, cutting board, wooden spoons, lunch box and ice packs (for if we went to a restaurant so I could bring my own food).
Even though we stayed in an Airbnb with a full kitchen, bringing these items gave me piece of mind so I wouldn't have to worry about getting sick due to cross-contamination in the kitchen.
Today I thought I'd give you a glimpse at the snacks I packed!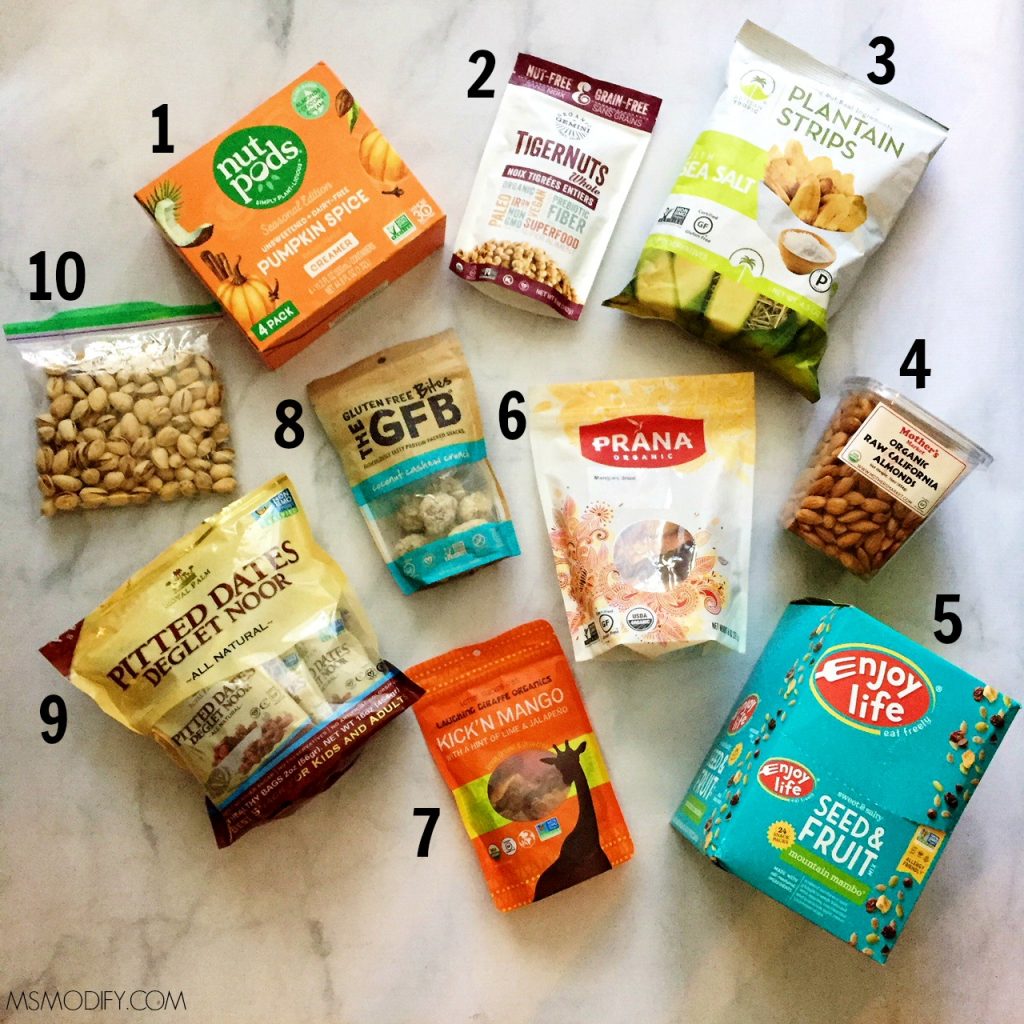 1. Nutpods Pumpkin Spice Coffee Creamer: I'm also dairy-free so I knew I wanted to bring coffee creamer for me to enjoy during the week, and figured it may be hard to find the brands I like at a local grocery store there, so I order these online! In this pack there are four smaller creamers, which don't need refrigeration until after opened (perfect to pack!) and I was able to bring one in my purse when we got coffee out! (Side Note: I'm a sucker for pumpkin spice so I couldn't resist!) You can buy them here!
2. Tiger Nuts: You may have never heard of tiger nuts… I actually just discovered them! So here's the thing, they're NOT nuts! They're naturally grain free and nut free and are actually  a small root vegetable. They naturally have a sweet and nutty flavor, and are high in fiber, magnesium, iron and vitamin E. They made for the perfect superfood snack while hiking. You can buy them here!
3. Plantain Strips: These don't need much explanation other than they're delicious! Chips are my weakness, so these are a healthier alternative. You can buy them here! If you don't know about plantain chips, I did a whole post on them that you can read here.
4. Raw Almonds: If you have celiac, be careful about the nuts you buy because most come from facilities where wheat is. I only get certified gf and buy mine at a local (Southern CA only) specialty grocery store, but I've found these online.
5. Seed & Fruit Packs: I tried to find healthy snacks that were easy to eat while out on our daily adventures (or in the car!), so I was excited to find these by Enjoy Life! They're  Soy free, Nut free, Gluten free, Dairy free, Non GMO, Vegan. You can buy them here!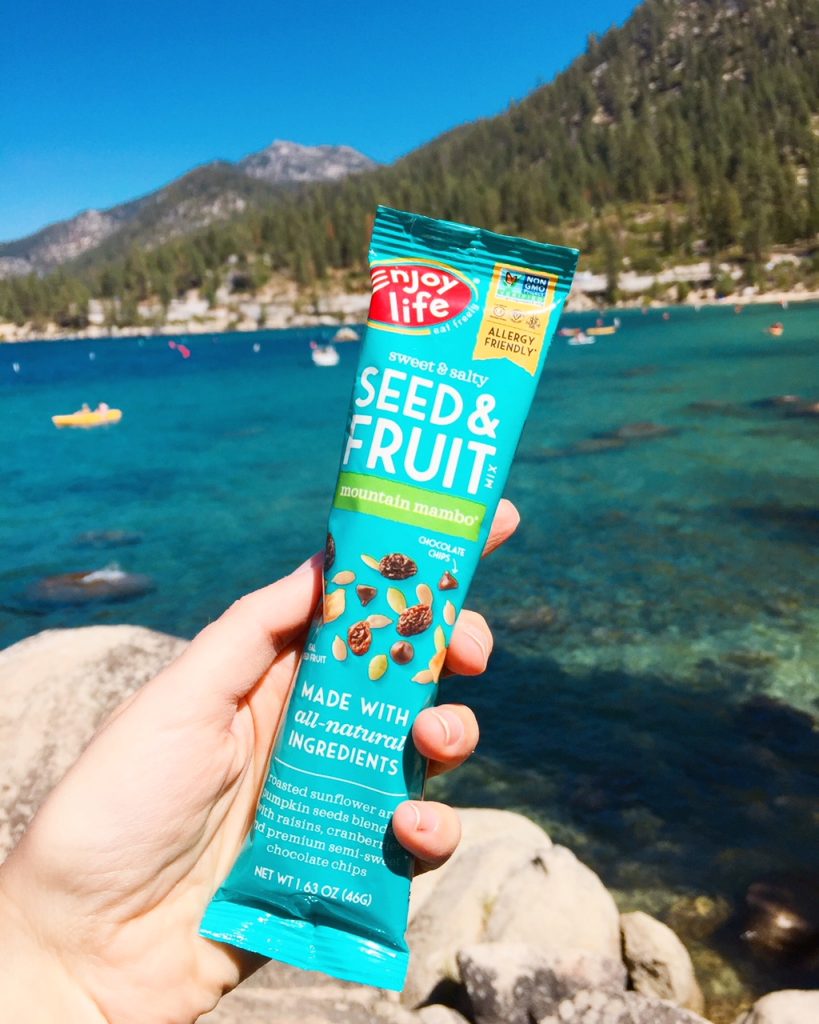 They were perfect for when taking a break from kayaking!
6. Dried Mango: Mango is my favorite, so I love it dried! Same thing goes for dried fruit as nuts…be careful they're not from a facility with wheat. I always stick to certified GF. I actually found these at HomeGoods!
7. Mango with Lime & Jalapeño: Now these are my favorite! They're a little pricey for the size of the bag… but worth every bite! You can buy them here!
8. Coconut Cashew Protein Bites: These little guys are the perfect snack because they're sweet and delicious, yet high in protein! You can buy them here!
9. Mini Packs of Dates: Dates are the perfect healthy, sweet snack. (I love drizzling almond butter on them!). I love this particular brand because they're in individual mini packs, which make them great for on the go. Also, they're certified GF. One time I saw it said "contains wheat" on the back of a bag of dates and when I called the company they said they roll them in flour so they don't stick!- Not these! You can buy them here! 
10. Pistachios: These were a great addition to my little snack bags I made. Be sure you buy ones that don't come from a facility with wheat.
I bought little snack bags, wrote "GF" on the outside so I knew they were mine (although at home our kitchen is completely gluten free and Erik eats gluten free with me at home- some of these snacks were expensive because they're certified so I bought Erik snacks that were gluten free, but didn't worry if they were processed in a facility with wheat for him- like the nuts)
I also packed my snacks for the drive in a large Ziploc and labeled it clearly.
Something else I highly recommend is having a cooler backpack. This is a game changer, friends! I bought ours from Costco in the beginning of the summer, so sadly they don't carry them anymore. But, here are some I found online and love!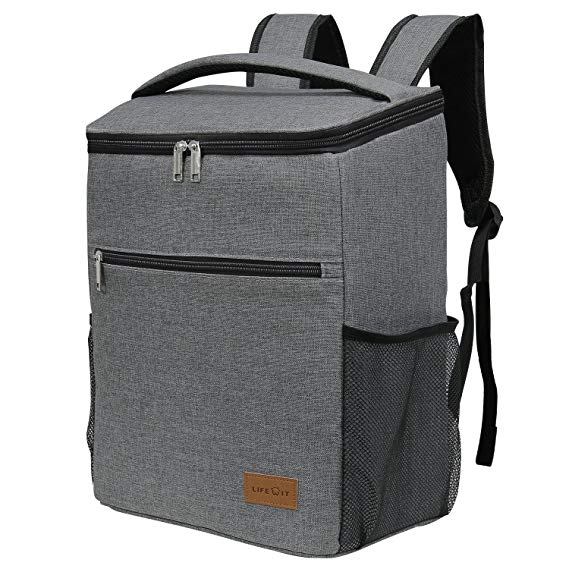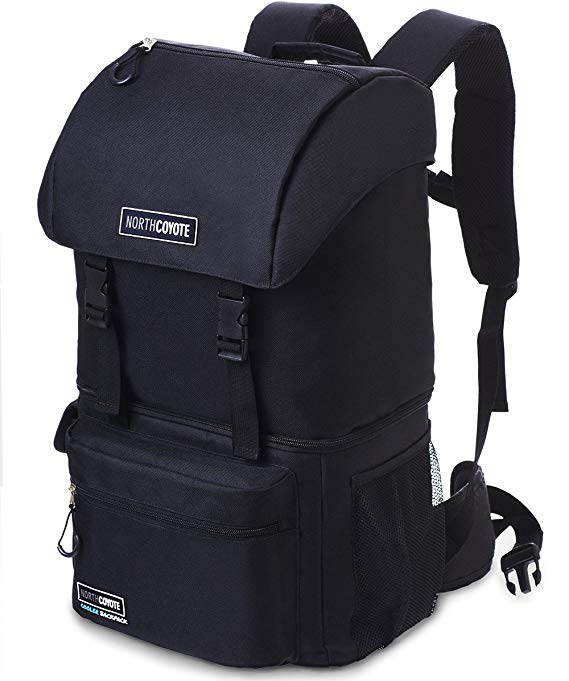 North Coyote Hiking Cooler Backpack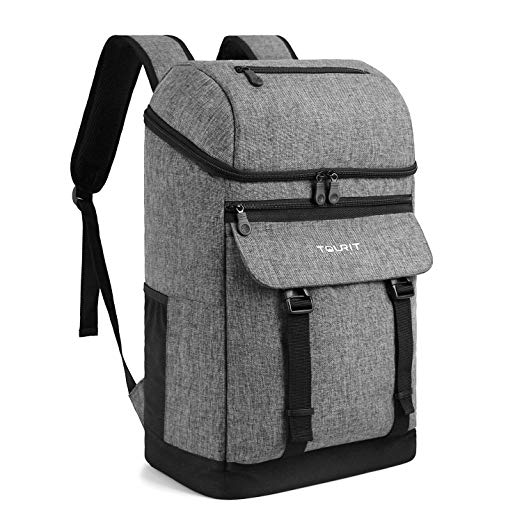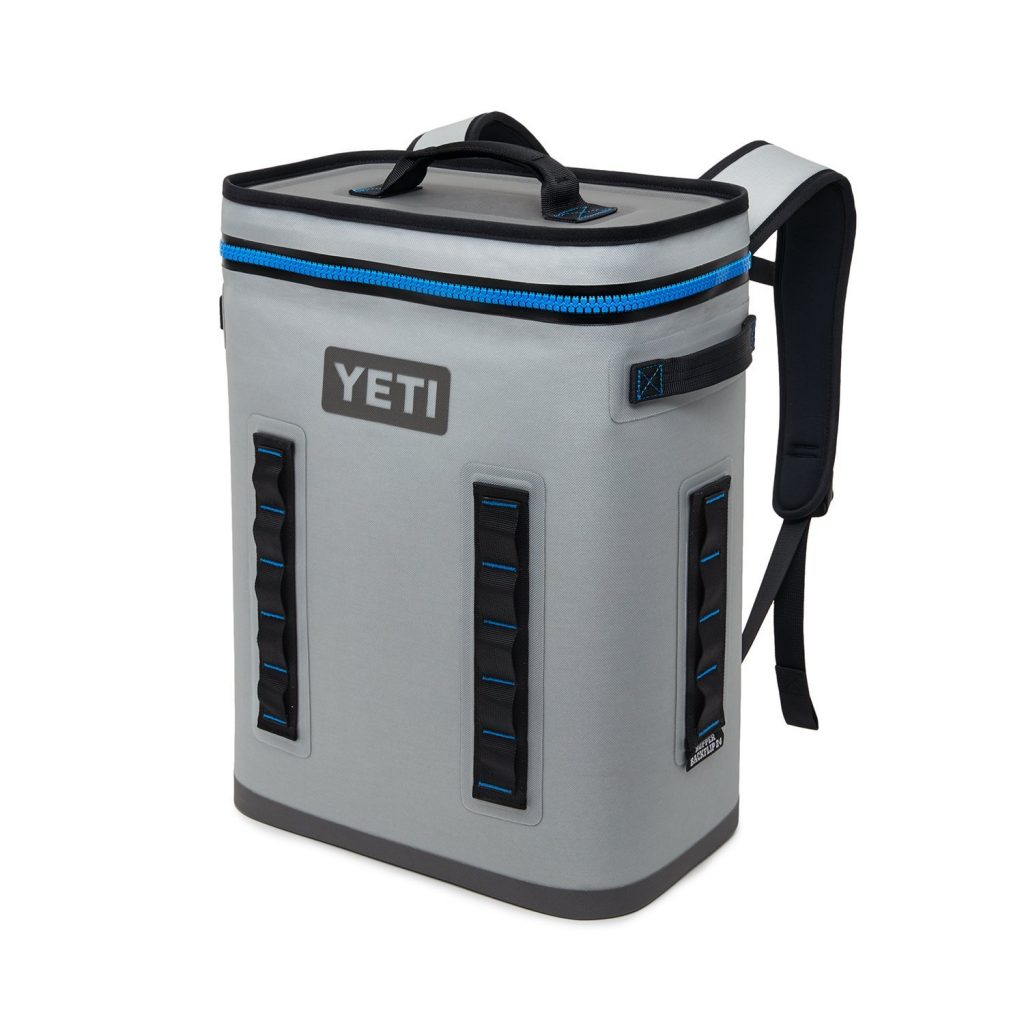 YETI Waterproof Cooler Backpack

I also did a whole post dedicated to Road Trip Tips that you might find helpful!
And… I have a complete Gluten Free Travel Guide that includes:
Basic Travel Tips

Road Trip Tips

How to Stay at Someone's House

Airport and Airline Travel Tips

How to take a Cruise
*This post contains affiliate links. You can read more about that here.