If you have celiac disease or gluten sensitivity, traveling can often be a challenge and an added burden. I learned this the hard way once when I was first diagnosed and did not plan ahead. Traveling should be fun and you shouldn't have to worry about the stress of figuring out gluten free options along the way.
For most people, when it comes to traveling it means exploring new places, getting lost along the way and turning the experience into an unforgettable one. It's not that easy for those of us that have to follow a strict gluten free diet. Where can I eat? Will they understand what gluten free really means? What if I get sick during my tip? I don't want to burden those that are traveling with me. These are some valid concerns you may face while traveling. Whether you're in a country where you don't speak the language, are driving cross country or are just staying at a relative's house for the weekend, you need to create a plan ahead of time and follow some simple rules during your trip in order to ensure a healthy and fun time!
I'm so excited to announce the release of my second gluten free guide, this time focusing on all things travel!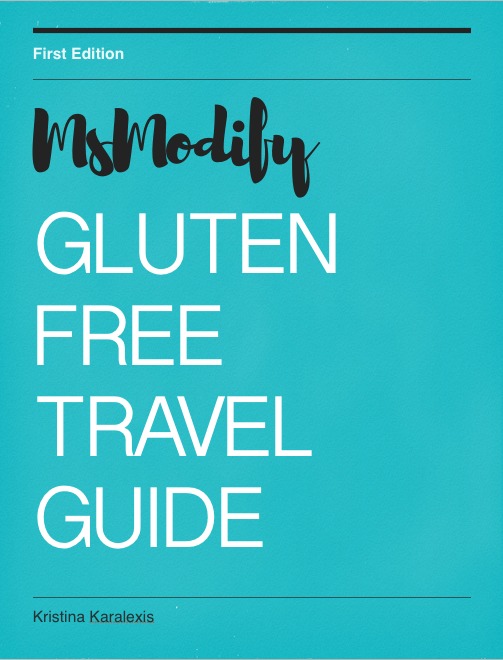 With this guide you can enjoy having fun on vacation and not let your gluten free diet stress you out! This is a complete travel guide to help you plan ahead and avoid getting sick.
Included in This Guide Is:
Basic Travel Tips
Road Trip Tips
How to Stay at Someone's House
Airport and Airline Travel Tips
How to take a Cruise
Thank you for all your support and I look forward to releasing more guides in the future!
To complete download after purchase click on "Return to Merchant" and then "Gluten Free Travel Guide".