With Orthodox Easter coming up this weekend, I thought I would share with you traditional Greek Easter cookies, also known as "Koulourakia".
My Yia Yia (grandma) and I used to make these every year as a little girl, and then once I had to be gluten free I stopped enjoying them. I've missed them so much that this year I decided to modify my Yia Yia's recipe to make them gluten free!
Side note: Trying to get a recipe from my Yia Yia is the funniest thing ever because she does NOT measure! Yes, even with baking! It blows my mind because her food/sweets always come out perfect! I would ask her "How much", and she looked at me like I was crazy and held out her hand with an ingredient and said, "This much!!"… So needless to say I was holding all my measuring utensils and having her pour things in for me (which she didn't like)!
Traditionally, Koulourakia have an egg wash and sesame seed top but that's not how I grew up with them, so I leave that part out. I included it in the recipe if you'd like to add it!
I hope you enjoy this traditional cookie as much as I do!
(Makes about 48 cookies depending on size)
Ingredients:
6 cups gluten free four (I always use Cup4Cup)
½ tsp baking soda
2 tsp baking powder
1 cup butter
1 ½ cups sugar
3 eggs
½ cup orange juice
3 Tbsp vanilla
Optional:
1 egg, beaten
Sesame seeds
Instructions:
With a mixer, cream butter and then gradually add sugar. Add eggs and beat well. Beat in orange juice and vanilla. Combine the gluten free flour, baking powder and baking soda; gradually add to mixture.
Dust working area and hands with gluten free flour; to prevent sticking. Roll dough into about 1 ¼ inch balls and then shape each into about 6 inches using your hands to roll. Fold in half and then twist twice. Place on baking sheet about 2 in apart.
Optional: Brush remaining egg on each cookie and top with sesame seeds.
Bake at 375 degrees for about 10-12 minutes or until edges are golden brown.

Making these cookies have been a tradition in my family for as long as I can remember, maybe they'll become one in yours too!
If you like this tradition, you might also love my Traditional Lucky Greek New Years Cake!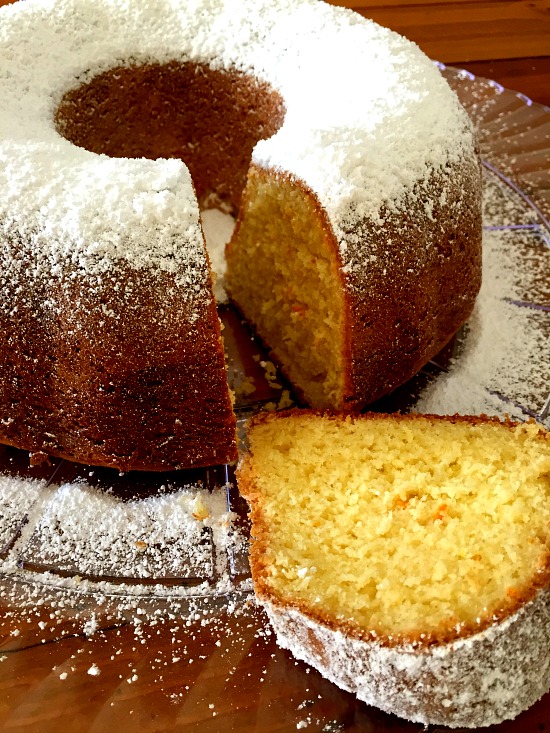 Enjoy!