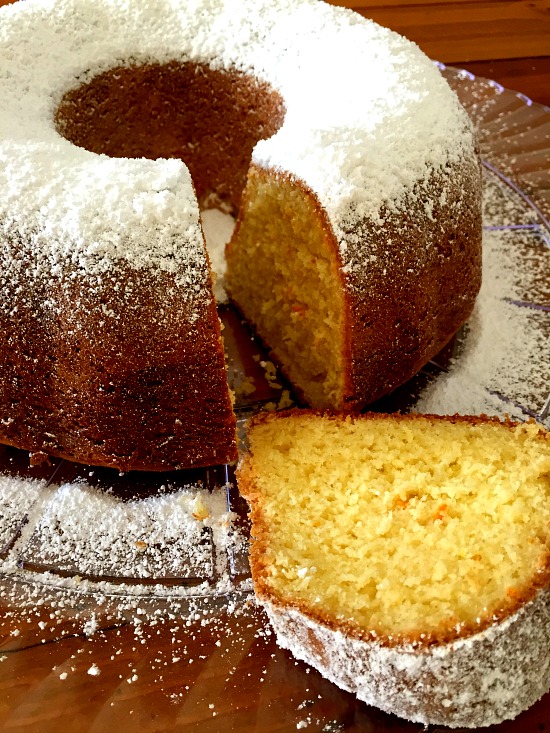 Holidays in our family are a big deal. Our Greek traditions play a large role in each holiday. I have so many wonderful memories growing up with my "Big Fat Greek Family" and all our special traditions.
 During the holiday season I always used to bake traditional Greek sweets with my yiayia (grandma) and one that stands out most to me is the Vasilopita. It is something we would bake and cut on New Year's Eve at midnight, or New Year's Day. It can be made as a bread or cake, and a coin is placed inside. You cut a piece for "the house" and one for each person. Whoever gets the coin has good luck for the entire year.
 When I got diagnosed with Celiac, I was sad I could no longer enjoy our family's traditions. Once I realized I just needed to modify recipes, I am now able to enjoy them again!
 I hope you try our tradition in your family!
Ingredients:
4 cups gluten free flour (I use Cup4Cup)
2 tablespoons baking powder
1 ¾ cup sugar
1 cup butter, softened
1 ½ cup orange juice
1 tablespoon orange zest
1 teaspoon vanilla
3 eggs
Powdered Sugar
A Coin
Instructions:
Preheat oven to 350 degrees.
Grease a 9-10 inch cake or bunt pan.
In a bowl, cream the sugar and butter.
 Add the orange juice, vanilla and orange zest. Mix with a mixer.
Whip the eggs in a small bowl and add to the butter mixture and mix.
 In another bowl mix the flour and baking powder and add to the wet ingredients and mix.
Add the coin in the batter.
Pour batter (it will be thick) in the pan, smoothing the top with a spatula.
 Bake for about 45-60 minutes or until toothpick comes out clean.
 Remove from oven and let cool.
Release cake from pan, turn right side up and sprinkle top with powdered sugar.
cut the cake and hope you get the coin! 🙂
Happy New Year! Enjoy!