I think it's safe to say that stuffing is a staple on everyone's Thanksgiving table. Since classic stuffing is made with bread, that means missing out on this Thanksgiving favorite if you're gluten free.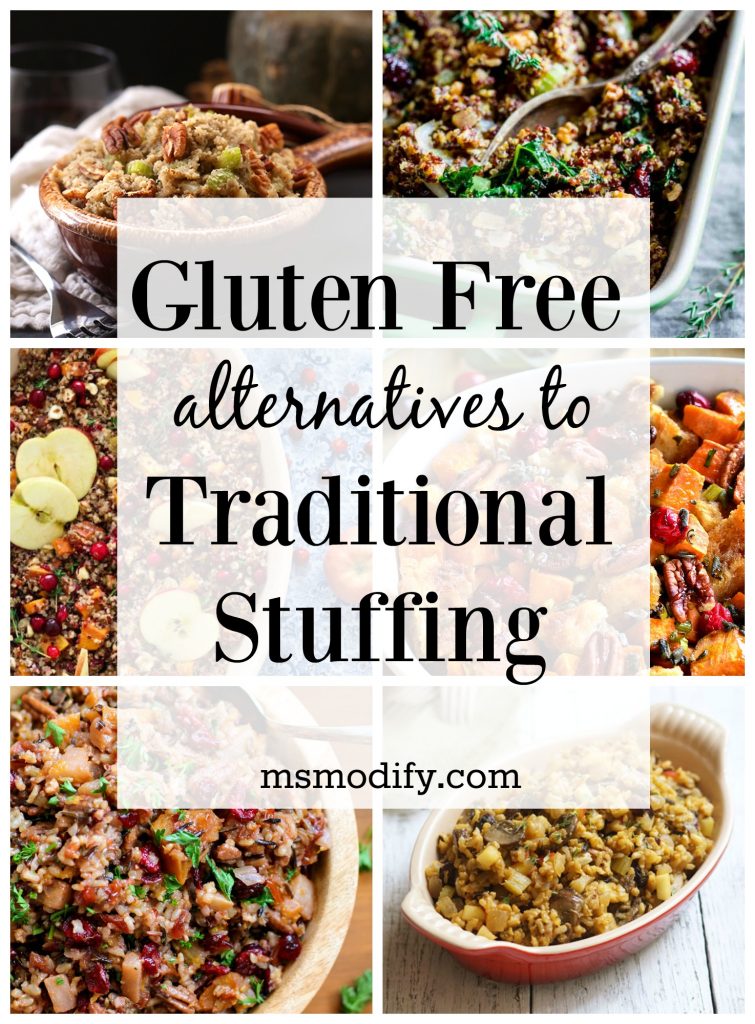 I know what you're thinking.. why not use gluten free bread? Why yes, this is a great option! You can read about my personal favorite gf stuffing here and the recipe I make here! However… many people don't want to make gluten free stuffing for everyone, due to cost or not everyone wanting to eat it.
I've search Pinterest for some delicious gluten free (non-bread) alternatives to classic stuffing!
Sweet Potato Cranberry Pecan Stuffing via Lemon Tree Dwelling (*This contains bread, but I loved the recipe so much that I included it. Just switch it out for gluten free bread!)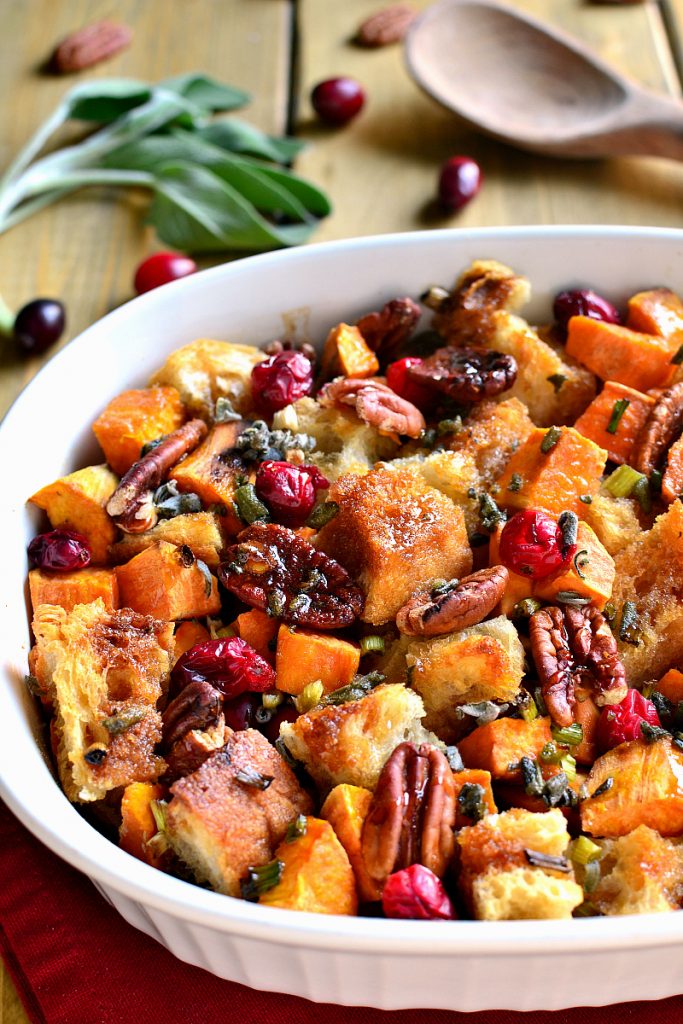 Gluten Free Walnut and Kale Quinoa Stuffing via Healthy Seasonal Recipes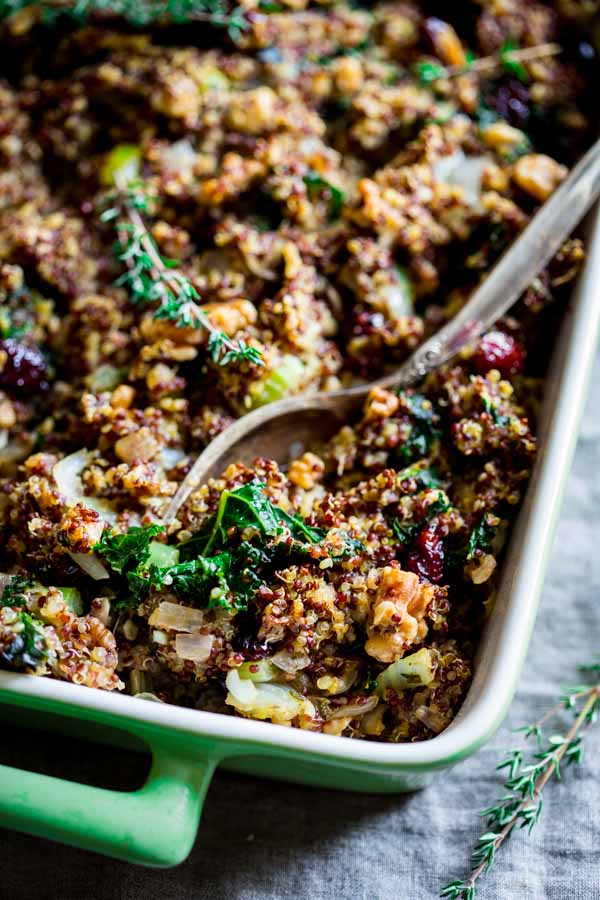 Best Ever Paleo Stuffing via Zenbelly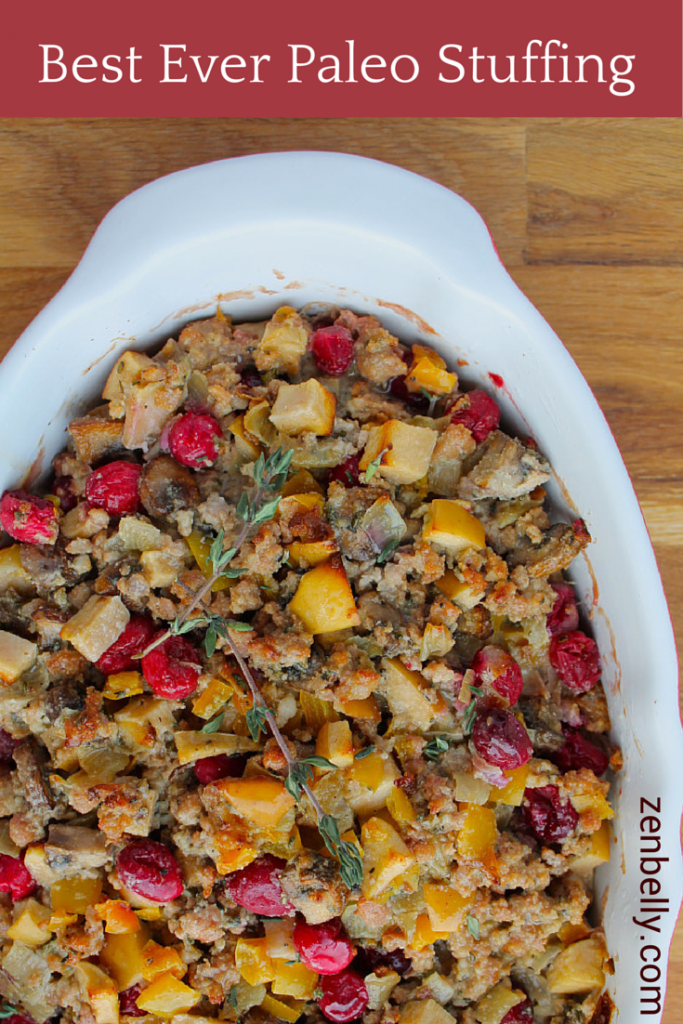 Quinoa Stuffing with Apples, Sweet Potato & Hazelnuts via Marla Meridith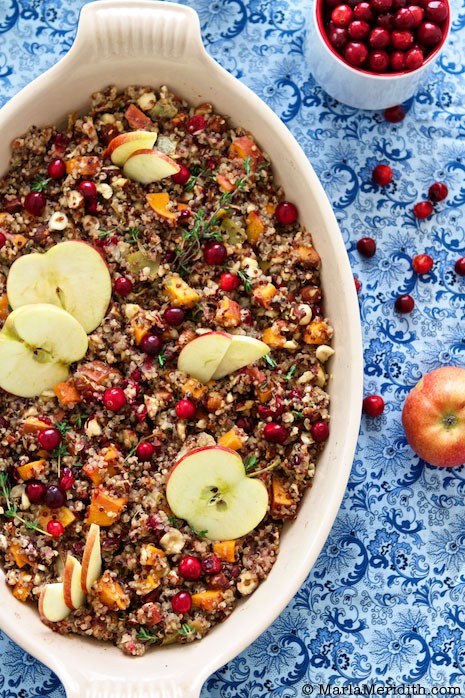 Wild Rice & Mushroom Stuffing via Detoxinista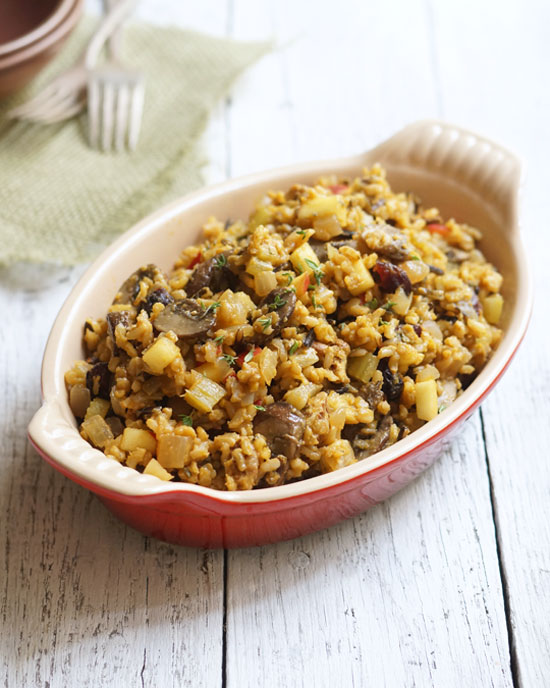 Cauliflower Rice Stuffing via The Healthy Maven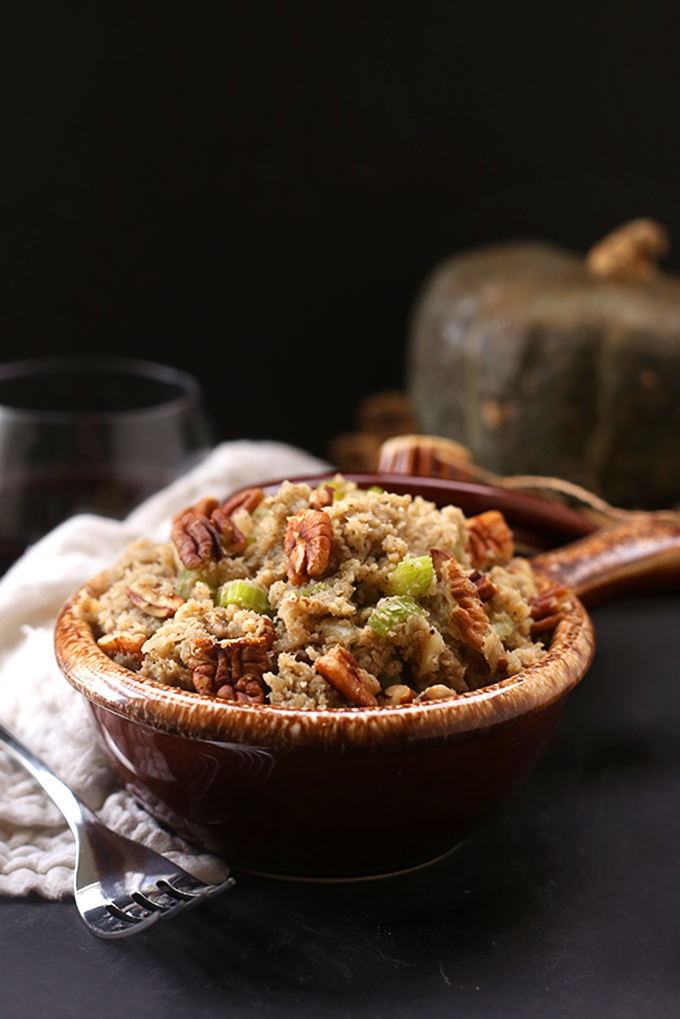 Wild Rice Stuffing with Butternut Squash, Pears & Pecans via The Roasted Root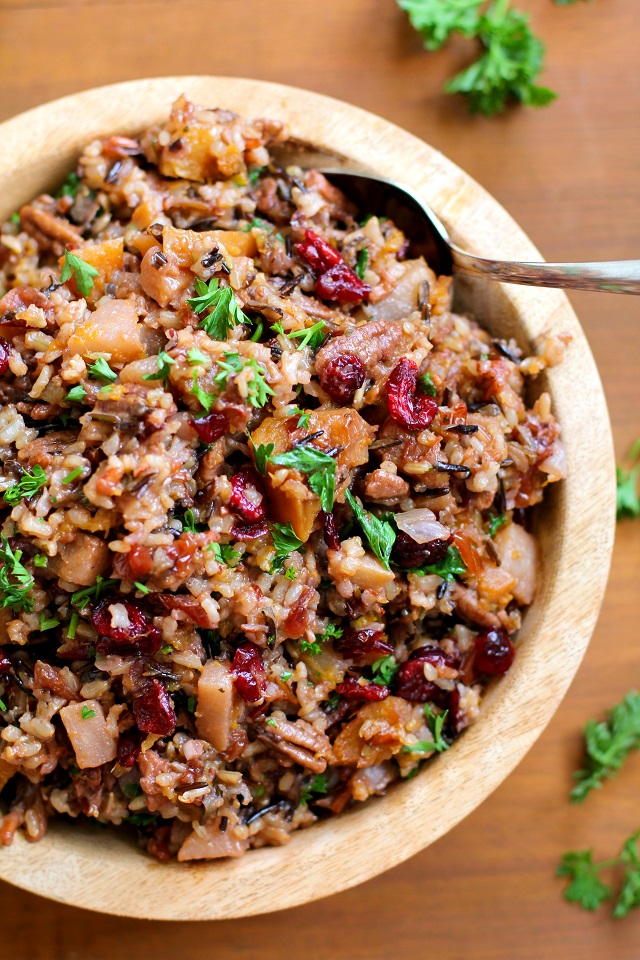 Don't these all look so delicious?! I guarantee even your gluten-eating Thanksgiving guests will love any of these!
Question:
What's your favorite way of making stuffing? Classic or non-traditional?