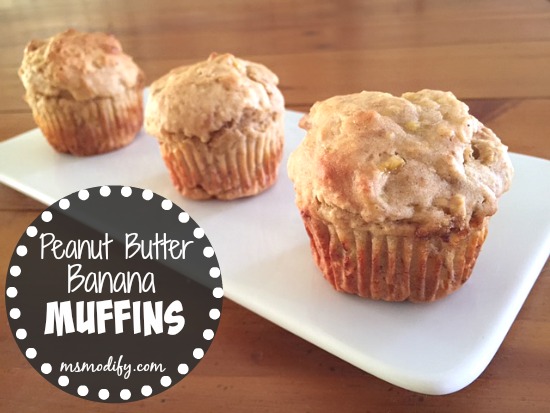 One of my favorite snacks of all time is peanut butter with bananas topped with cinnamon. It's a healthy and quick snack that never disappoints!
When I added all these to muffins, they sure didn't let me down! These gluten free peanut butter banana muffins are easy to make and the perfect healthy breakfast to-go or snack.
Ingredients:
Makes 12 muffins
2 cups gluten free flour (I use Cup4Cup)
½ cup brown sugar
1 Tbsp baking powder
¼ tsp salt
¼ tsp cinnamon
½ cup peanut butter
2 Tbsp vegetable oil
2 eggs
¾ cup milk (I used almond milk)
2 ripe bananas, mashed
Instructions:
Preheat oven to 350 degrees. Place muffin tins in pan and set aside.
In a large bowl, mix together flour, brown sugar, baking powder salt and cinnamon.
In another bowl, beat the peanut butter, oil, eggs, milk and bananas.
Stir in the wet ingredients with the dry until evenly mixed.
Spoon the batter into the muffin tins. Bake for 20-25 minutes or until toothpick inserted into the center comes out clean.
Enjoy!
If you like these, you will also like: