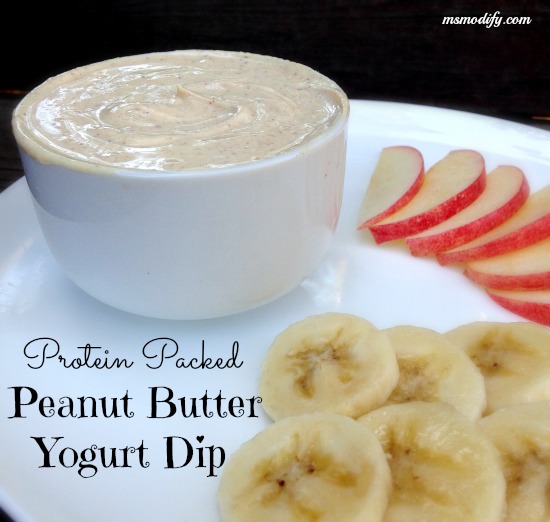 I don't know about you, but I love snacks…maybe sometimes too much!
I always have a snack in the morning after I work out, then one in the mid-afternoon, and again when I watch TV at night. I know snacking while on the couch watching TV is not the best thing to do, but hey at least I always try to make them healthy snacks.
One of my favorite snacks is fruit with peanut butter on it. Then I drizzle honey and sprinkle cinnamon on top. I thought I would modify my go-to snack, so I mixed it with Greek yogurt and dipped my fruit in it.
Yum. This is good. Real good.
Ingredients:
1 (5.3 oz) container of plain Greek nonfat yogurt
2 heaping Tbsp creamy peanut butter
1 Tbsp pure honey
1/8 tsp cinnamon
Instructions:
Place all ingredients into a bowl and mix until evenly combined.
Dip your favorite fruit, gluten free pretzels or any of your other favorite snack foods!
Enjoy!