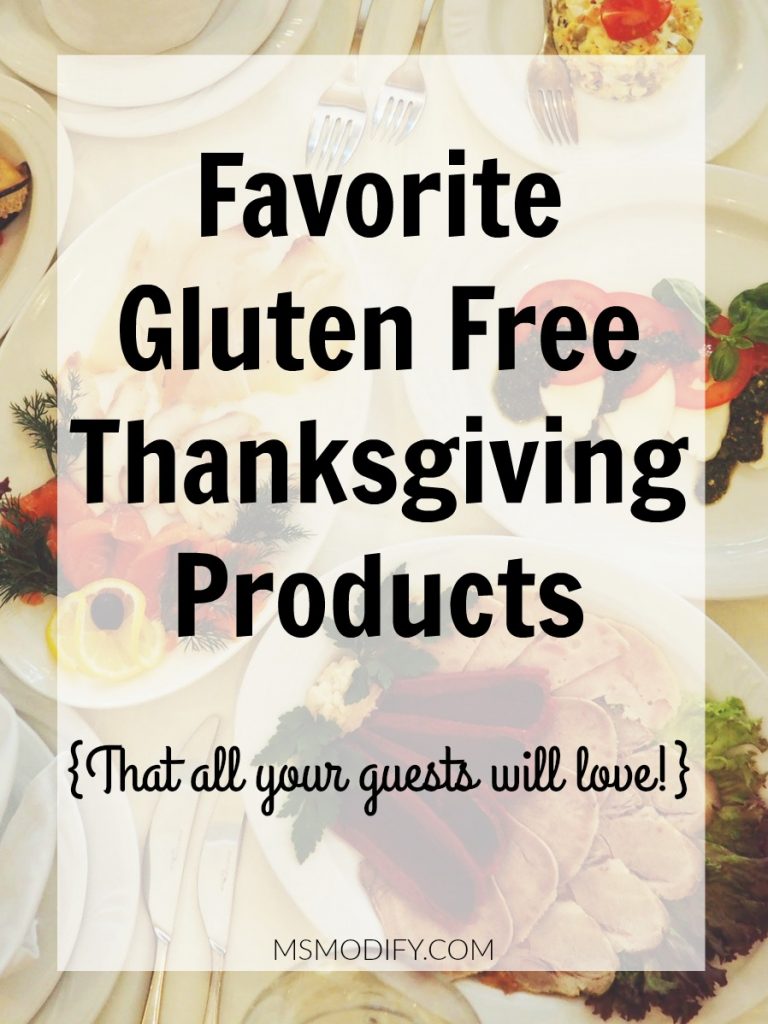 Let's face it, Thanksgiving is a holiday centered around food! Rolls, pies, bread stuffing, gravy… ahh, it sounds like a celiac's nightmare to me! Yes, most Thanksgiving meals are filled with gluten, but I have narrowed down my favorite gluten free products in order to modify your Thanksgiving favorites!
If you're going to someone else's house for Thanksgiving, then you need to read my Tips for Surviving Thanksgiving if You're Gluten Free! If you're hosting it, I say serve everyone a gluten free meal (that's what we do and no one ever notices!).
My Favorite Gluten Free Thanksgiving Products: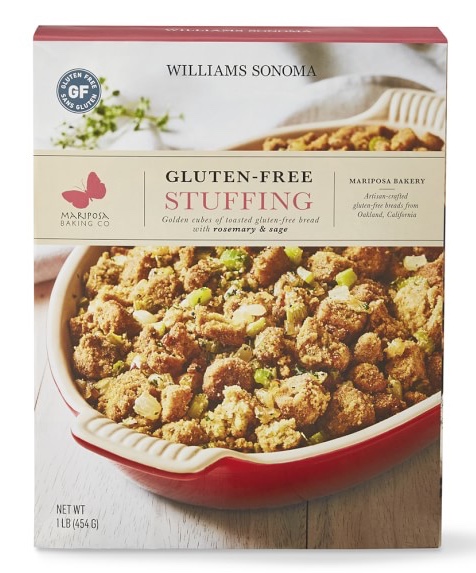 Is it just me, or is everything better from Williams-Sonoma? This year the box says it comes from Mariposa Baking Co. which makes me even more excited because I've been to Mariposa Baking Co. in San Francisco and they're a dedicated gluten free kitchen and SOO good! I can't say I've tried this stuffing if it's different than years past, but I have complete faith in Williams-Sonoma and Mariposa Baking Co.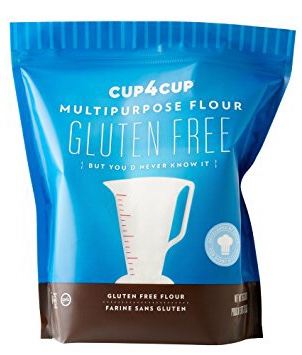 If you've been reading my blog for a long time, then you know Cup4Cup flour is my absolute favorite. This is something you will always find in my pantry and for Thanksgiving, it's an absolute lifesaver! I make all my dessert with it, and it's perfect to make gravy with too! I promise if you use this flour no one will know it's gluten free!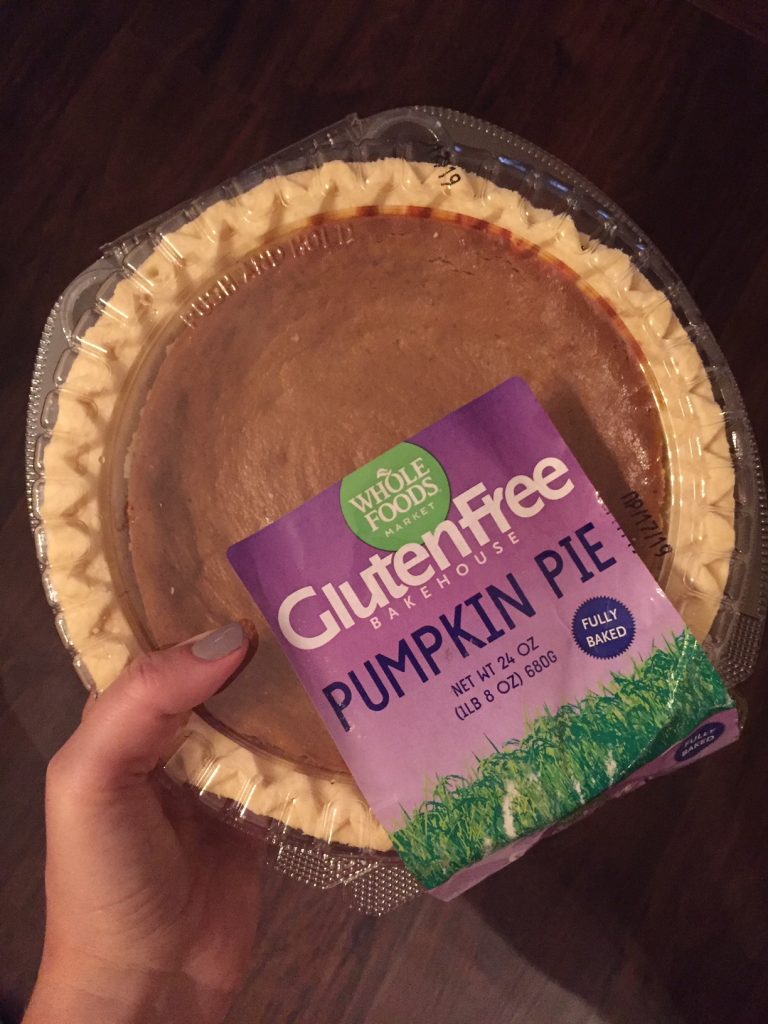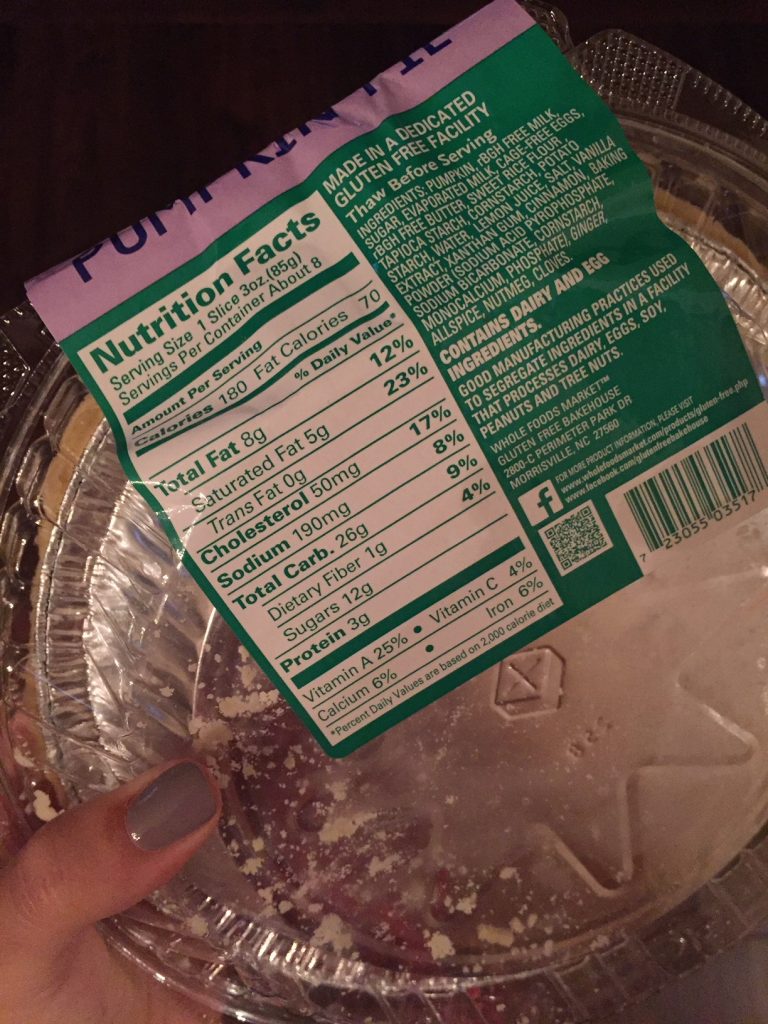 If you follow me on Instagram then you may have seen I shared a pumpkin pie from Whole Foods on my Instastory a few weeks ago. You guys, it's SO good! I found it in the refrigerator section and all you have to do is let it thaw out before serving. I also tried their apple pie and it too was delicious! If you're not one to bake, then I highly recommend these pies! To top it off, they're made in a dedicated gluten free facility!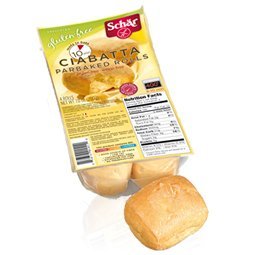 I personally am not one to serve dinner rolls on Thanksgiving because I think we have enough carbs in the meal… but I know rolls on a table are a staple in many houses. If you are a bread person, then I highly recommend Schar Ciabatta Rolls! The test is always what my gluten-eating family and friends think… and these always get two thumbs up!
Hello pumpkin spice! You can never have too much pumpkin on Thanksgiving and coffee creamer is no exception. I found this Califia Farms Pumpkin Spice Creamer at Whole Foods and I'm obsessed. I love how this creamer is sSoy-free, dairy-free, gluten-free, carrageenan-free, non-GMO, kosher, vegan and is flavored with real pumpkin puree, cinnamon, nutmeg, and ginger. If you live in Orange County, CA and try to find this just know there is a great chance they're all in my fridge! HA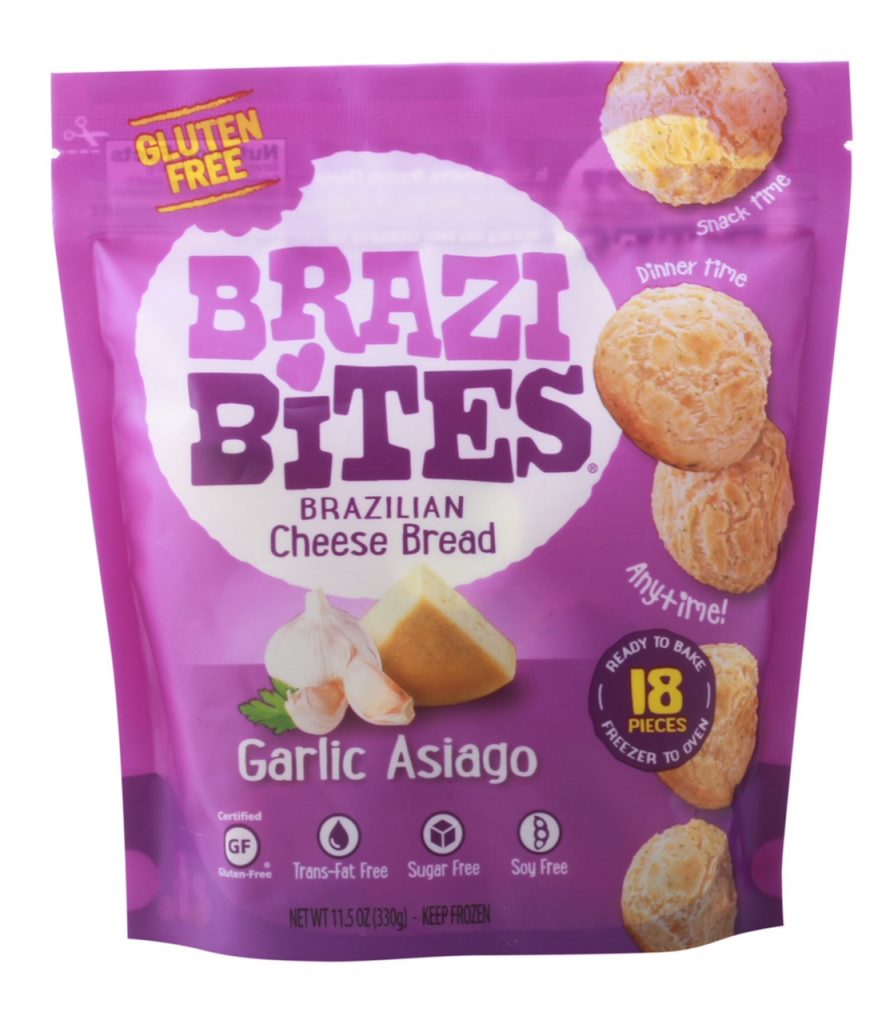 Have you tried Brazi Bites? They're frozen little balls that you pop in the oven and about 20 minutes later you have fluffy cheese puffs/balls. They are so light and fluffy with a cheesy center. They come in many flavors, but my favorite is the Garlic Asiago and this Thanksgiving I will making my Spanakopita Bites with them! I always find them at Costco, but you can find them at most grocery stores!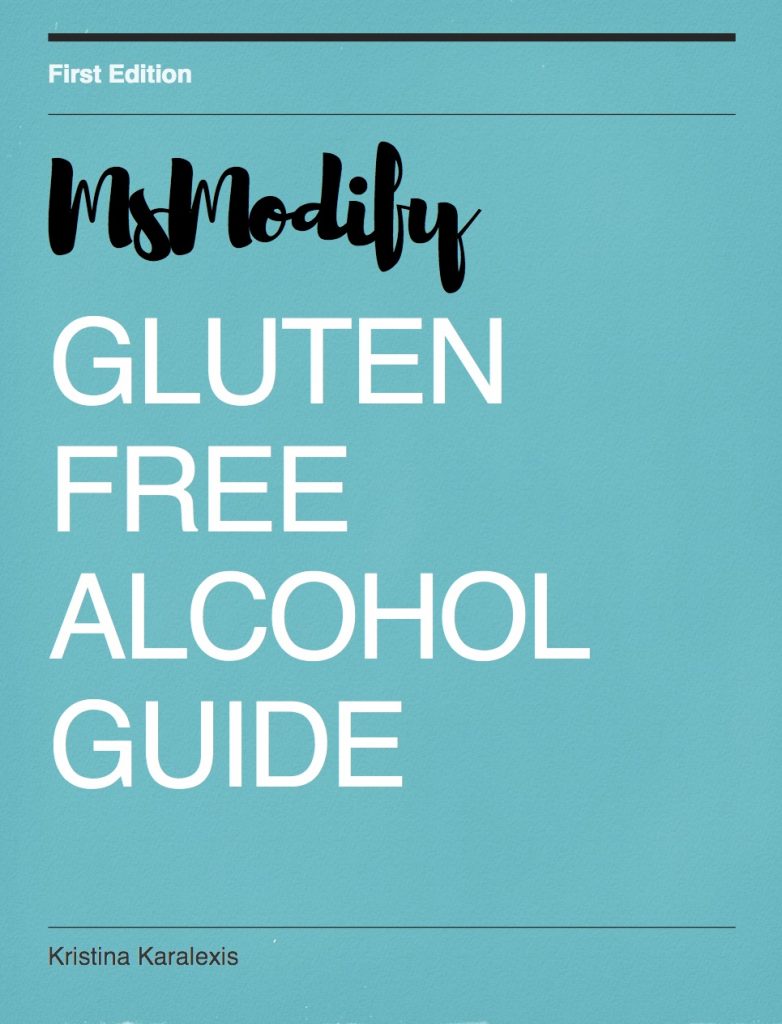 Be sure before you head to your Thanksgiving dinner you know which alcohol options are gluten free and grab yourself a copy of my Gluten Free Alcohol Guide!
There you have it, some of my favorite gluten free Thanksgiving products that I will be using this holiday! What's your go-to product for Thanksgiving?
*This post contains affiliate links. You can read more about that here.