Happy Monday, friends! I apologize for being quiet around here lately. I'm almost 34 weeks pregnant and am definitely starting to slow down a little. I have three more weeks of work, have been organizing baby stuff, getting last minute things done and have been starting to get really tired!
I don't want you to think I've forgotten about you because I haven't! I actually have a list of things I want to share with you, but I've been trying to listen to my body and just get through my last few weeks of work… so I will do my best to post when I can. Be sure you follow me on Instagram and Facebook where I post more frequently (especially give baby updates on my Instagram Stories!)
A few weeks ago I had my baby shower back home in California and have been meaning to share it with you all. I never imagined I would be celebrating with a Drive-By Shower, but given the current circumstances that's what I had and it was perfect! It was such a special day and I felt so blessed that so many people came from far distances to just celebrate in their cars!
Sit back and enjoy the pics!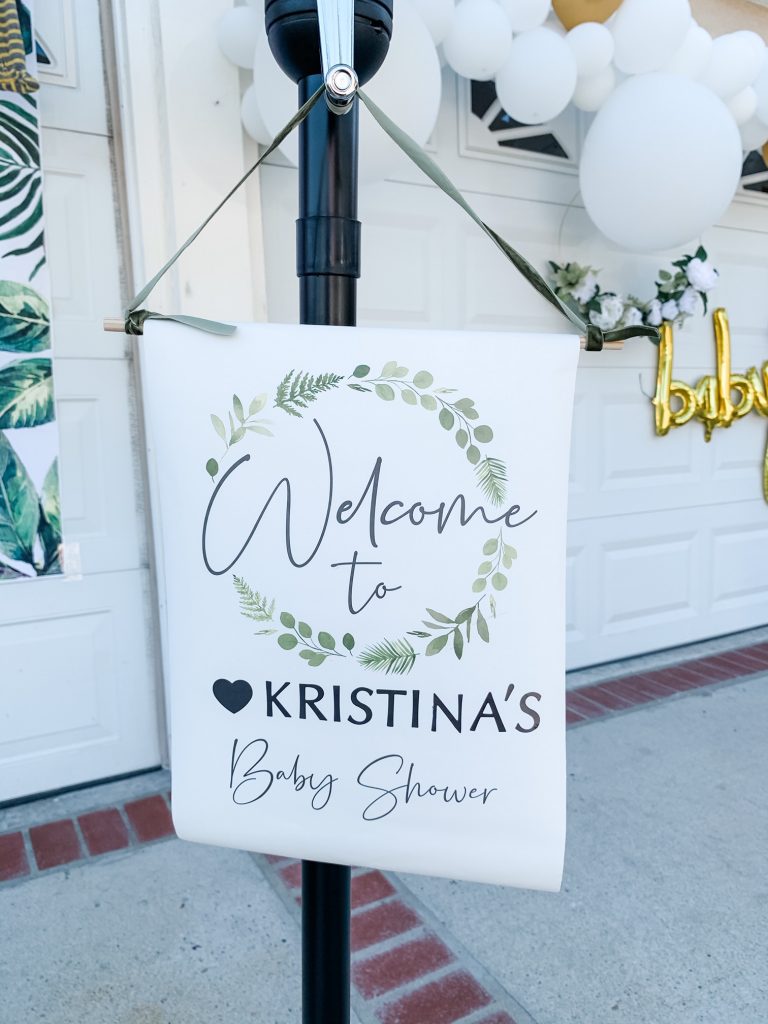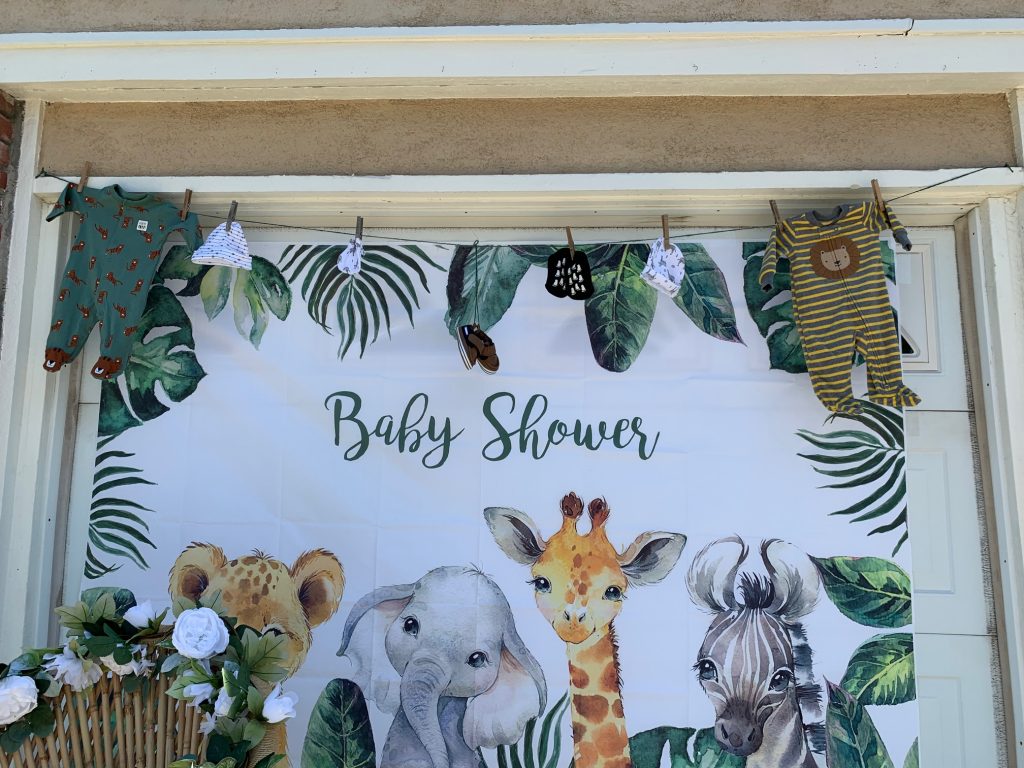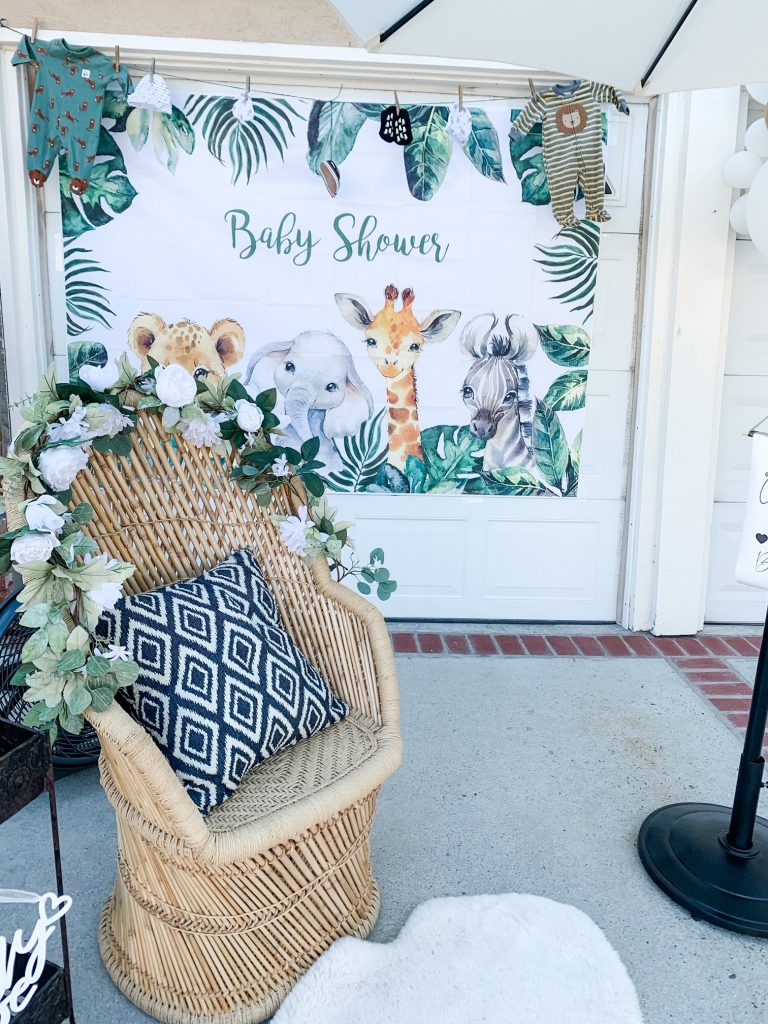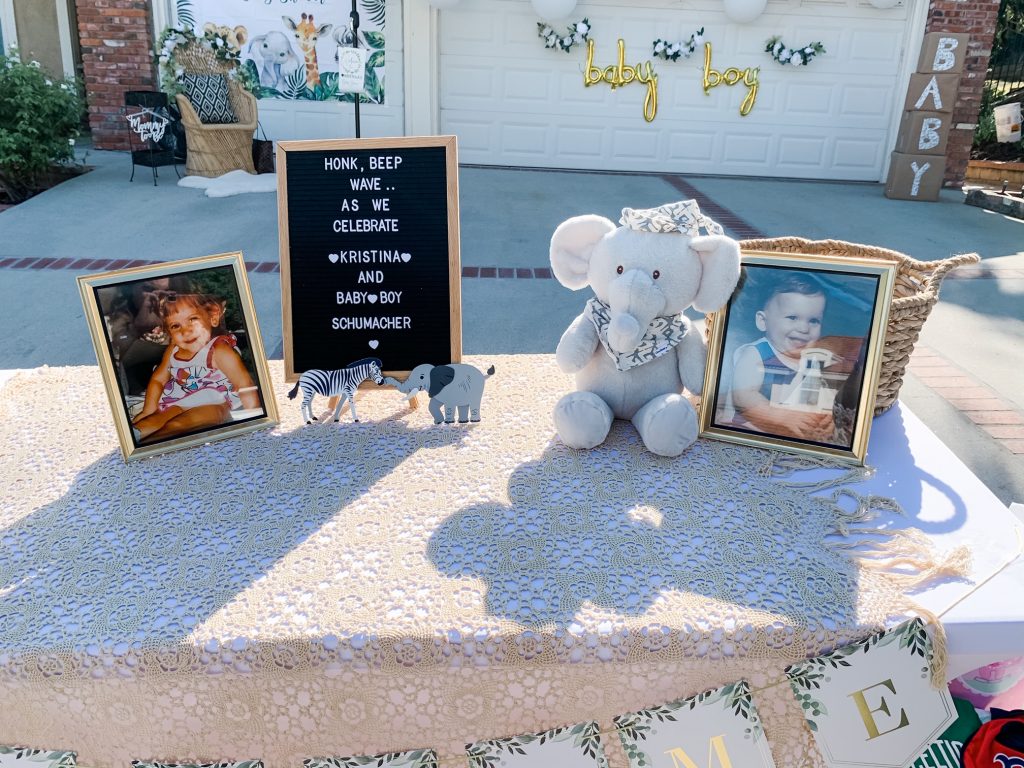 I love how they included baby pics of Erik & I! Can't wait to see what our little guy looks like!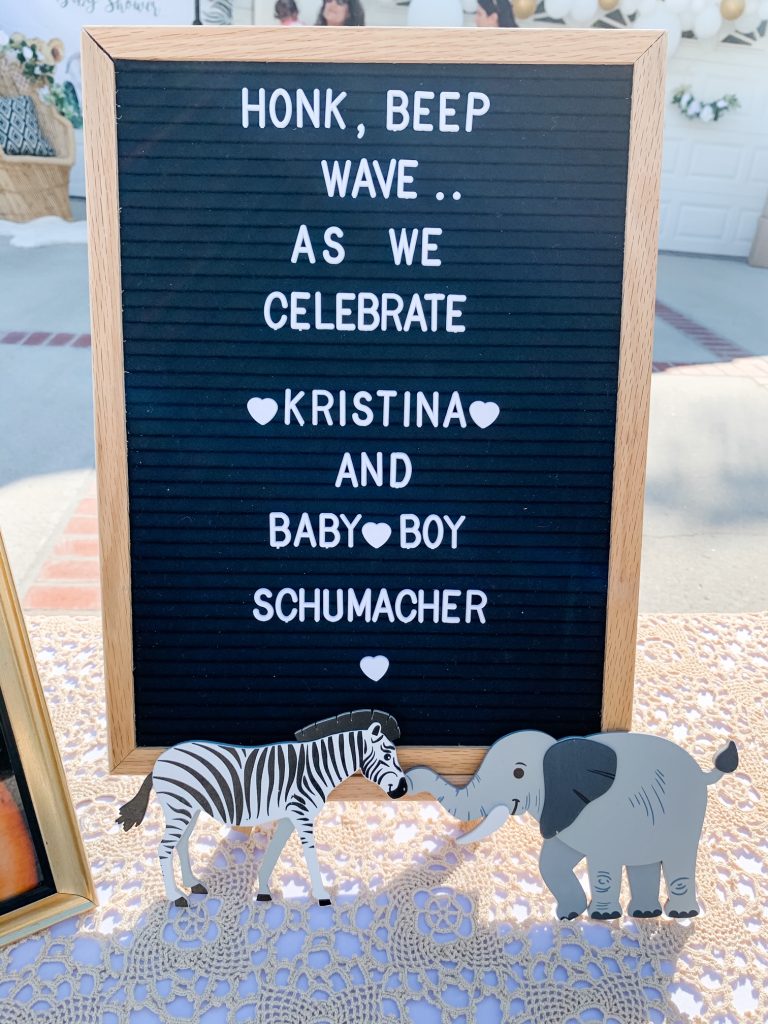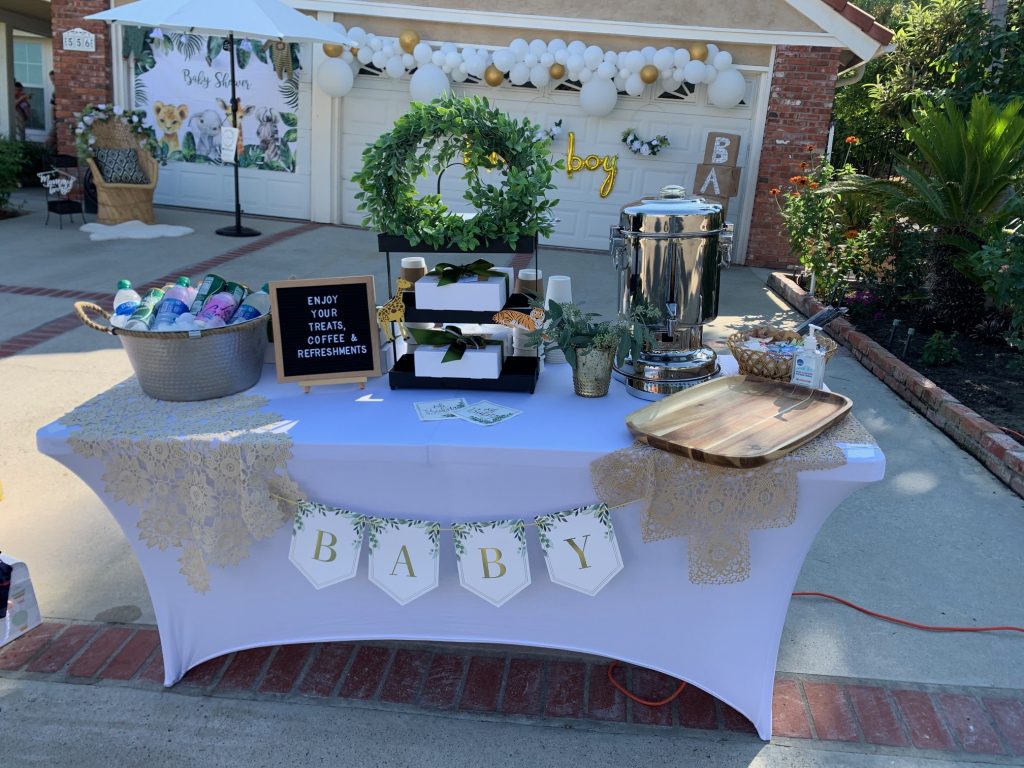 People drove by between 10am-noon, so they passed out a box of pastries to everyone with coffee/cold drinks.
It's funny because we thought we were going to get a break from the crazy Arizona heat and go figure the weekend of my shower was record breaking heat in Southern Ca! I think it was 108 degrees that day, which is unheard of for Orange County.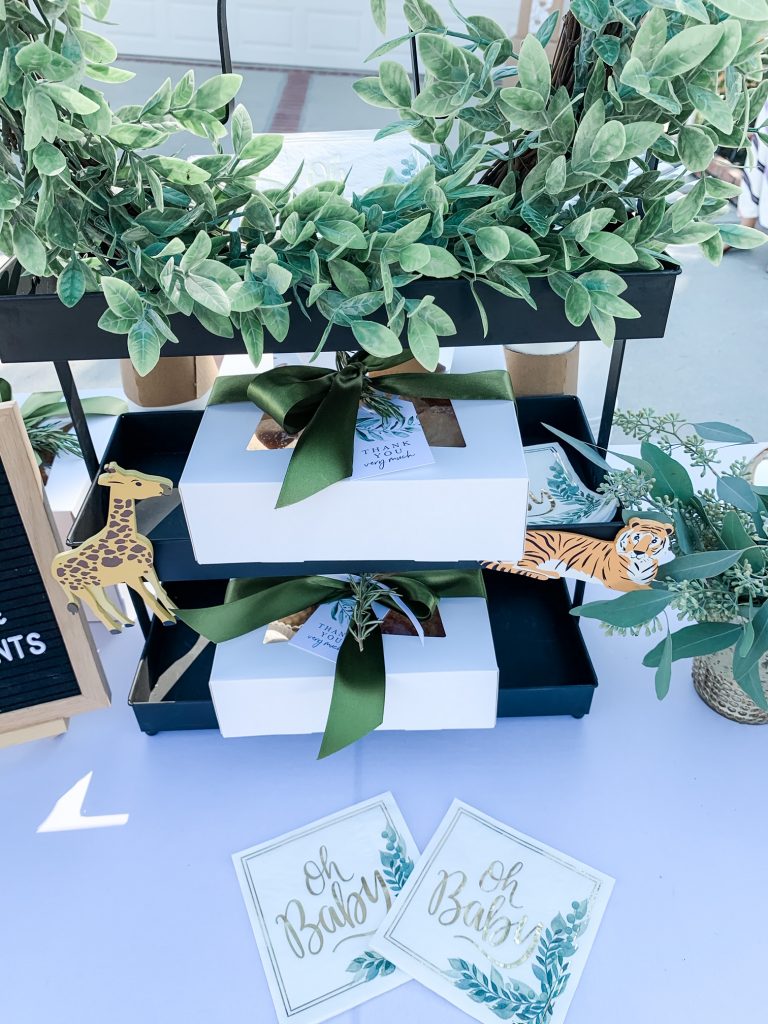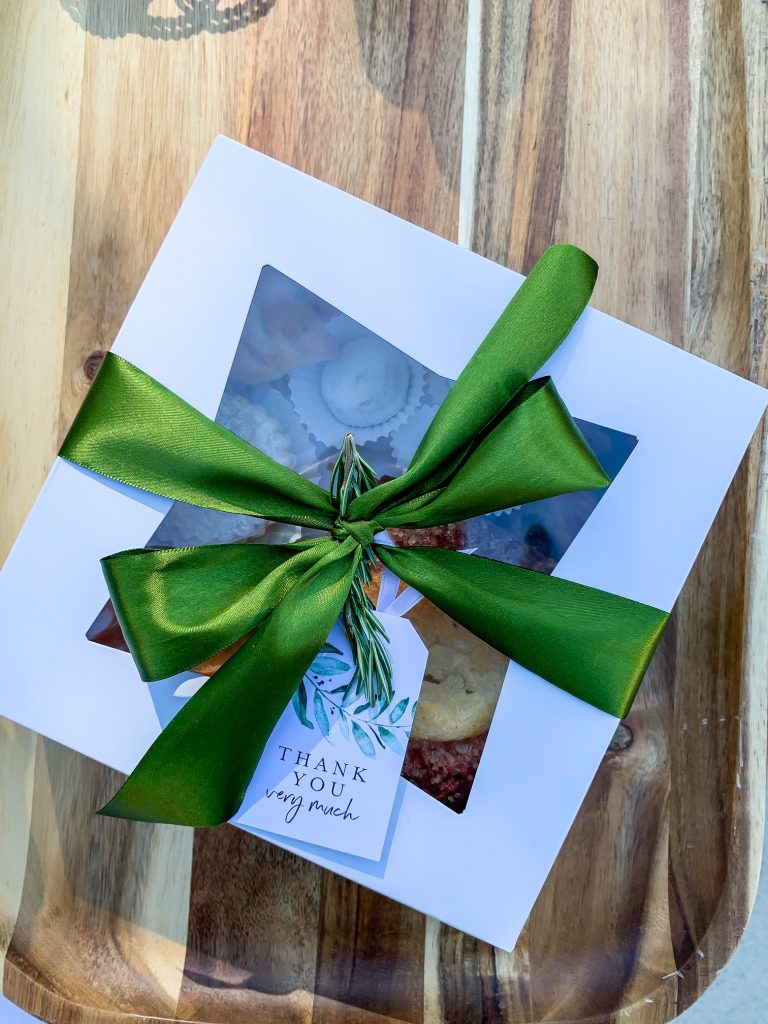 These are what they gave to everyone. They bought the coffee cups, boxes, ribbon and thank you tags on Amazon and then the pastries were from the Whole Foods bakery. I couldn't eat them since they were not gluten free, but I heard they were delicious!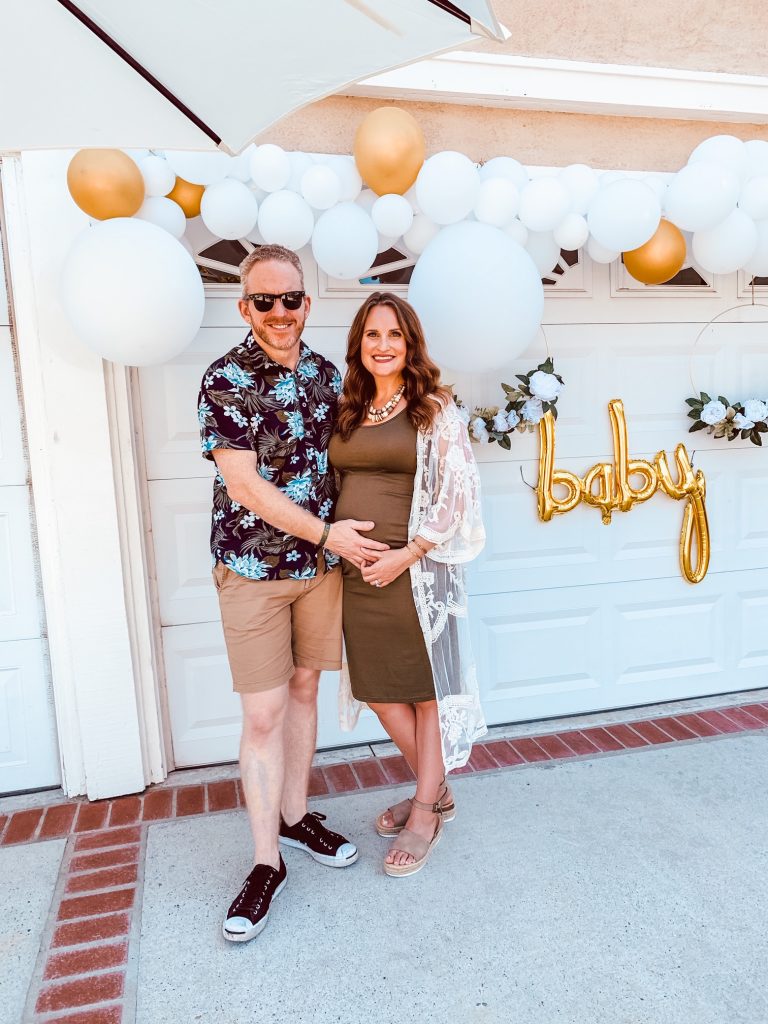 Erik and I are so blessed to have such amazing people in our lives and know that baby boy is already so loved!
*Side note: I bought my entire outfit from Amazon! Here's my dress (in army green), lace kimono, and shoes (in khaki).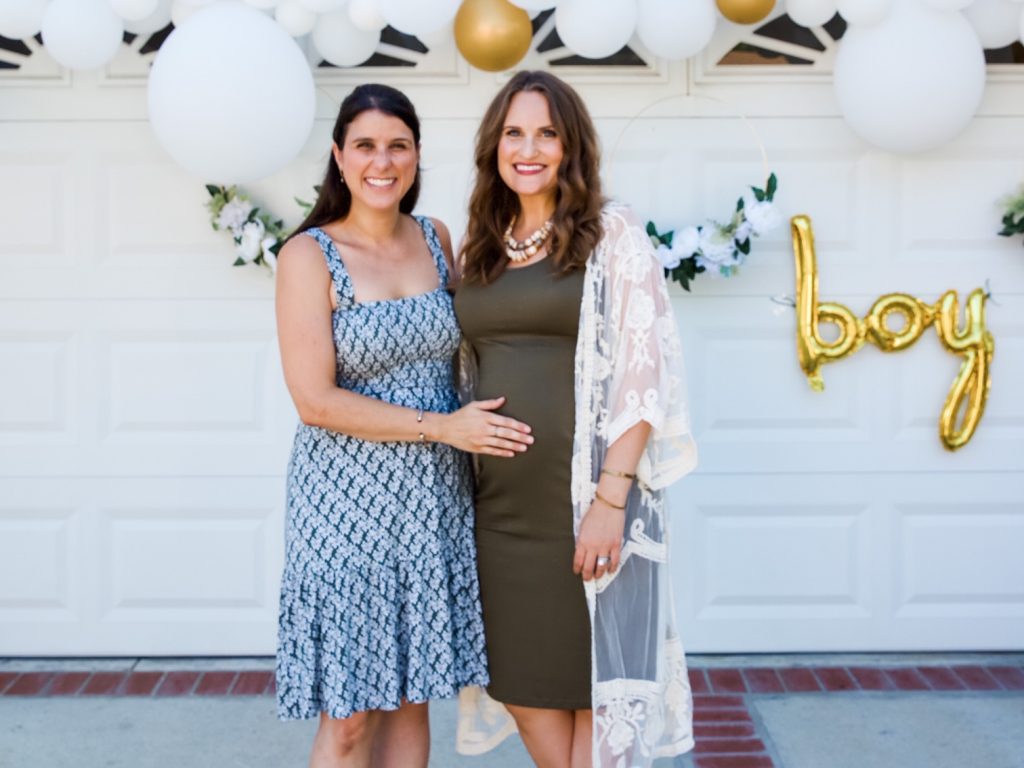 My cousin, Cathy, who is an event planner for a big resort in San Diego hosted the shower along with my mom. They asked me the theme I wanted and then I had no clue what they were planning. If you've been a reader around here for a while, then you remember Cathy helped plan my bridal shower!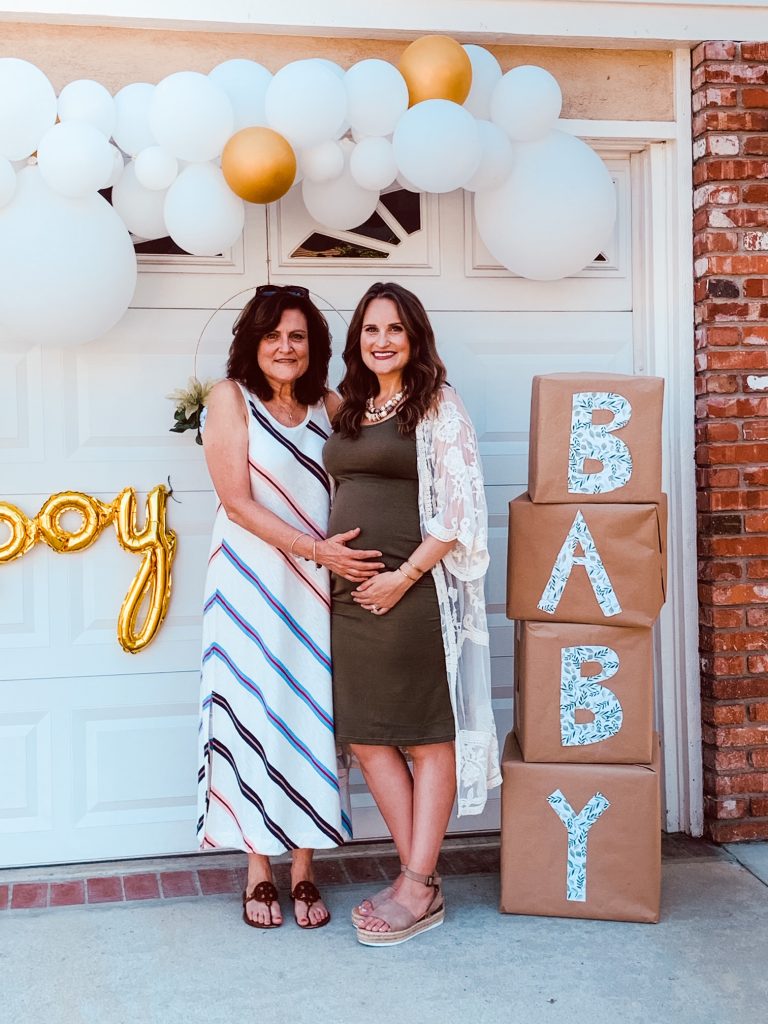 They went above and beyond to make the day so special! I can't wait to see my mom as a grandma… baby boy is so lucky to have her!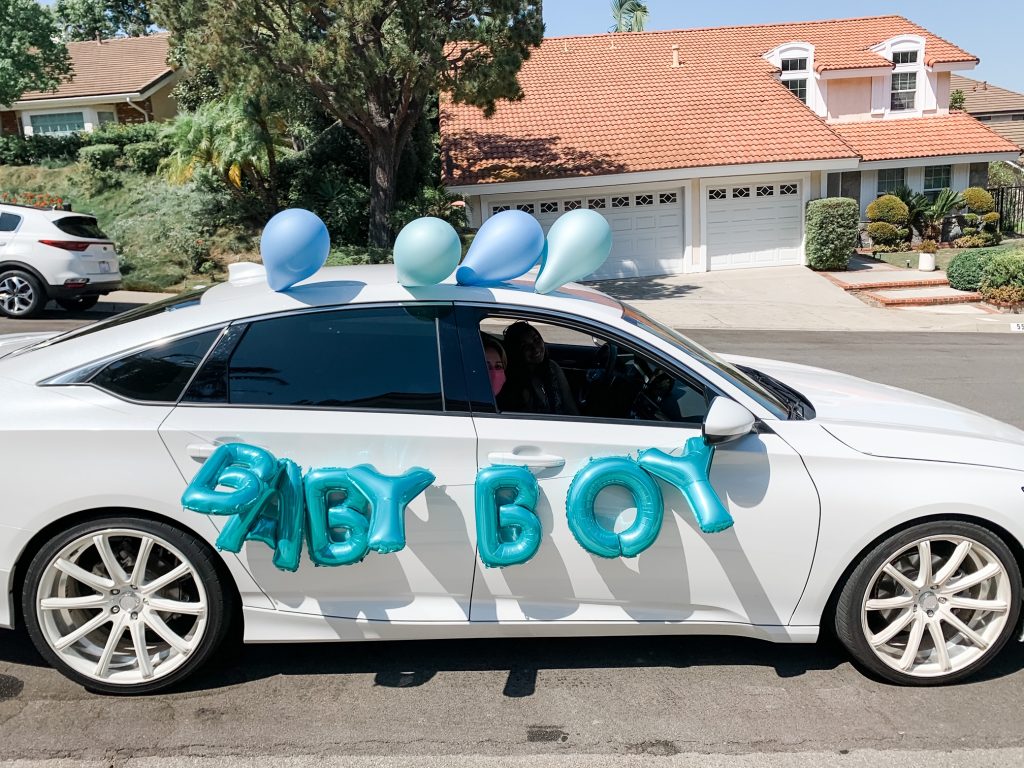 How cute is this?! It was so fun having everyone drive by, honk and get excited!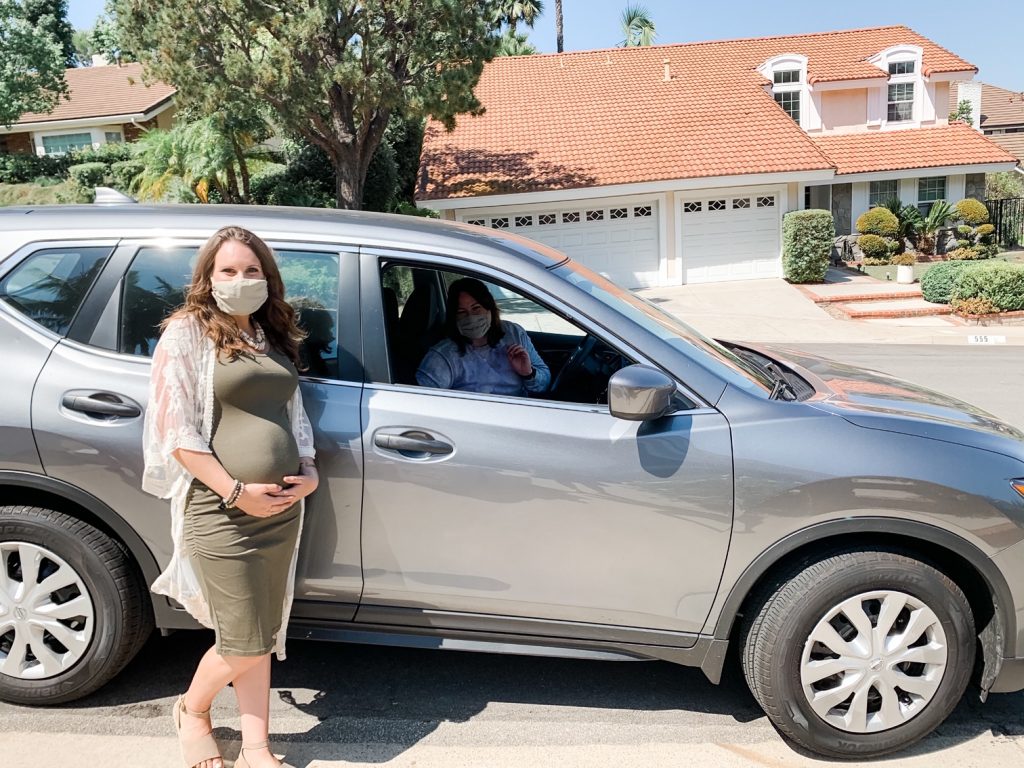 I would go up to each car and chat for a few minutes. A few people came out of their cars to take pics by the sign on the garage. We all wore masks and kept our distance. It was definitely a hot day to be standing outside with a mask for hours, but totally worth it!
I don't think we stopped smiling all day, even under the masks! We felt the love and excitement from everyone and are so excited that the next time we're back home in CA it will be with our baby!
I'm planning on sharing with you the baby's nursery, our baby registry and what I pack in my hospital bag. Let me know if you want to see other posts as well leading up to baby!
Thank you for following along with our journey!