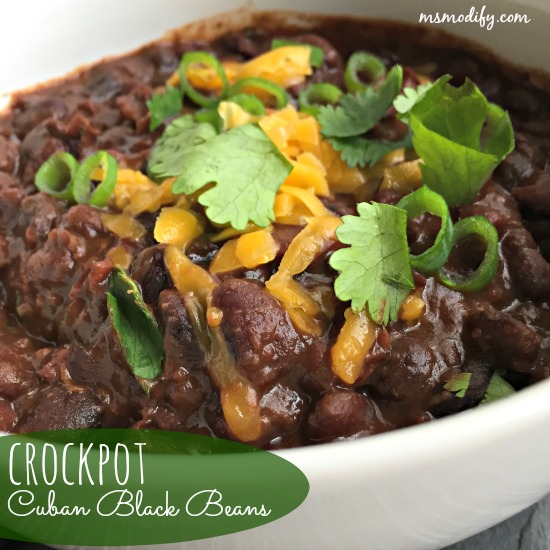 I love using my Crockpot. It's the best feeling coming home from work with a great smelling kitchen and food ready to eat!
This is one of my favorite all time Crockpot recipes. The best part is that it makes a lot so I can store some in the freezer and just heat up whenever I'm hungry!
I hope you love these as much as I do! 🙂
Ingredients:
1 bag (1 lb) black beans, soaked in water overnight (if possible)
½ cup green onions, sliced
½ cup fresh cilantro, chopped
1 bell pepper, chopped
2 garlic cloves, minced
½ white onion, diced
1 (14.5 oz) can diced tomatoes, with liquid
1 bay leaf
1 tsp ground cumin
1 tsp ground oregano
Salt and pepper, to taste
A few splashes of Tapatio (or other hot sauce)
2 Tbsp olive oil
2 Tbsp apple cider vinegar
Instructions:
Place all ingredients into Crockpot. Add water to cover beans. Cover with lid.
Cook on high 6-8 hours or until beans are soft and water has evaporated (you may need to add more water during cooking if water evaporates and beans are still firm).
Remove bay leaf before serving.
Optional: garnish with shredded cheese, cilantro and green onions.
Any extra can be stored in the freezer.
Enjoy!