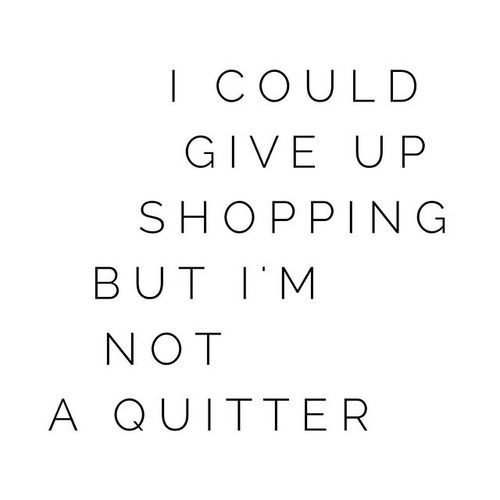 When I saw this, it made me laugh… hard! I said in my November goals that I wasn't going to shop on black Friday in order to spend more time with family… sadly I failed because I went to the mall yesterday morning! To my defense Erik was working, my brother went back home, my dad wanted to watch football, so I went shopping with my mom! I've said this before, it's not so much about the deals on black Friday that I love (don't get me wrong, I love a good deal) but I love the energy of the crowds. Yes, call me crazy!
Remember when Black Friday was only Friday?! Now it's all weekend! After scoping out all the deals I thought I would share some of my favorites with you!
Nordstrom: 25% off selected sale items, 40% off designer clearance + free shipping! I bought these Michael Kors wedges that I've been eyeing for a while and I've never seen them so cheap!
Loft: 40% of the entire store! I already hit up this sale yesterday and bought this classic pencil skirt, lace hem top, and  this stripped shirt that I can't wait to wear with this scarf. I love the Loft so much!
Kate Spade: Up tp 75% off Sale ends tonight at 11:59 PM PT
Tory Burch: 30% off your purchase of $250+ more with code THANKS
Anthropologie:  25% off everything with code SHOPTOIT (including the best candles ever and my favorite mug!)
Sam Edelman: 30% of everything with code SAMSGIVING (I have these and love them! They're comfortable too!)
Abercrombie & Fitch: 50% off entire store + free shipping with code THANKS50
The Limited: 60% off new arrivals + free shipping with code BFWEEK
Crate&Barrel: 15% off all full price purchases with code SAVE15
Williams-Sonoma: 75% off cutlery, up to 60% off All Clad and many more great deals! Free shipping with code FREESHIP
Happy Shopping! 🙂