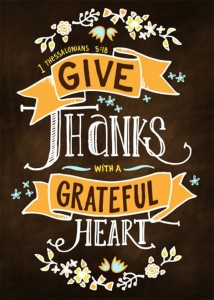 Happy November!! I seriously feel like I say this every month, but for real this time… where is time going!?! I can't believe it's already November. I also think because the weather is still crazy warm here in Southern California, it still feels like summer to my brain!
Before I get to my November goals, lets see how I did in October: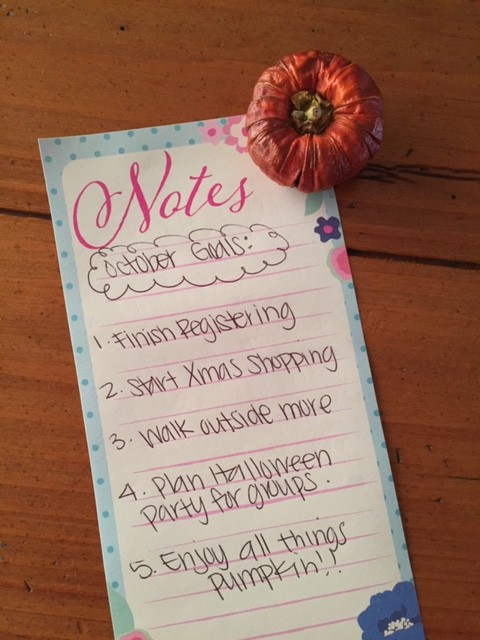 1. Finish registering: Done!! This was so much fun to do! So, I told you all that Erik didn't want to come with me and said I should make it a girls day with my mom because anything I like, he'll love. Right, that was his way of getting out of it! Nice try Schumacher! He came with me one day and we literally walked every inch of Crate and Barrel and Macy's Home. He showed me what he liked, or more so what he didn't like. Then I went with my mom and we registered. I'm actually soooo glad she came with me because she had so many tips about things I would have never thought of! Also, even though I love me some shopping, registering was tiring! We went two separate times to complete everything. I'm going to do a more detailed post about registering, so stay tuned!
2. Start Xmas shopping: Umm yeah, I think I was overly ambitious with this goal. Normally I'd say no problem, but planning a wedding takes more time then you'd think, so Xmas shopping did not happen. Also, we all talked and since we're all spending a lot on the wedding, we've decided to keep gifts light this year.
3. Walk outside more: This also didn't happen as often as I'd hoped for. I did do the treadmill quite a bit last month, but the point of the goal was more to clear my head and get quiet time rather than exercise. I'll try this month again!
4. Plan Halloween party for groups: Done! Our parties were quite successful if I do say myself! I run social skills groups multiple times throughout the week with different kiddos, so I partied all week! Stay tuned this week for a post covering our activities!
5. Enjoy all things pumpkin: If it was pumpkin (and gluten free of course) I've eaten it. All of it. Multiple times! 🙂
I'd say overall October was a good month. Let's see what I hope to accomplish in November: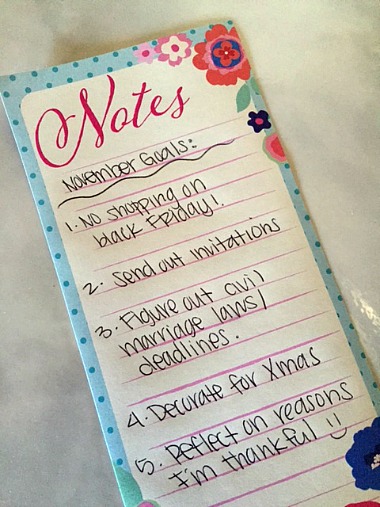 1. No shopping on black Friday: I admit, I'm one of those crazy people that like to shop on black Friday. It's not so much about the deals for me, it's more about loving the energy of the crowds and getting into the holiday spirit. I know what you're thinking… please don't judge me! 🙂 I'm going to try hard this year not to do that, and spend time with my loved ones instead.
2. Send out invitations: Today I just approved the second round of edits! Yay, so exciting! So hopefully I'll receive them soon and get them in the mail. I know it seems early, but it's different for a destination wedding. I love where I got my invitations. I'll do a detailed post on them once I receive them.
3. Figure out civil marriage laws/deadlines: This aspect has probably been one of the more stressful parts of planning a destination wedding that I honestly didn't think about when we chose another country to get married in. Apparently everyone recommends that we get married in the U.S. civilly so that our marriage is legal here. The Bahamas requires us to show proof of marriage prior to arriving and wants it early. We are trying to figure out the details and are hoping to get married civilly in January, not December for legal purposes. I'll keep you posted on this!
4. Decorate for Xmas: I love love love Xmas decorations. Honestly, if it were up to me I'd put them up before Thanksgiving but I resist the urge and do it Thanksgiving weekend!
5. Reflect on reasons I'm thankful: I think we all get caught up in the day-to-day aspects of life and often take life for granted. I really want to step back and think of all the reasons I have to be thankful.
There you have it my friends!
Question:
What are your goals this November?