Happy Monday! I hope you all had a great Christmas and weekend! I sure know I had a wonderful holiday!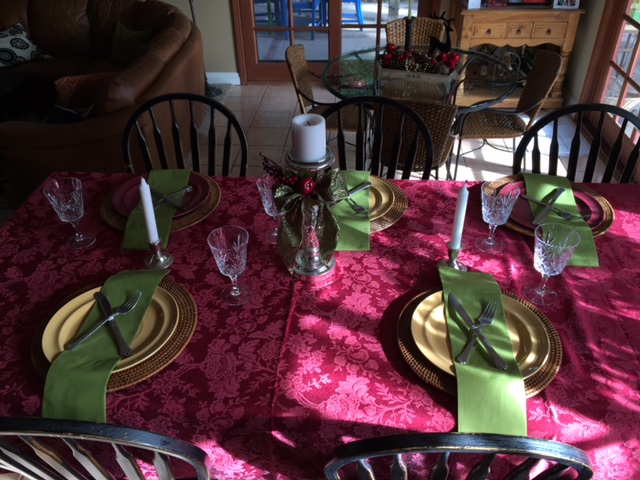 Christmas Eve it was the fab five (my dad, mom, brother George, Erik and I) at my parents house for a casual night. My mom made a great dinner (Indian food!) and then we hung out and watched a movie.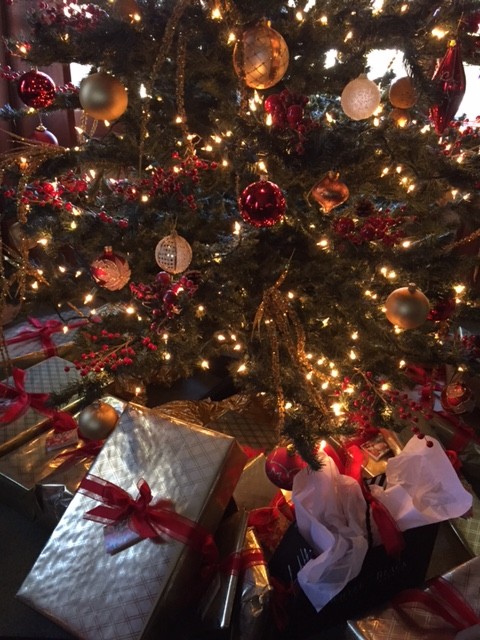 Christmas morning we were again all at my parents house to open gifts. We had coffee, a fire going and Christmas music on… it was a great morning!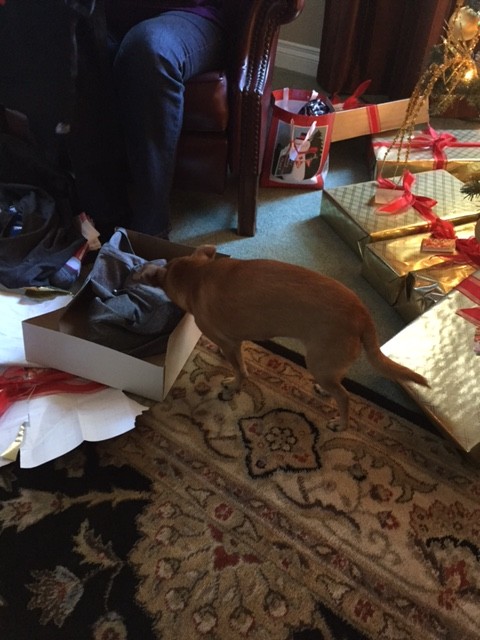 Little Miss Bella was such a snoop, she had to be the first to check out every gift!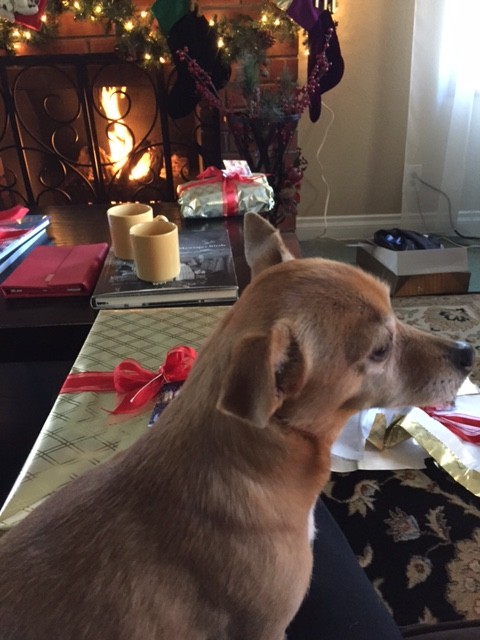 She wanted all the attention… like always! 🙂
Then in the afternoon we all went to my aunt's house for a big Greek Christmas party!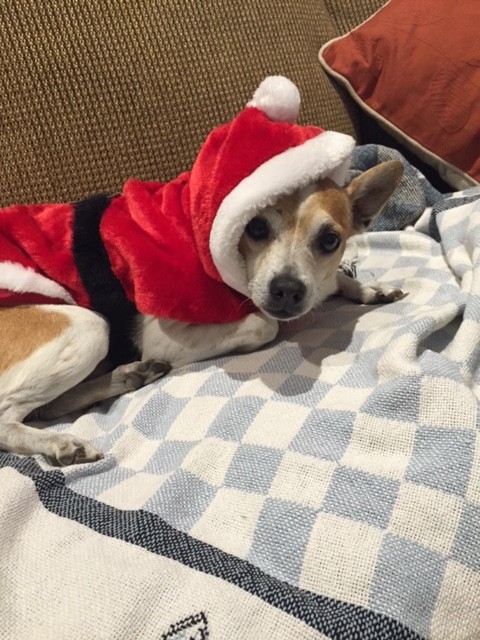 This is their dog, Paco, wearing his Christmas best! (Bella would never go for that!)
Some of the appetizers I wish I could have eaten! (I packed my own GF ones though!)
Selfie time! First with my brother George, then with Erik.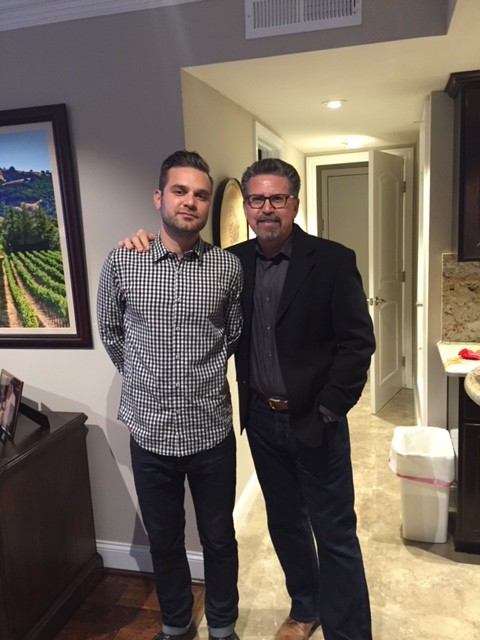 George and my dad both looking handsome as always.
All these pictures we took when we first arrived, we had such a great time that I forgot to take more pictures! (My mom was so busy helping that I couldn't even sneak a picture of her!)
As I get older, family means more and more to me. I'm so blessed with having such a wonderful family and my heart was so full to spend another great holiday with everyone!
Just for fun, here is our Christmas picture from 1995!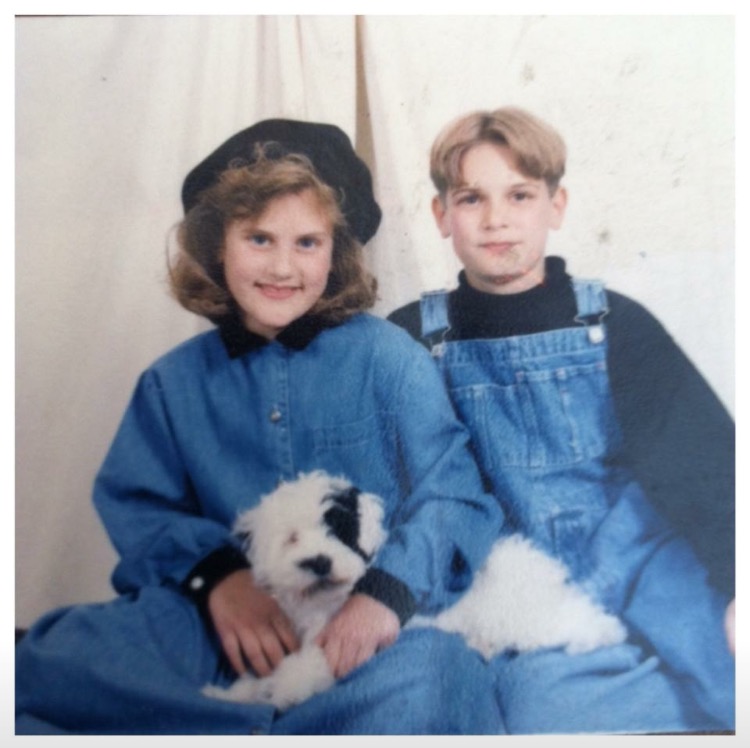 I hope you all had a great holiday! I would love to hear about it!
Today I'm linking up here