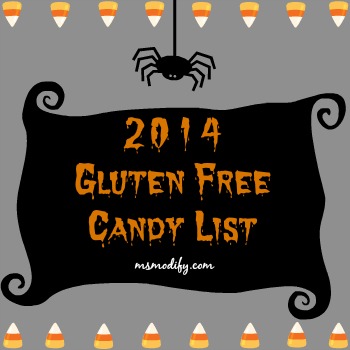 I know what you're thinking … I thought it too when I first became gluten free. Seriously, we can't eat candy either?! Well, actually there are so many different types of candy that we can eat! Yay! I know! The list is actually very extensive, so I put together some of the types I think are the most popular and common.
I listed off the company name along with their phone number so you can call them directly if you have questions. Remember, if you're ever unsure always call and check!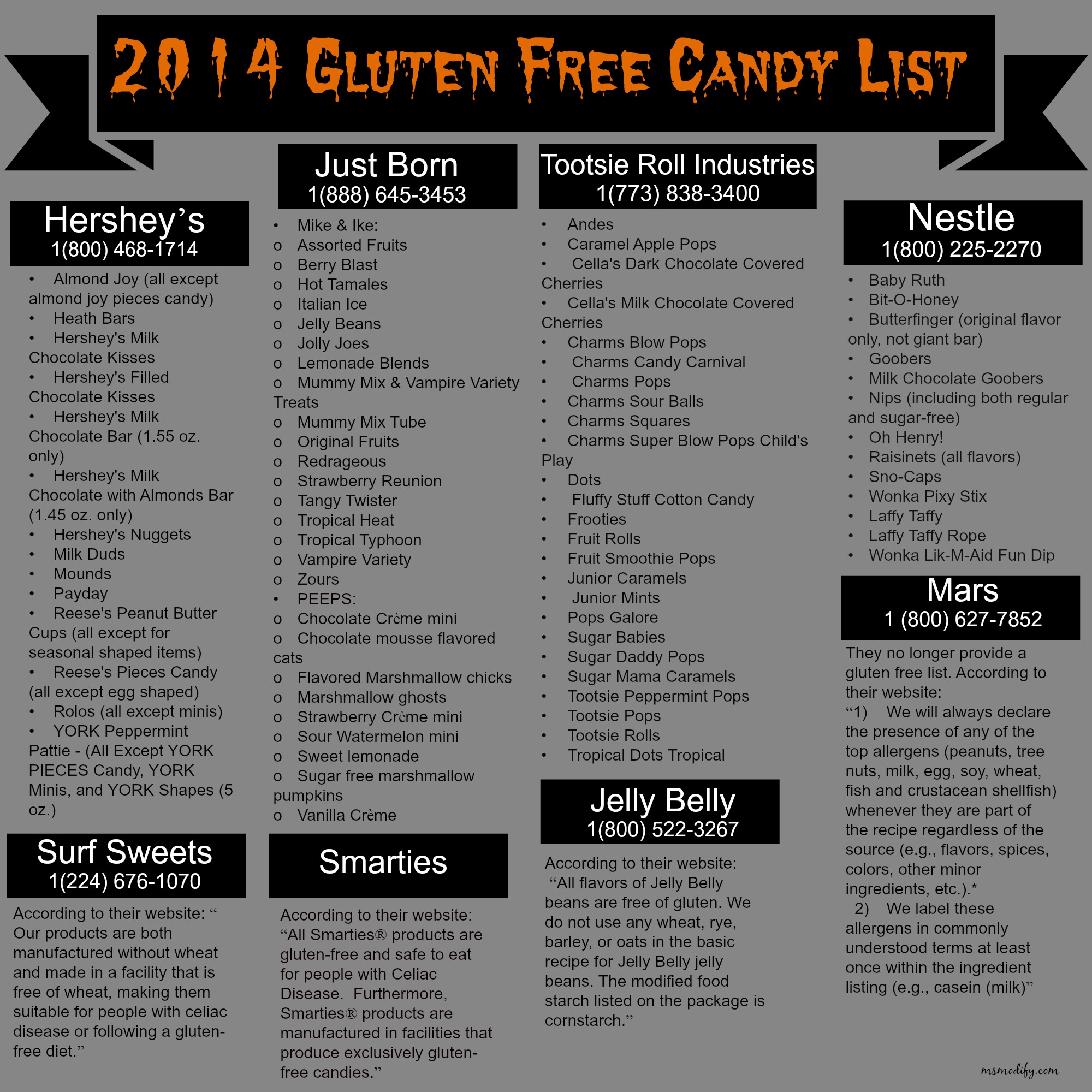 For a more extensive and complete list check out:
If you know of any other candy that is gluten free I'd love to know!
Happy trick-or-treating friends!
**This list is for the US. If you're in another country, please contact the manufacturer first.