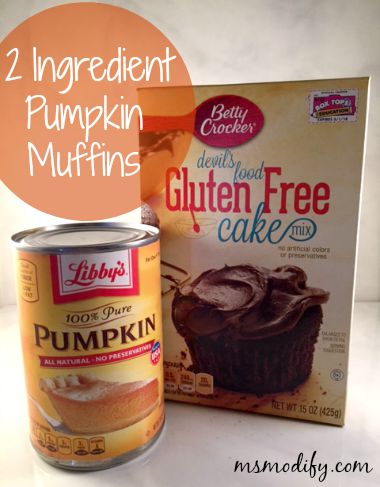 Yay for pumpkin season!! I love all things pumpkin, but I really love simple treats that are pumpkin! These pumpkin muffins are literally the easiest things I've ever made. A kid could easily make these (obviously with help for the oven), that's how easy they are! These honestly need no explanation… they are simple yet delicious!
Ingredients:
1 box of gluten free chocolate cake mix (I use Betty Crocker)
1 can (15 oz) Pure Pumpkin (Libby's is gf)
Instructions:
Preheat oven to 350 degrees. Grease muffin tin or line muffin tin with papers. Set aside.
In a medium bowl, combine dry cake mix and pumpkin. Stir until everything is evenly mixed. Scoop batter into muffin tins and bake for 20-25 mins, or until toothpick inserted into muffin comes out clean.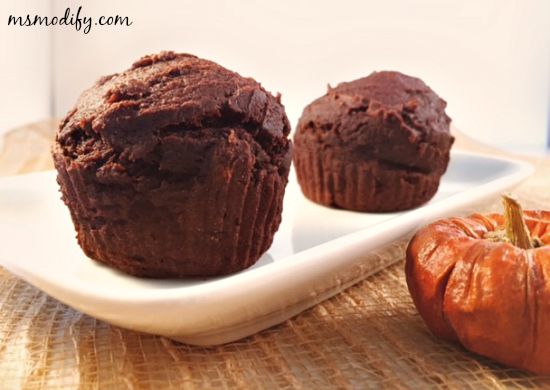 That's it!! Enjoy!