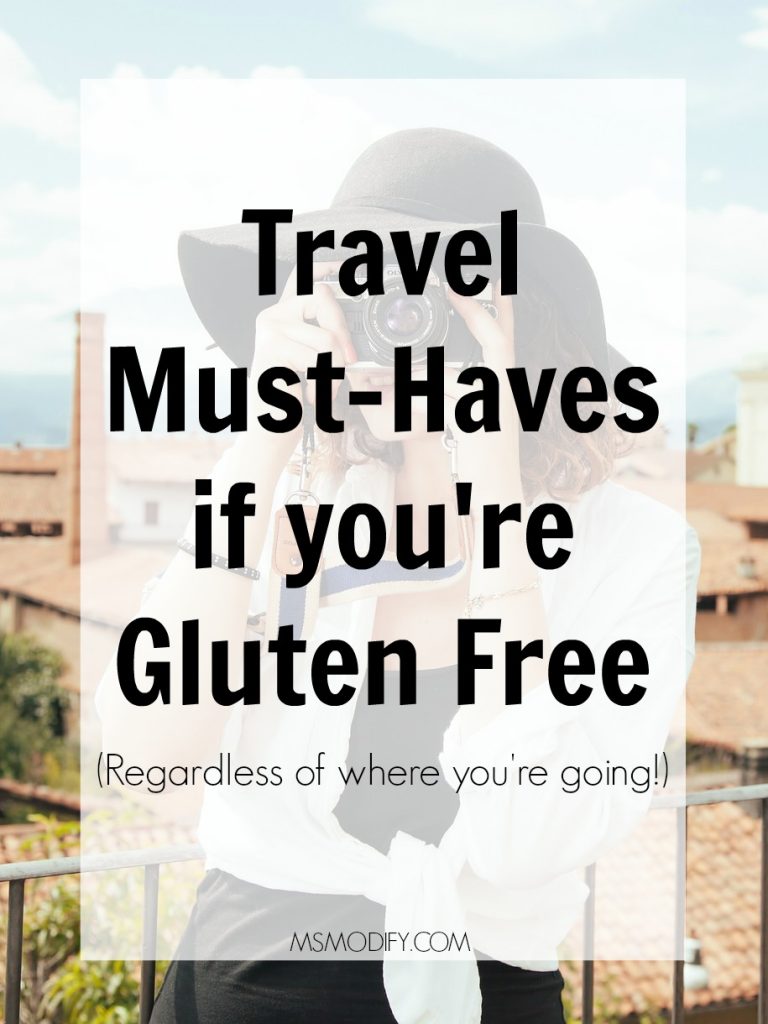 Summer is in full swing, so that means vacation time! Whether it's going somewhere local for the weekend or taking a big trip, packing is always something I take very serious! HA I admit it, I'm a list girl and always make lists before I travel so I don't forget anything.
 Erik always laughs at me because he used to travel a lot for work and could literally throw everything into a suitcase an hour before he left for the airport. The thought of that gives me anxiety! Good thing we balance each other out! 🙂
Depending on the trip, I obviously pack accordingly. However, there are certain things I take with me no matter where I'm going… if it's an overnight trip or a two week trip you will always find these items on my list and in my bag!
Having celiac complicates traveling slightly, but it's completely doable! It just means more pre-planning, which is in my DNA! Some of these items on my list are directly related to my specific dietary needs, where others are just things I can't travel without!
GF Restaurant App:
This isn't really something I pack with me since I have it downloaded on my phone, but the Find Me GF App is a lifesaver when traveling! Since I'm really particular on where I eat and prefer to only select restaurants that are either 100% gluten free or have dedicated kitchen space, this App helps me find those in cities I'm unfamiliar with. I did a post all about this app that you should be sure to read!
Nima Sensor: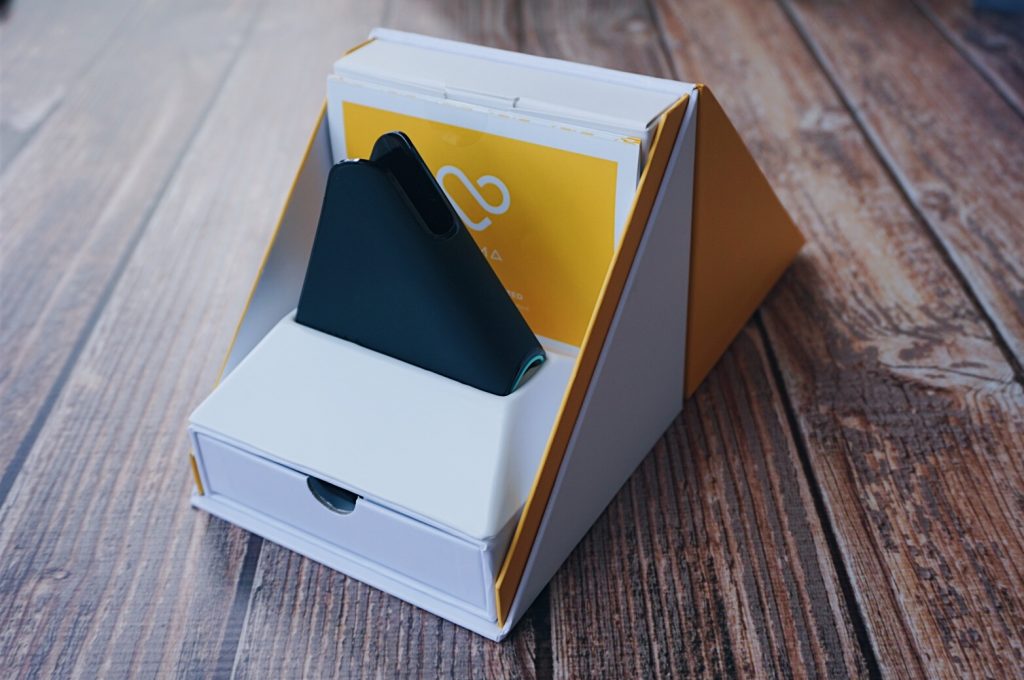 If you have celiac (or eat gluten free for other health reasons) and don't know what the Nima Sensor is, you need to read the post I did on it here! In all honesty, I don't use my Nima Sensor on a regular basis because I mainly eat at home (fresh food items), I only buy certified gluten free products (I have tested many of them the first time I try them) and I only eat at dedicated gluten free restaurants near my house. But… when I travel it's a different story! I literally use my Nima everytime I eat out when I travel and let me tell you, it's saved me from getting sick multiple times on trips! 
Packit Lunch Box: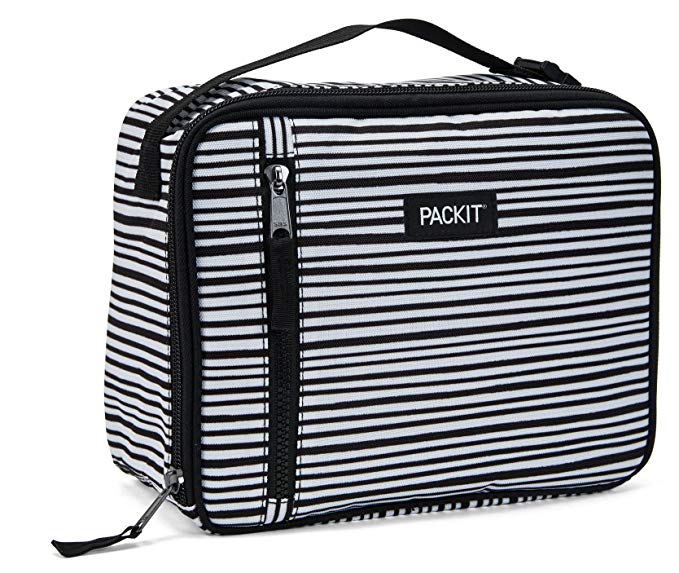 I always bring a lunch box with me since I don't know if I'll need to pack food with me to take or sometimes if we're traveling with others, I will stop at a gluten free restaurant to pick me up food and then take it somewhere else where everyone eats. PackIt Lunch Boxes are my absolute favorite because they have freezable gel packs built into them and they fold flat so they're easy to pack. Once I get to my hotel/Airbnb I immediately put it in the freezer! They come in so many different colors/prints too!
Tupperware:
Tupperware is another biggie when traveling because it's guaranteed I'll use my lunchbox! I like to have them in case I have to go to the grocery store and make my own food (even if that means a salad) or putting food from a restaurant into them if I take it somewhere else to eat, since often to-go containers don't fit in lunchboxes. At home I use glass tupperware, but for traveling I prefer plastic since they're lighter.
Lole Backpack:
This Lole backpack is a little pricey but worth every penny because it's so versatile! I flew home a couple weeks ago and this was a lifesaver since I only did a carry-on and was able to get so much in this backpack! Normally Erik travels with me, and some of my overflow goes into his stuff but this time I had to be strategic about packing since he wasn't with me. What I love about this bag is that you can use it as a backpack or a tote! Also, there are so many compartments that you're able to store a lot (hello snacks!) while being organized. Since being home, I've used it as a computer bag and a gym bag (there is a spot to hold your yoga matt!).
Packing Cubes:
Do you use packing cubes? If not, you need to because they're a total game changer! My brother travels to London for extended periods of time for work and has been using these for years, but I never thought much about them. What was I thinking (clearly not thinking!)?! Since using these cubes, I will never go back to my old packing ways! It keeps all your clothes organized and you can pack SO much more! They're also helpful to make more room in your suitcase for things like your lunchbox, tupperware, food, etc. 
Ear Plugs: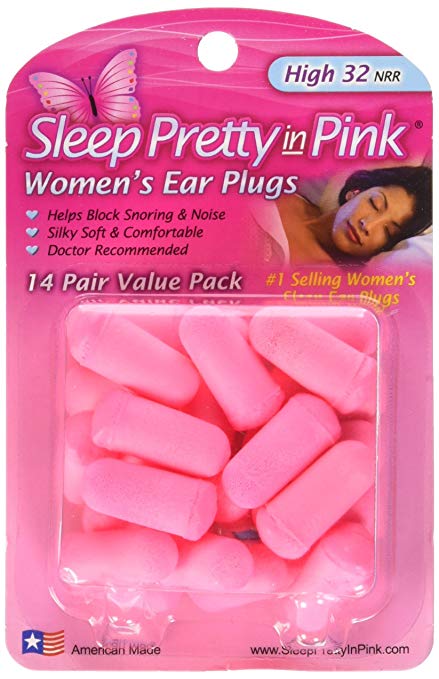 I used to suffer from insomnia, which I no longer do and I swear that wearing ear plugs was part of the solution! Yes, I wear them every night to sleep and you better believe it they come with me on trips! Not only for sleeping at night, but I like them on the plane too. I've tried different ones, and these ones seem to work best because they're smaller and softer than others I've tried. 
Wavve 'The Pacific Tote':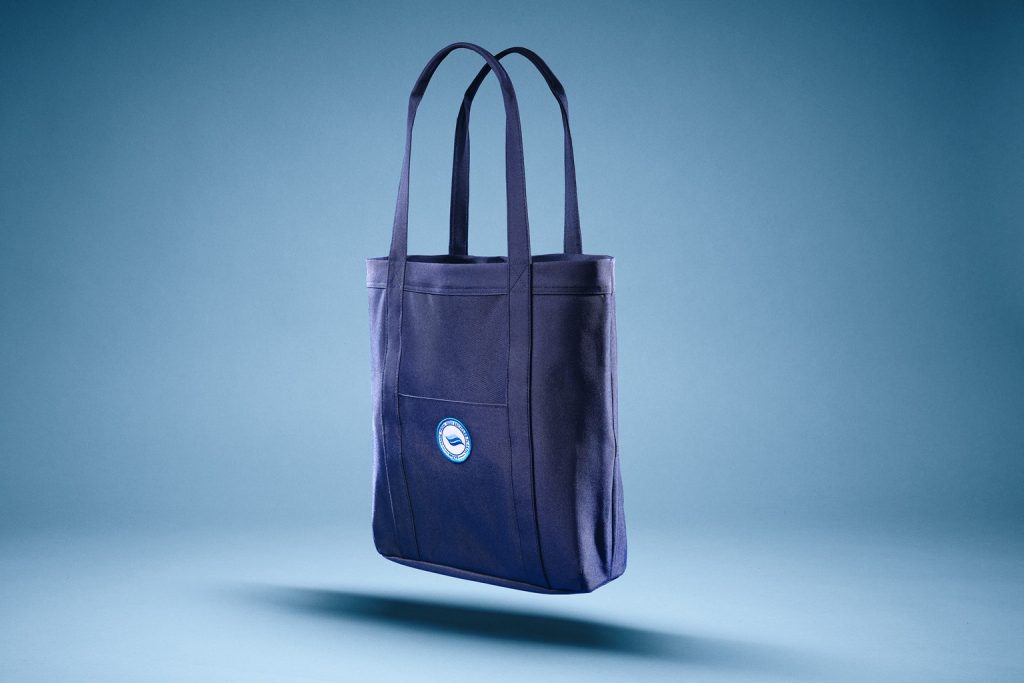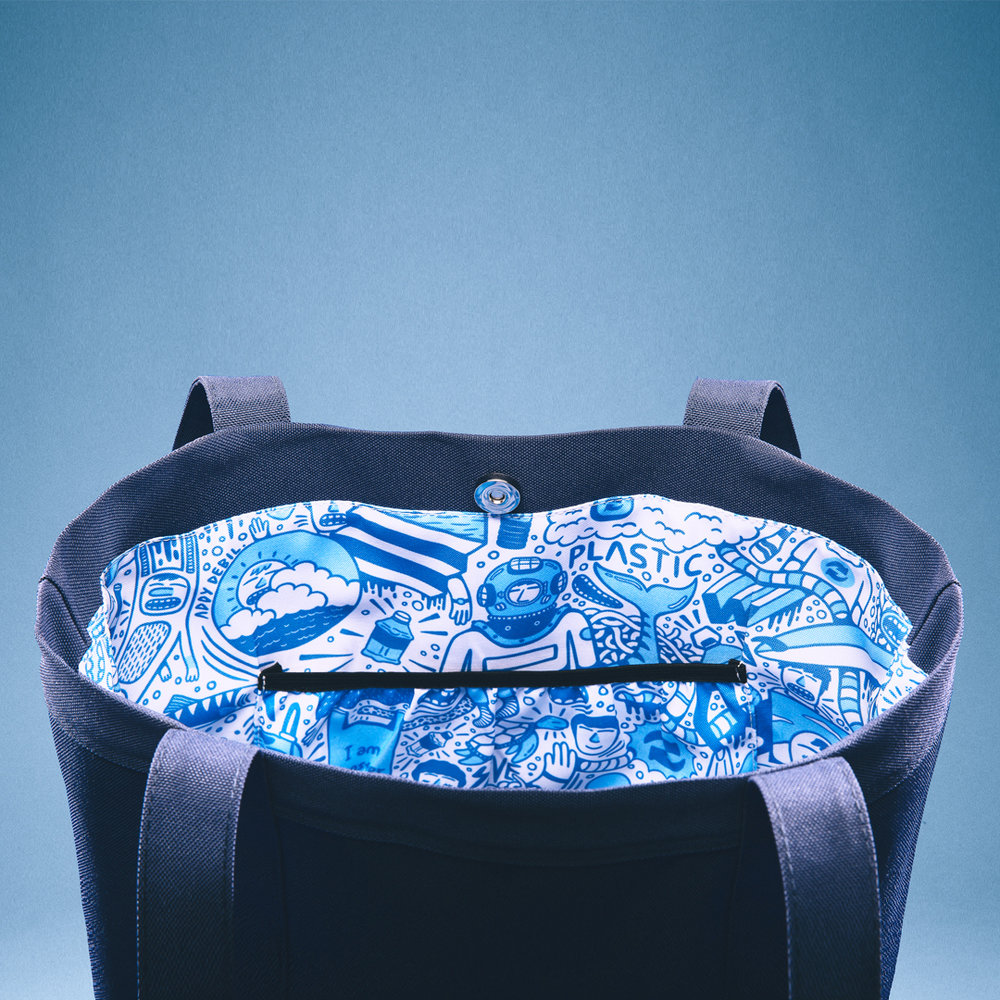 The Pacific Tote from Wavve is my new favorite bag and comes with me when I travel. It's the perfect size to be your personal item on a flight or to pack in your suitcase and use it once you get to your destination. I love it because the material lays flat in a suitcase, yet it's thick enough of a material where it doesn't wrinkle. Speaking of material… you guys, this bag is made from 100% recycled plastic bottles! What?! Yes!! Each tote is made from 50 plastic bottles. 
Having celiac has changed my mindset so much, not only am I more aware of what goes in and on my body, but it's opened my eyes to living an overall healthier lifestyle… and that means caring more for our environment/ecosystem. Wavve is on a mission to help fight the plastic crisis by creating functional (and stylish!) products from single-use plastic. On their website, they share the statistic that "approximately 8 million tons of plastic end up in the ocean each year". That is a crazy number and it's not okay!
This tote is the perfect size to use while traveling, especially if you're out and about during the day since it's big enough to store all your gluten free snacks! I don't know about you, but when I'm exploring during vacations the last thing I want is to be hungry and not have any safe gluten free options on me.
In full disclosure, this brand is near to my heart because my dad, brother and cousin own this company and they're doing big things for the environment through Wavve, which I'm SO excited about! I'll be sure to share more with you soon, but in the meantime be sure to check Wavve out!
Snacks: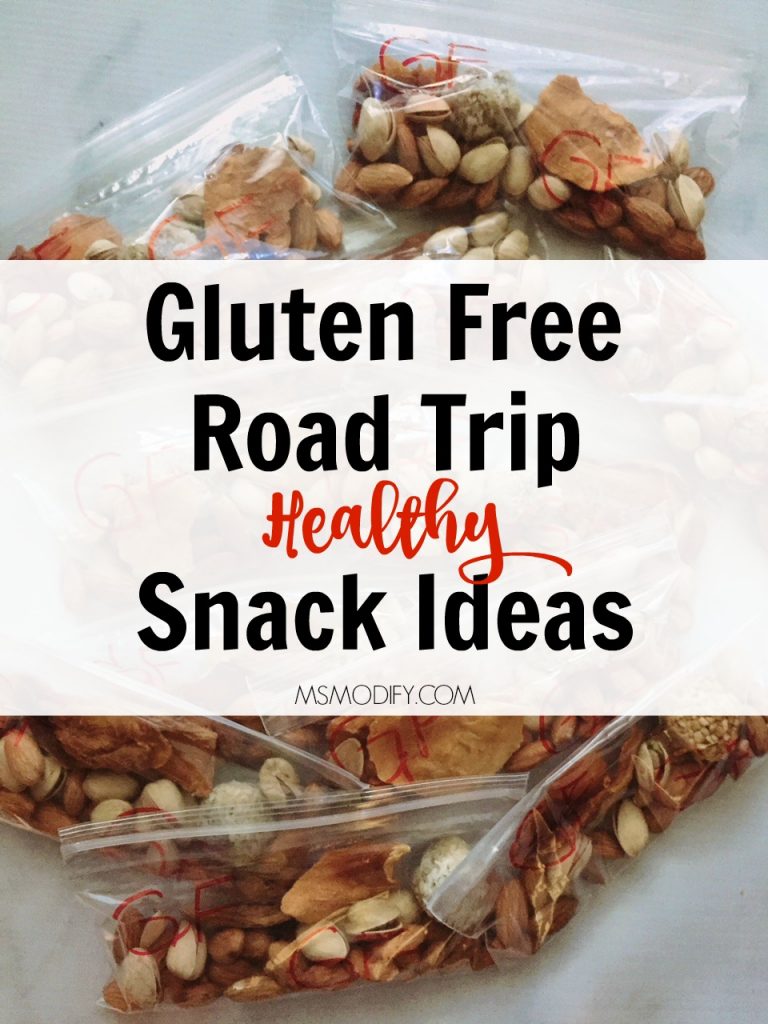 I think this is a given when traveling, especially when you have dietary restrictions! I did a post on my road trip travel snacks that you should check out! Depending on the length and location of my trip, determines how much I pack with me because when possible, I always go shopping at a local grocery store when traveling.
Lastly, if you're traveling this summer (or anytime!) and you're on a gluten free diet, be sure to get a copy of my Gluten Free Travel Guide! With this guide you can enjoy having fun on vacation and not let your gluten free diet stress you out! This is a complete travel guide to help you plan ahead and avoid getting sick.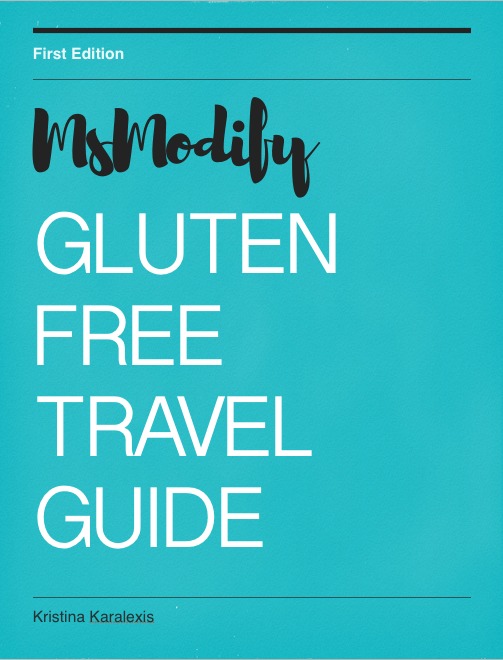 Basic Travel Tips

Road Trip Tips

How to Stay at Someone's House

Airport and Airline Travel Tips

How to take a Cruise
Be sure to grab yours here!
Now, I want to hear from you! What's something you always take with you when traveling regardless of where you go??!
*This post contains affiliate links. You can read more about that here.