This post is all about my recent family vacation to Maui, Hawaii! I'm sharing all the details on where we stayed and what we ate. As you know, traveling with celiac disease can be challenging… but totally doable! It's all about planning and preparing ahead of time, and Maui is no different. I have to warn you I have lots of pictures, so grab a cup of coffee and enjoy!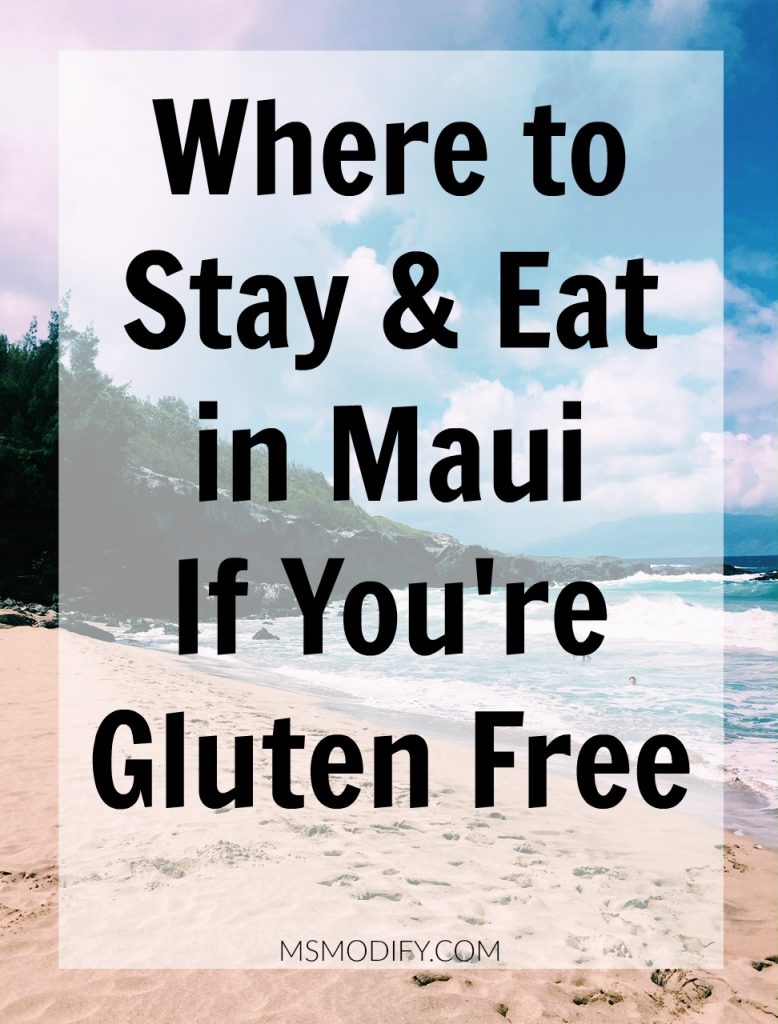 This trip was a family vacation that my mom had planned for a while for my parents, my brother/ his girlfriend and Erik and I. Unfortunately, at the last minute my brother and his girlfriend couldn't come due to work obligations, but we (my parents. Erik and I) still went!
Before we even booked a hotel, I researched gluten free restaurants on the island and can you believe there is only ONE! Well, technically there are two dedicated gluten free facilities, but one is a bakery. Even though I heard from others that some places took gluten free serious, I really didn't want to take a chance of getting sick (especially since I've been dealing with some health issues- I'll share about this another time). So, that's when we decided to stay somewhere with a kitchen. This is the first time I've traveled and had a full kitchen (besides when staying at someone's house) and let me tell you… it was a lifesaver! A MUST!
Hotel
When I typically think of places with kitchens in Hawaii, I think of renting condos but Honua Kai is an actual resort with studios, 2 bedrooms, and 3 bedroom villas with full kitchens! I love how this hotel had the feel of a condo but all of the amenities of a resort. I highly recommend it!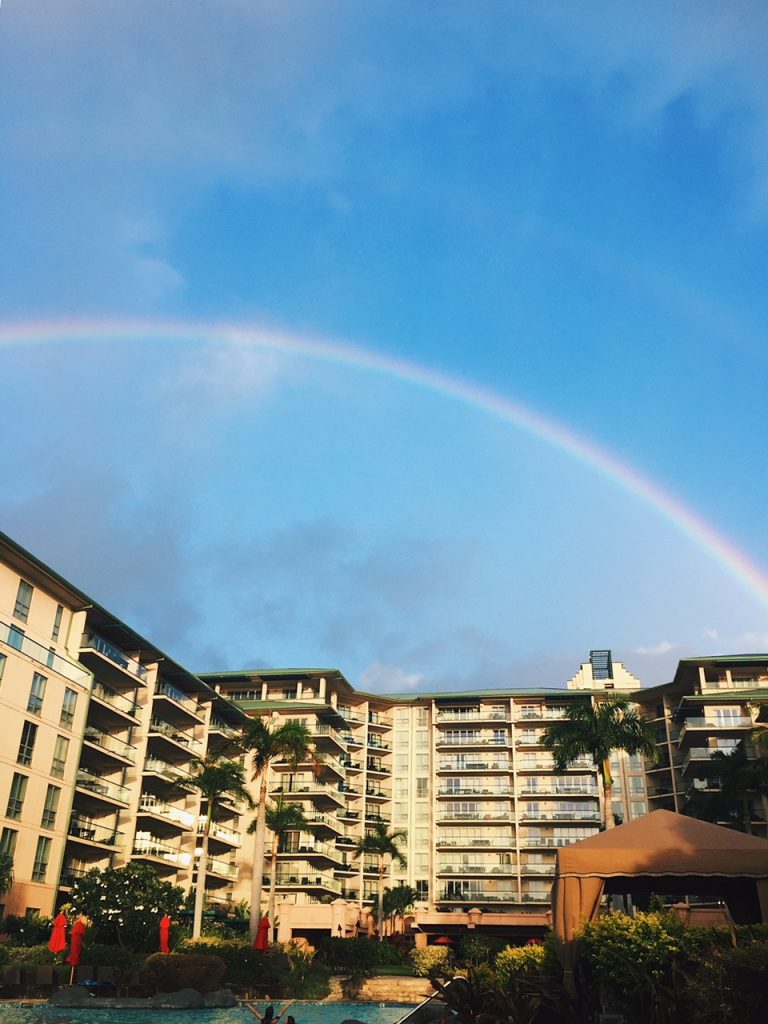 We literally saw at least one rainbow a day!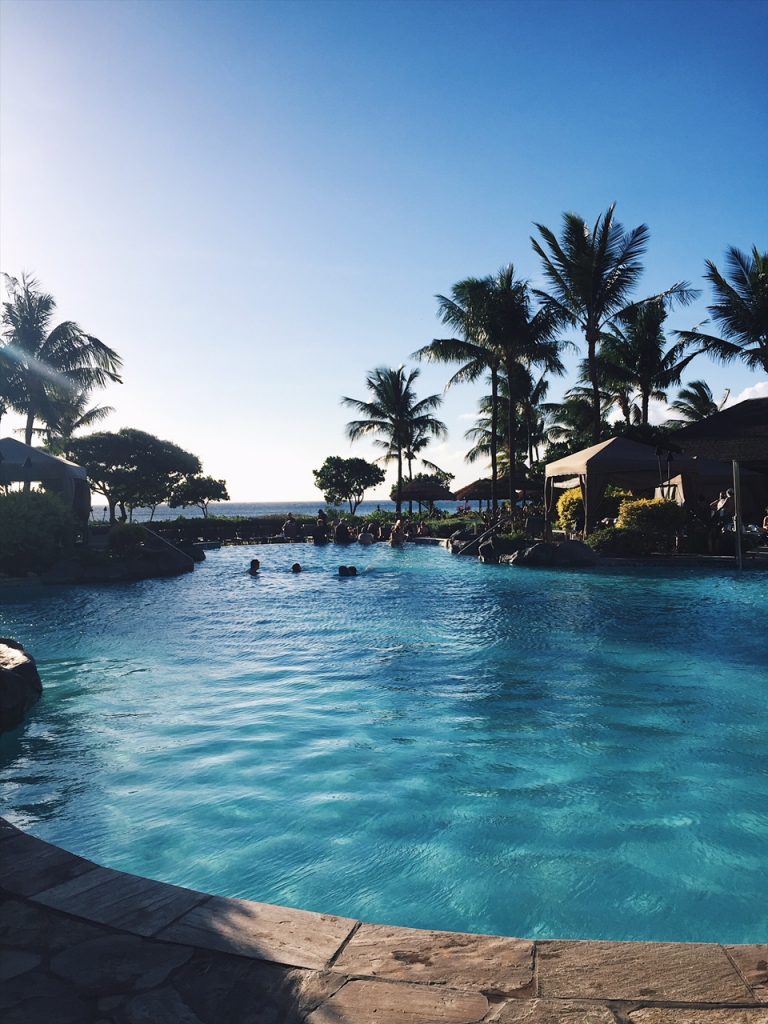 The resort had direct beach access and also a boardwalk that went past other resorts. We would wake up each morning and go for a 2-mile walk down the beach (Ka'anapali)  in front of our hotel.
Our view one morning!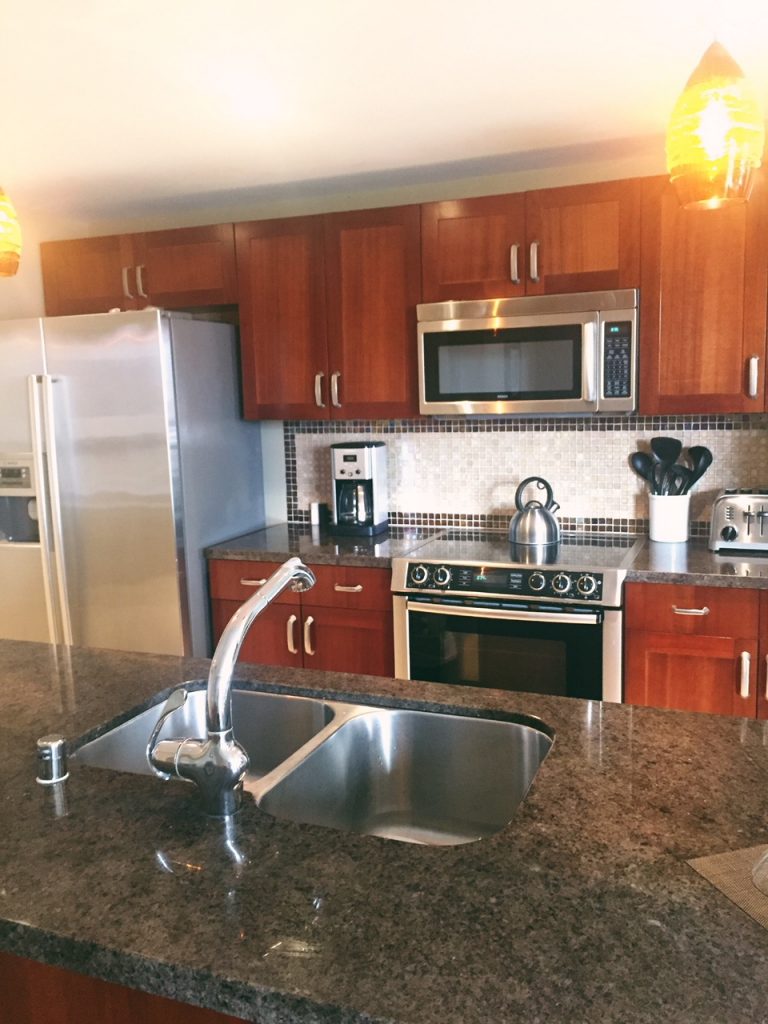 The kitchen in our room!
Food
Homecooked Meals
Right across the street from the airport there is a Costco, Target, and Walmart. As soon as we got our rental car we headed straight to Costco to stock up on food for the week. We also went to Walmart and bought a new (cheap) pan since I didn't know if the resort had non-stick (and gluten stays on those) pans, spatula, and wooden spoons. All of that came out to less than $20 and really gave me peace of mind. There is also a grocery store right accross the street from Honua Kai Resort!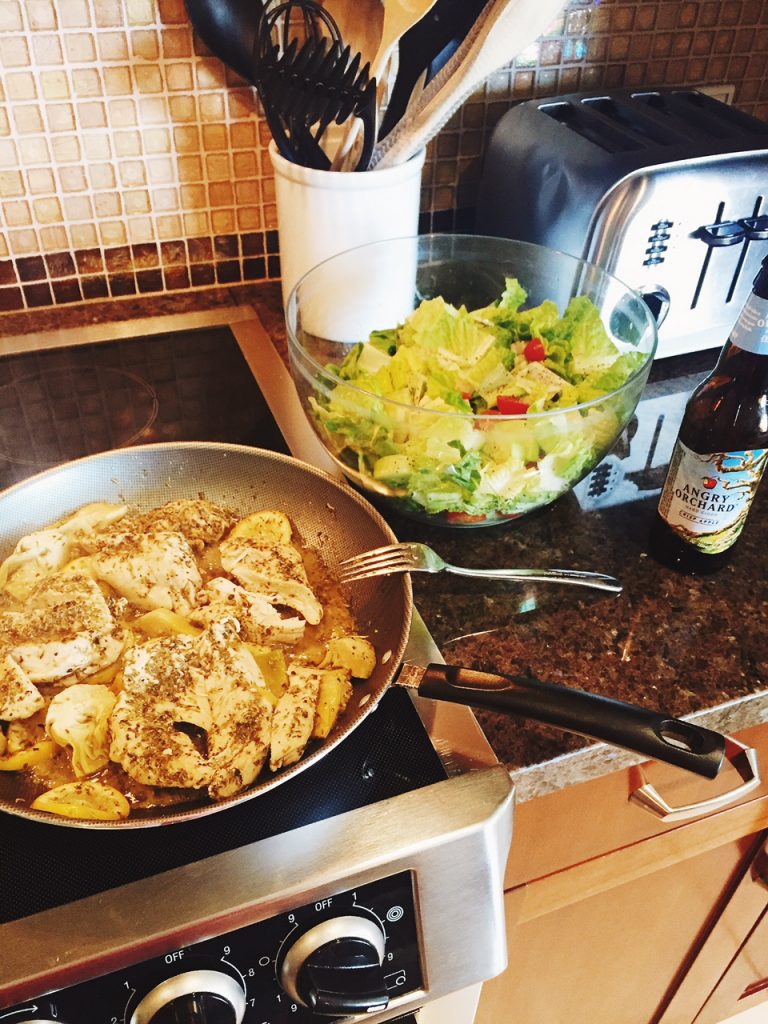 I did not use the toaster in the kitchen since I'm sure lots of gluten was in it! I also only used the wooden spoons and spatula we bought.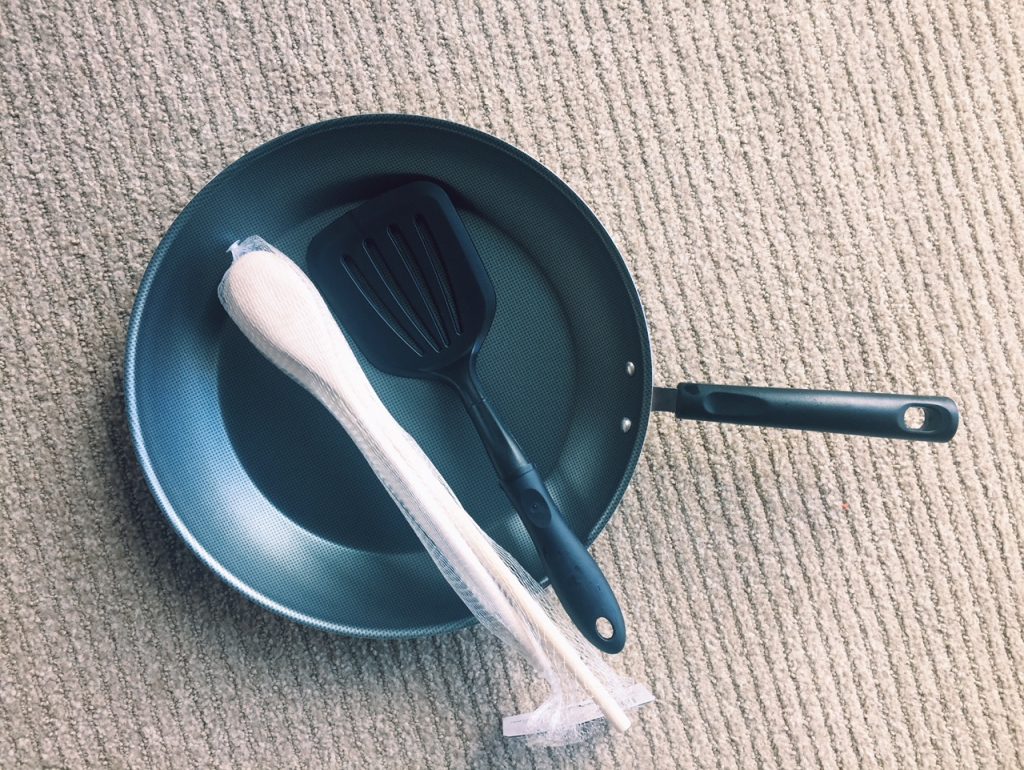 Here are a few things we made: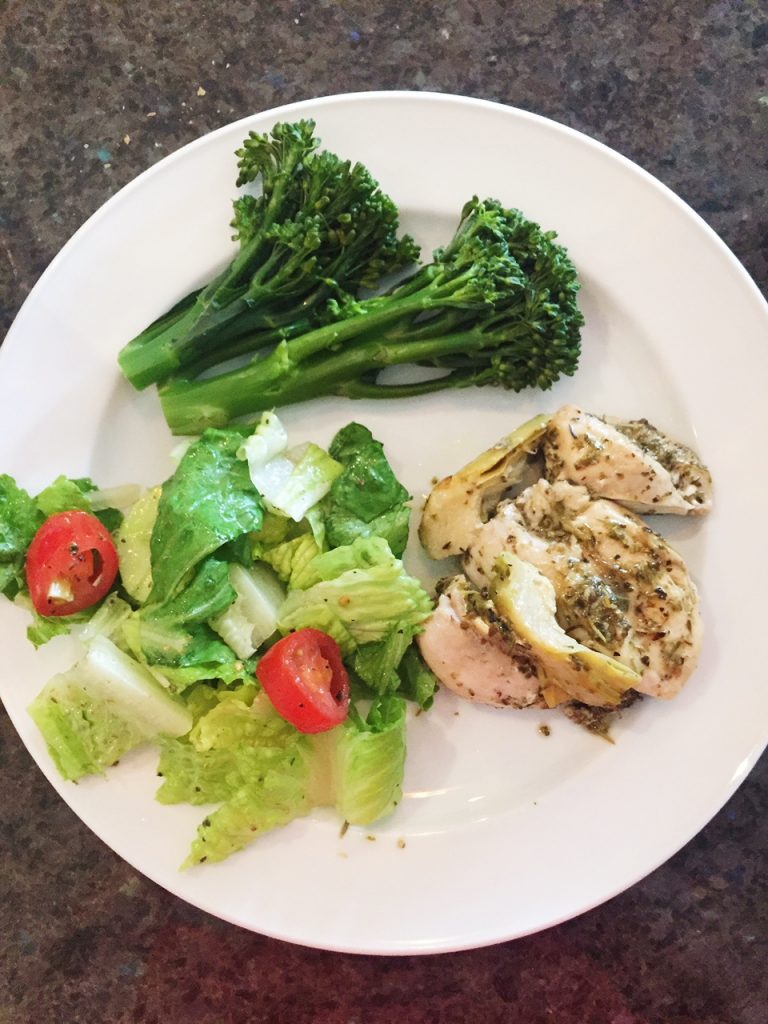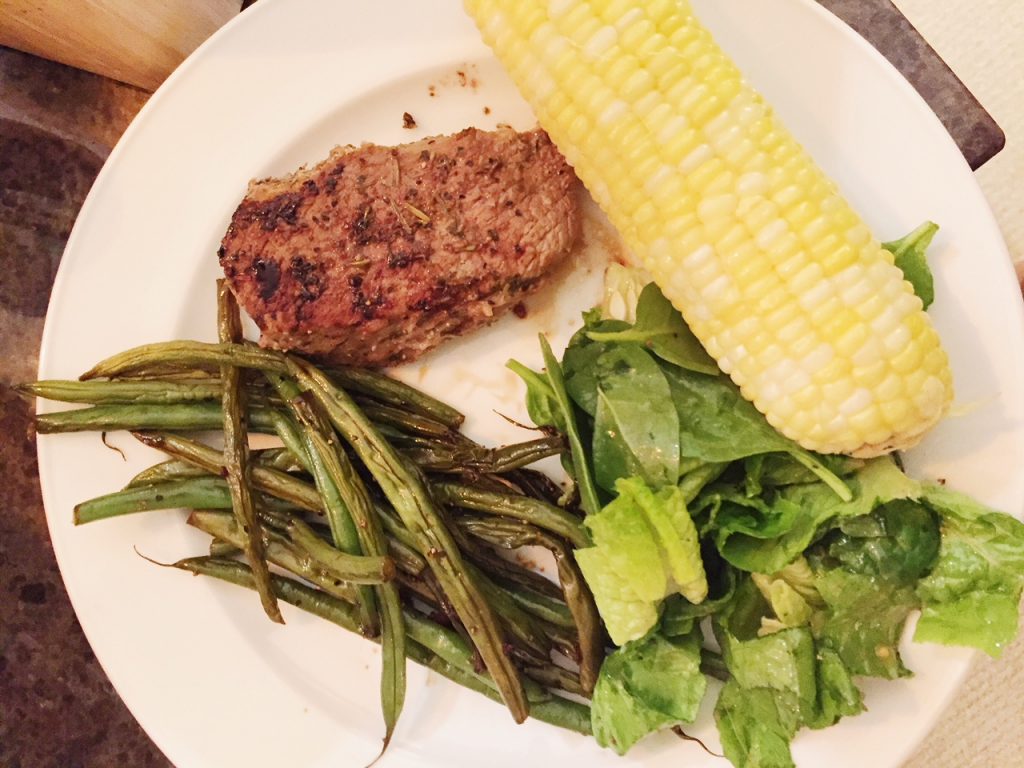 We ate breakfast and dinner in our room every day (besides two times) and we would pack lunch with us each day to take to the beach or pool.
I heard so much about having to try Hawaiian shave ice before we went, so I researched if any were gluten free. All of Ululani's fruit flavor syrups are gluten free… and made with 100% pure cane sugar and fruit juices.  It was SO good! We went multiple times while on our trip!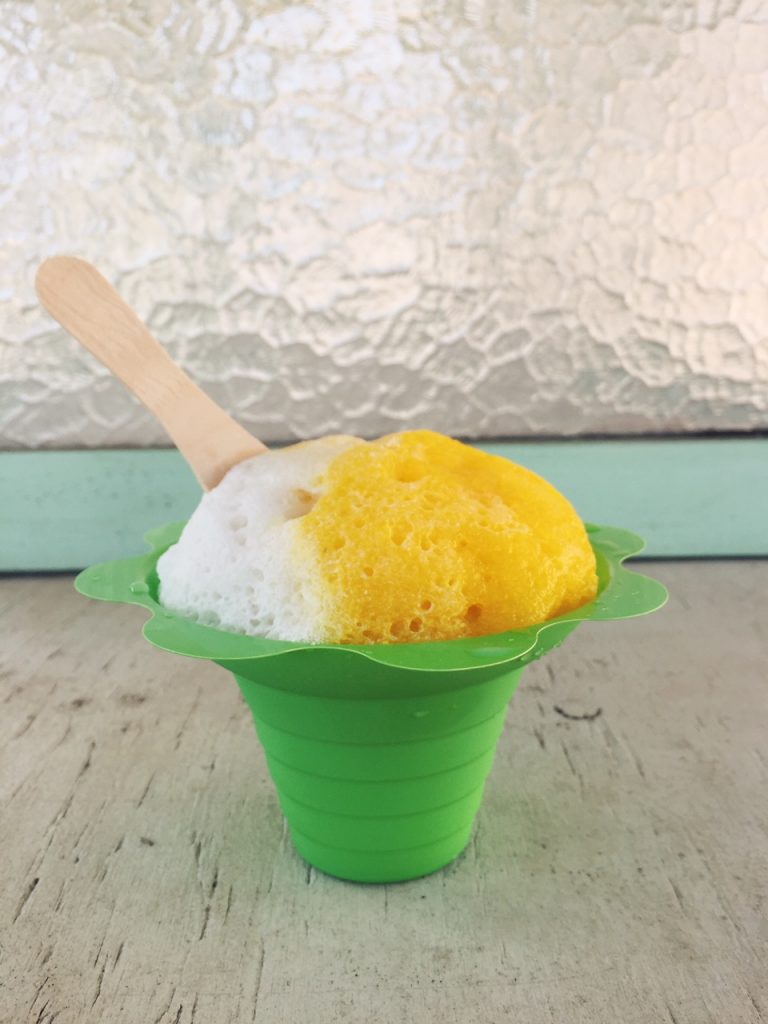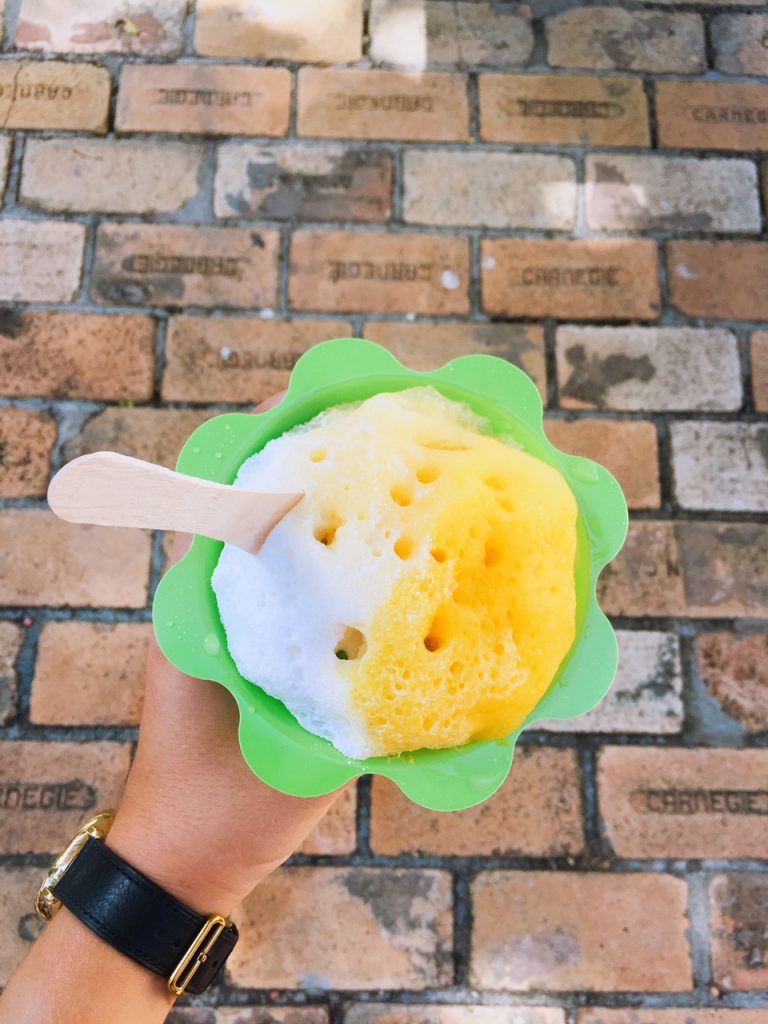 Maui Sugar Shop is a really cute dedicated gluten free bakery right off the main street in Lahaina.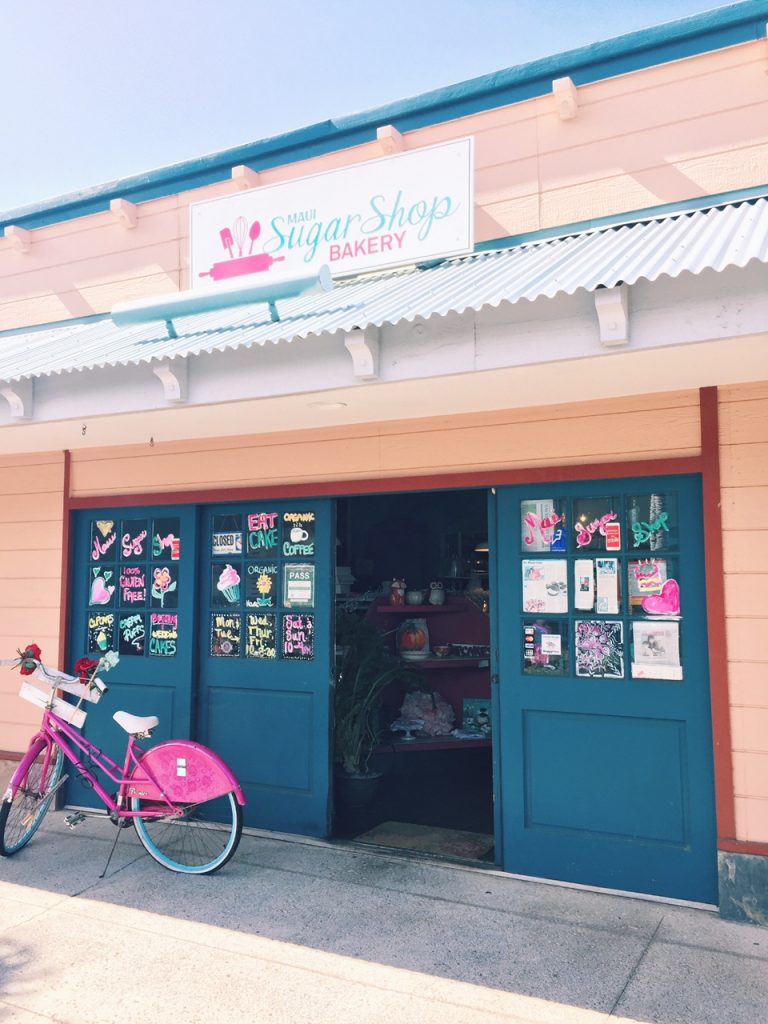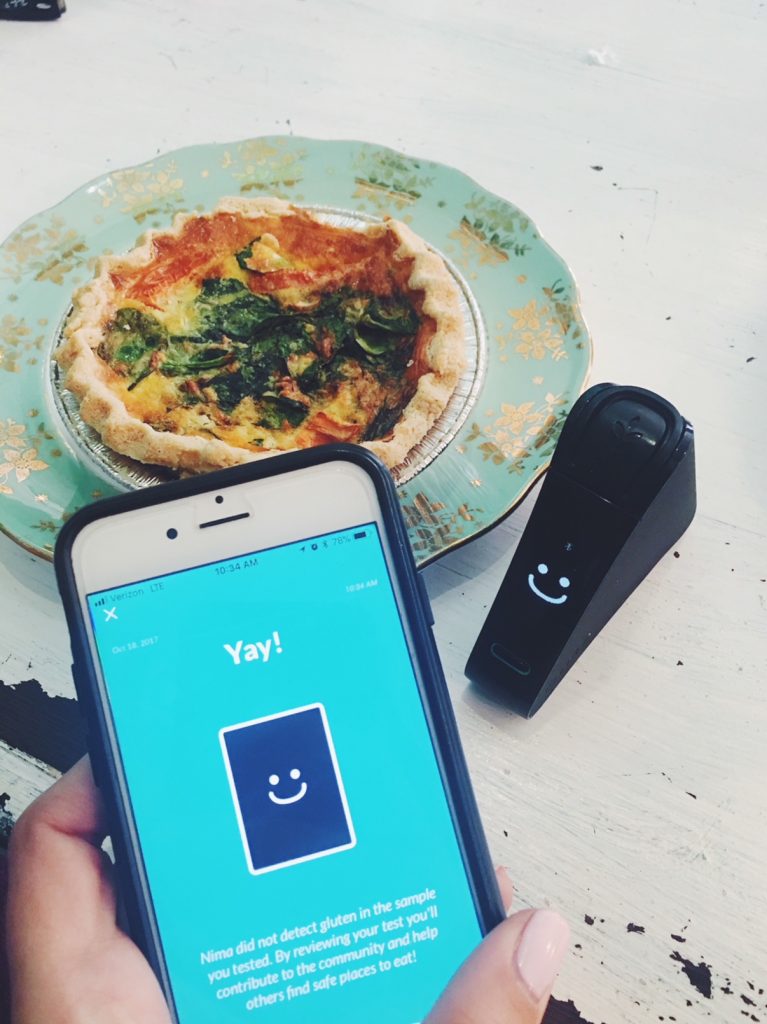 I got the veggie quiche and tested it with my Nima Sensor… and YES, it was gluten free!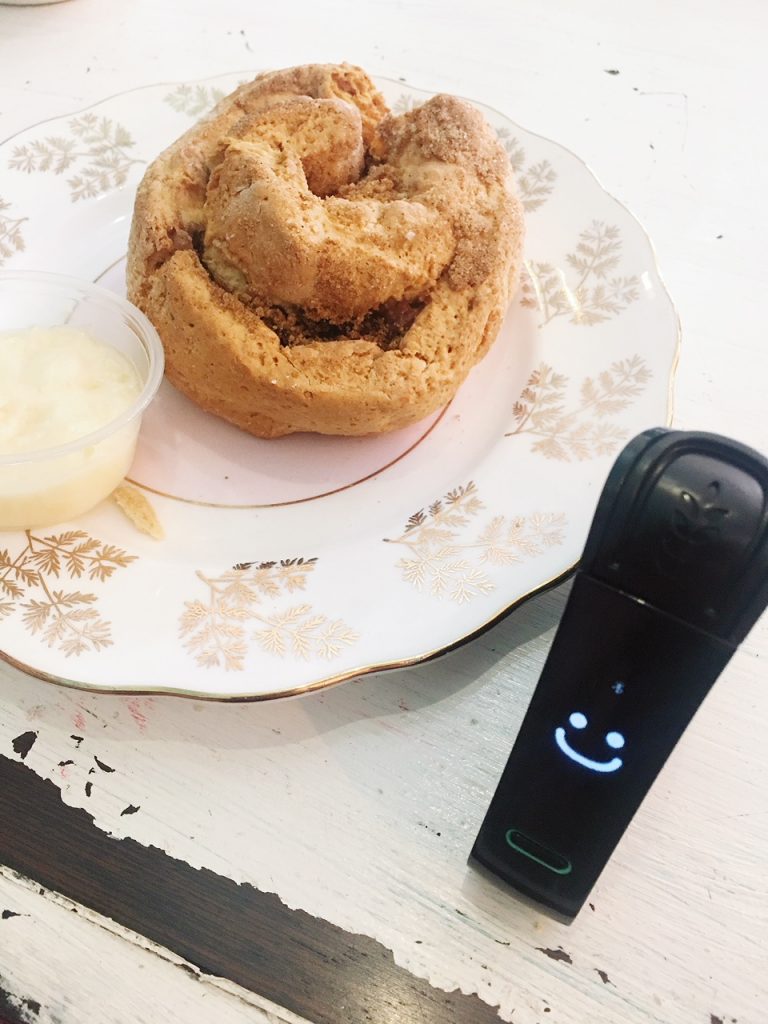 The cinnamon roll passed the Nima test too!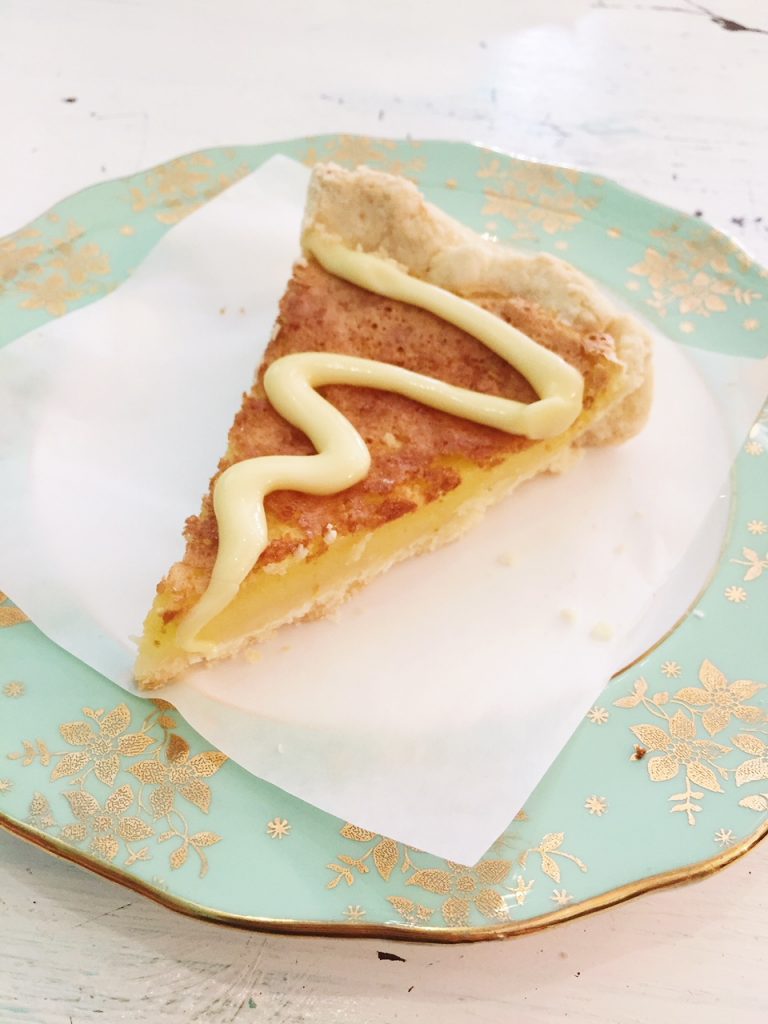 Lemon bar with passion fruit glaze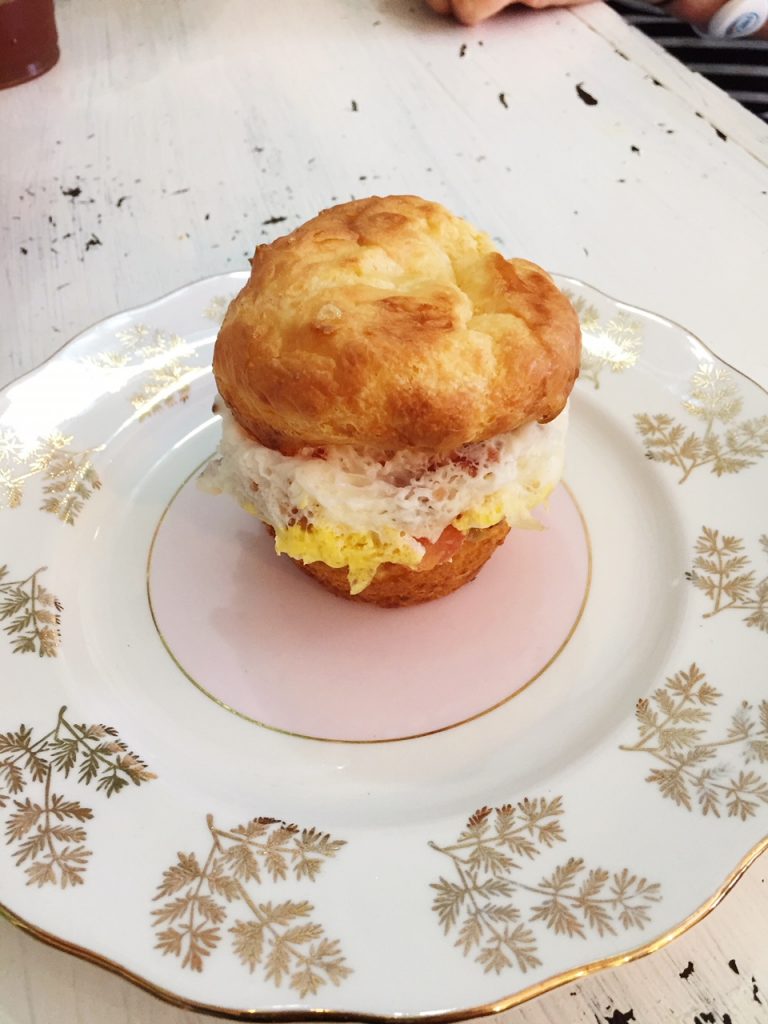 Breakfast sandwich.
Overall, I enjoyed Maui Sugar Shop. The flavor and texture of everything was great, however, the portions were really small for the price. Erik and my dad both got the breakfast sandwich and they were still really hungry when we left. It was the size of a small muffin with probably one egg in it!
This is a place that many people recommended to me on social media when I asked about eating out in Maui. In fact, Maui Brick Oven was recently featured on Diners, Drive-Ins and Dives!
Here Guy is on their wall!
We all ordered different things and I tried a little bit of everyone's meal!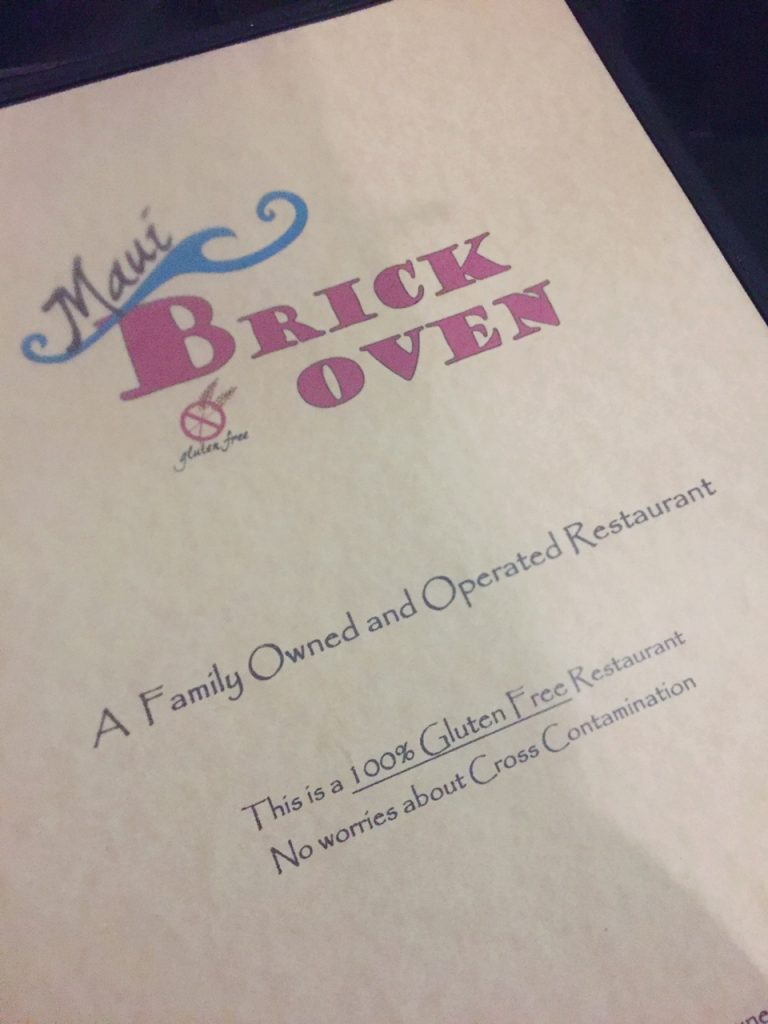 I love seeing those words!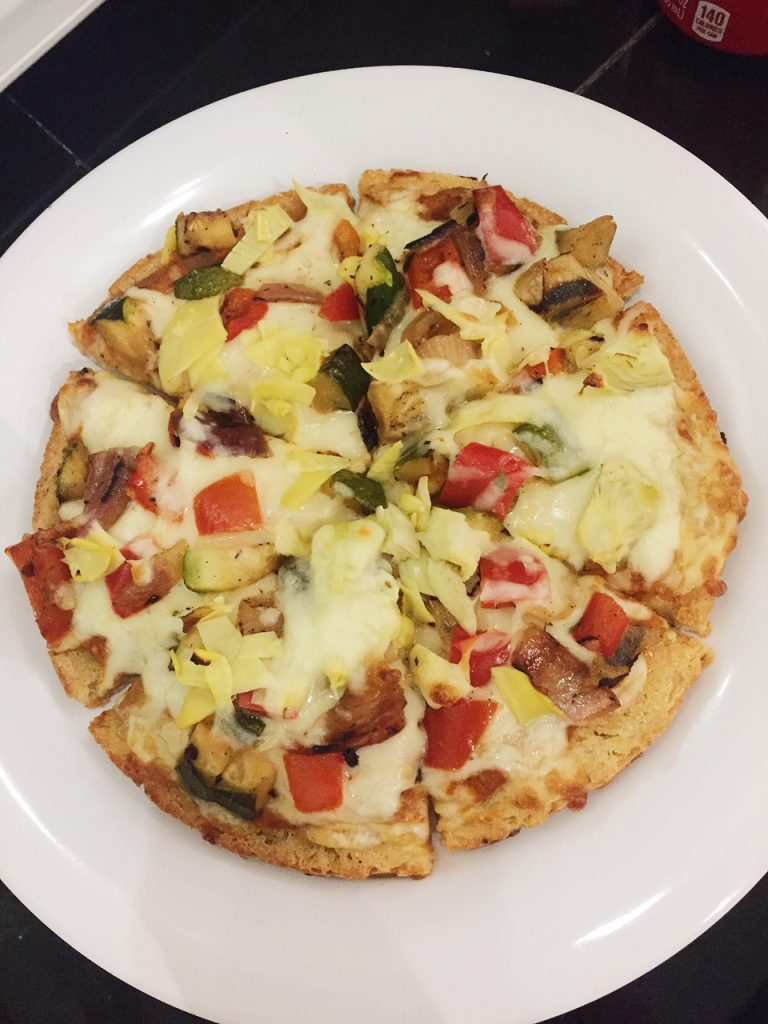 Apparently they're known for their pizza and yes, it was good!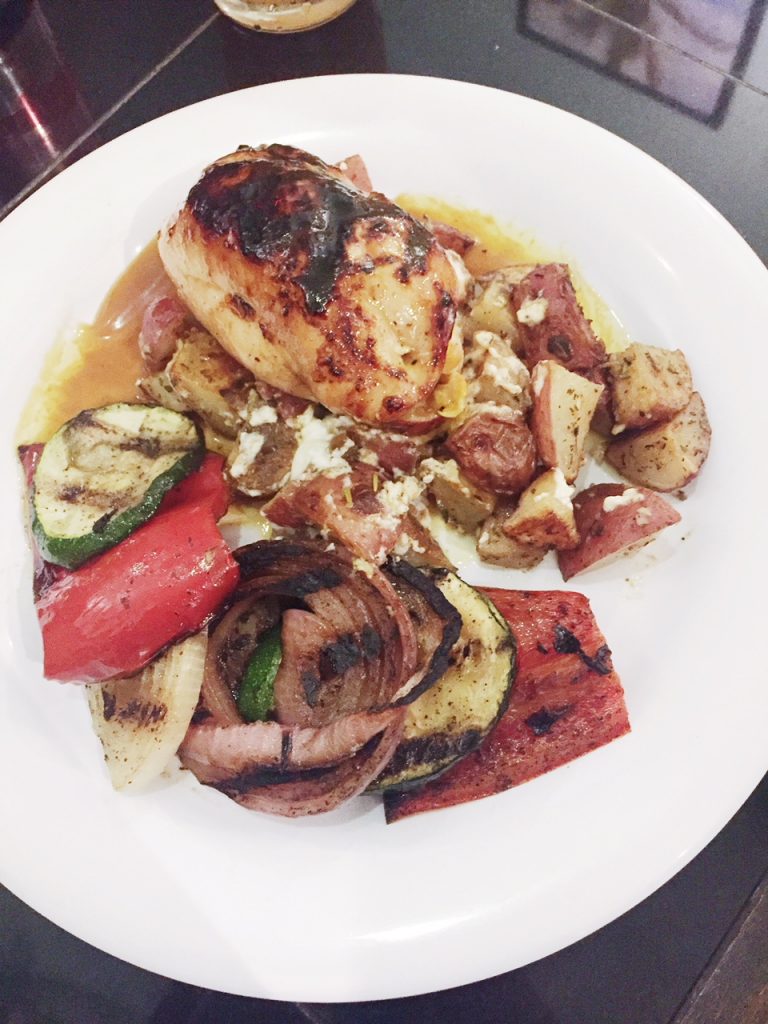 Erik ordered the Chicken Breast stuffed with Mango & Goat Cheese and it was delicious! In my opion that was the best thing I tried!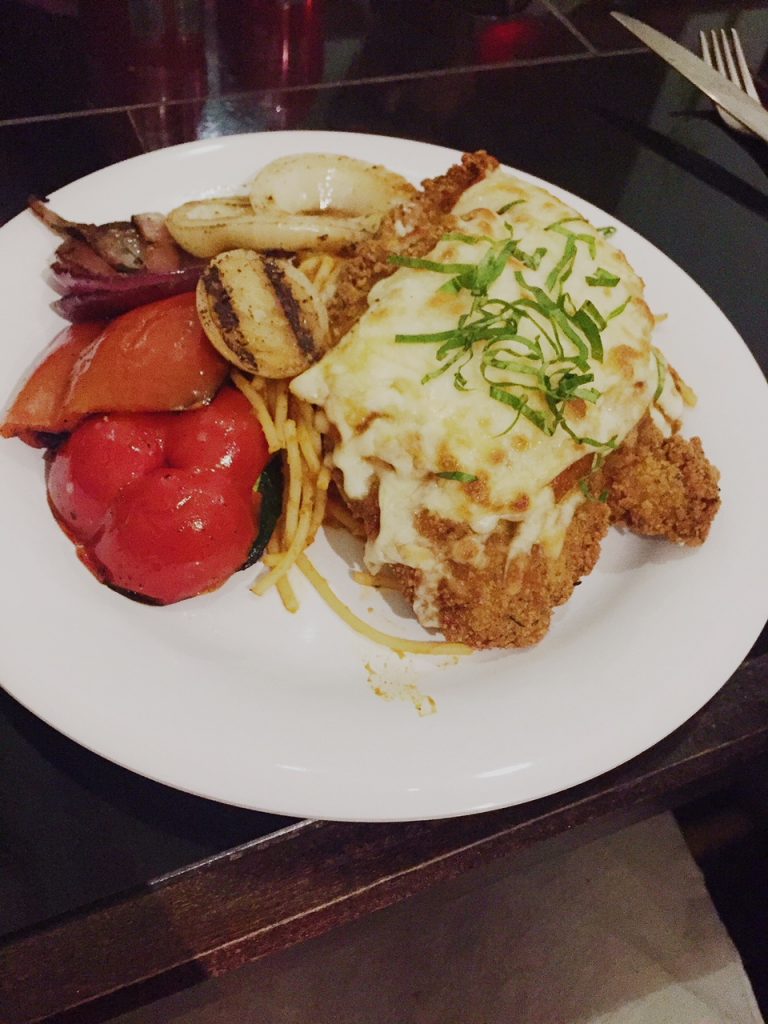 I order the Chicken Parmesan and enjoyed it.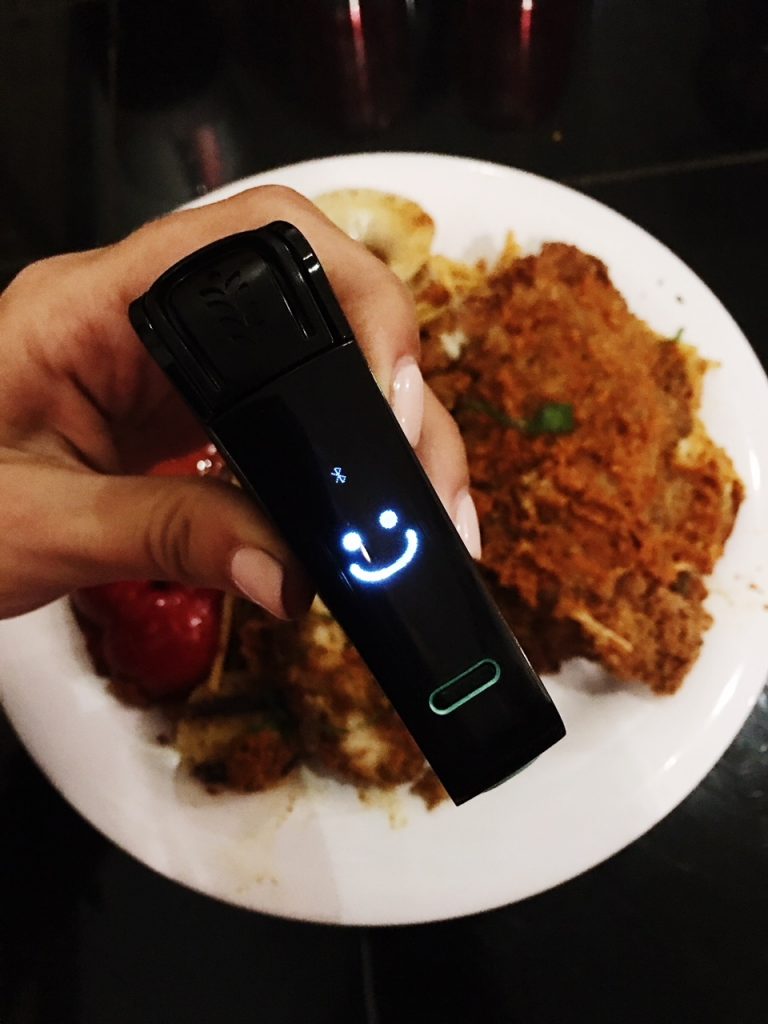 I tested my meal with the Nima and it passed! I took a small piece of chicken, cheese, and spaghetti and rubbed it all over my plate. I limit the amount of dairy I eat, so I took off all the cheese before I ate it (that's why it's not in the pic!).
My mom and Erik love cheesecake and our server recommended this raspberry cheesecake with a macadnia nut crust, so we had to try it! Since I don't really eat much dairy I only took one bite but it was delicious!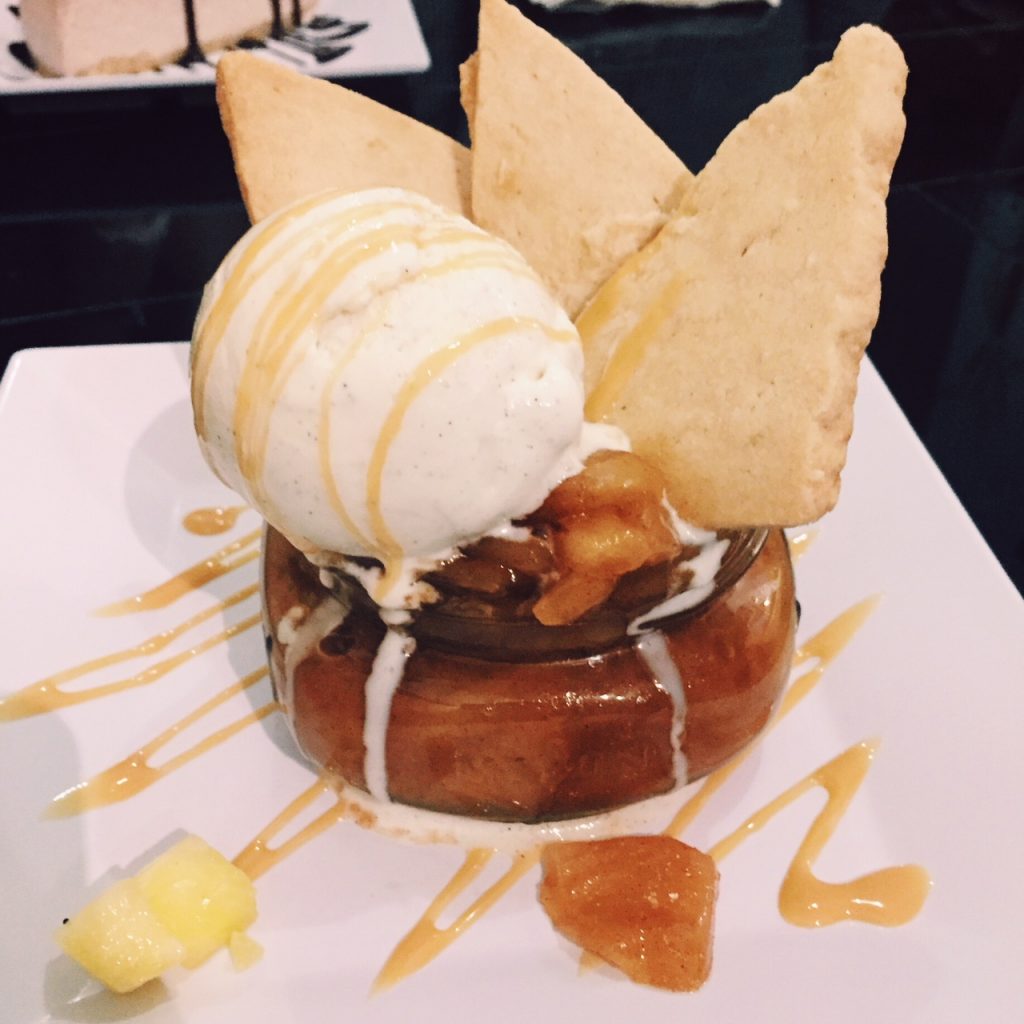 We also ordered the Apple Pie filling topped with Vanilla Bean Ice Cream and Caramel Sauce. Served with Homemade Shortbread Cookies. I didn't eat the ice cream, but let me tell you… the rest was incredible!
Overall, we really enjoyed Maui Brick Oven. Our server was incredibly personable and knowledgeable, and the food was great! I know that everything in Hawaii tends to be on the pricer side, but in all honesty, it was pricey considering how casual it was. The price was more in line with a "fine dining" establishment.
Normally when I travel I have a certain level of anxiety since I eat out for most meals and no matter how much I plan ahead… eating out is always a risk when you have celiac. This trip was SO different since we had a kitchen and cooked/packed meals with us! I highly recommend if you're in Maui you get a condo or hotel with a full kitchen!
Be sure to get a copy of my detailed Gluten Free Travel Guide where I provide you:
Basic Travel Tips
Road Trip Tips
How to Stay at Someone's House
Airport and Airline Travel Tips
How to take a Cruise
Questions:
Have you been to Maui? What was your experience regarding food?
When you travel, do you try to stay somewhere with a kitchen?