This Sweet & Spicy Salmon is the perfect pan-cooked fish topped with sweet mango salsa that is ready in less than 20 minutes!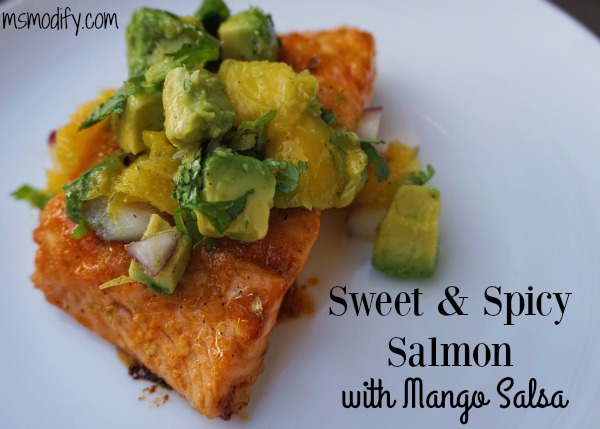 This is my go-to recipe for making salmon in our house. I decided to mix it up a little and topped it with a homemade mango salsa. It's the perfect combination of sweet with a kick of spicy to it.
If you're not big fish eaters, this would also be great with chicken! Feel free to adjust the Sriracha and honey measurements as needed based on your liking of sweet vs. spicy!
Ingredients:
Salmon:
4 salmon fillets
salt & pepper, to taste
1 lime, zest and juice of
1 Tbsp Sriracha sauce
1 Tbsp honey
Mango Salsa:
2 mangoes, peeled and diced
1 Avocado, diced
1/3 cup red onion, chopped
3 Tbsp cilantro
1/4 tsp salt
Instructions:
Combine mangoes, avocado, onion, cilantro and salt into a bowl and set aside.
Sprinkle salmon with salt, pepper and lime zest. In a small bowl combine lime juice, Sriracha sauce and honey. Brush mixture on top of fish.
Heat oil in a large nonstick skillet over medium-high heat; cook salmon until cooked through, about 5 minutes per side.
Serve with salsa.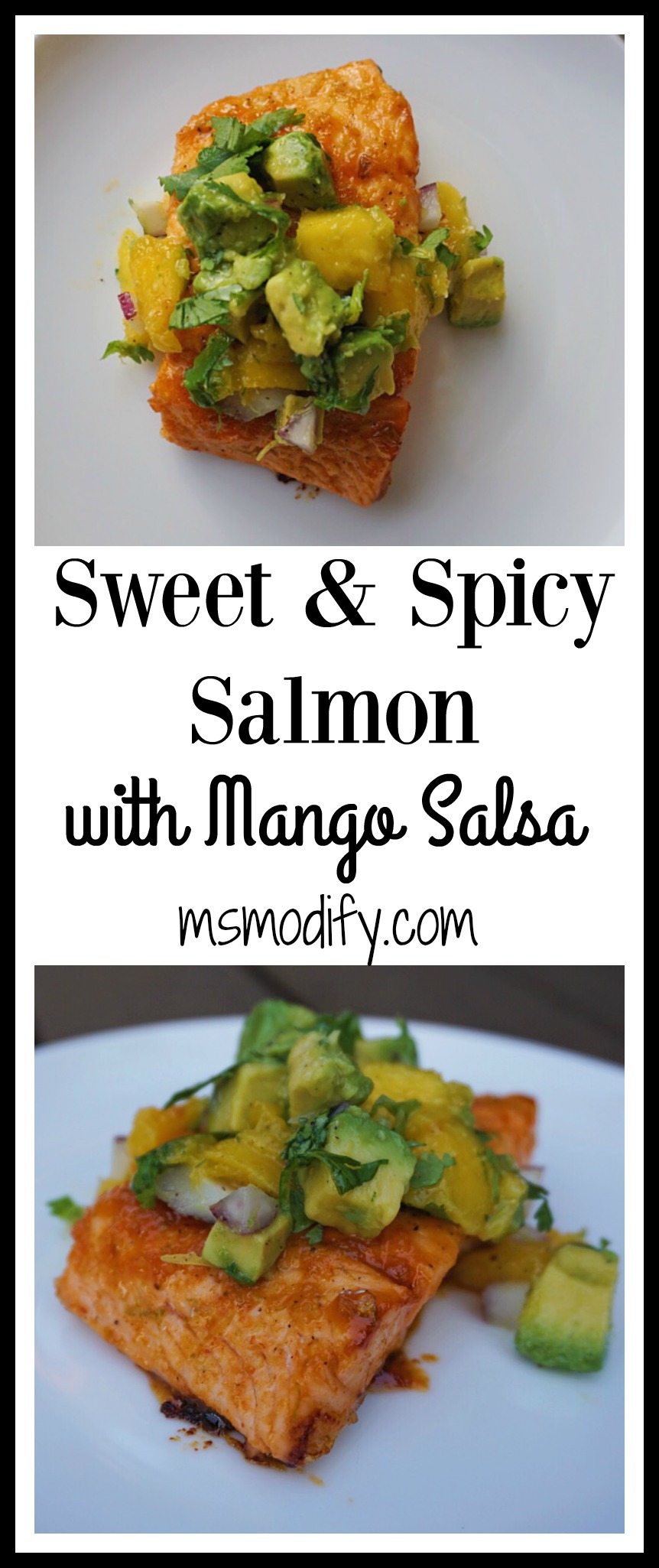 Enjoy!