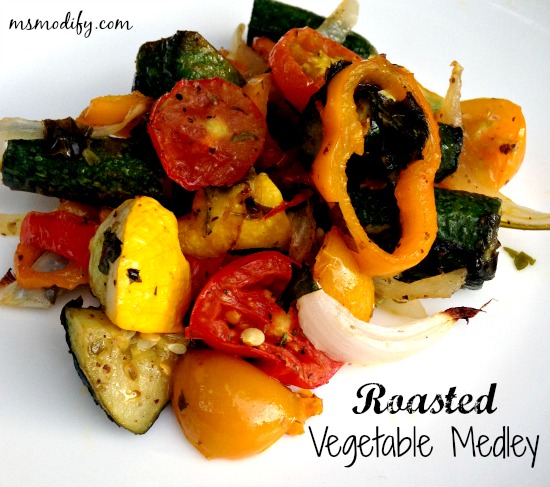 I love vegetables and can't understand why people don't! Well, actually I think I know why… they don't know how to cook them right! I remember as a kid I went to a friend's house for dinner and boiled peas were served. Yuck! I didn't like vegetables either that night. With the right herbs/seasoning and cooking them in other ways than boiling, most people will love (or tolerate) vegetables!
Baking them is one of my favorite ways. You tend to use less oil then frying or using a wok and they retain more nutrients and don't get soggy like boiling does. I promise, this will be your new favorite way!
(Serves 4-6)
Ingredients:
2 lbs mixed squash and zucchini medley; cut in pieces (I used the baby mix squash bag from Costco)
1 cup cherry tomatoes; cut
1 small white onion; thinly sliced
4 mini sweet peppers; cut into rings
½ tsp salt
1 tsp oregano
½ tsp ground black pepper
½ a bunch of Italian parsley; chopped
About 10 fresh mint leaves; chopped
4 Tbsp olive oil
2 garlic cloves; finely chopped
 Instructions:
Preheat oven to 425 degrees.
Place all ingredients into a bowl. Mix with olive oil and spread evenly onto baking pan lined with parchment paper. Place into oven and bake for 40 minutes, or until brown on the edges and tender in the center. Remove from oven and serve hot.
You can modify by: adding cayenne pepper for a kick or feta cheese for a Greek twist 🙂
 Enjoy!