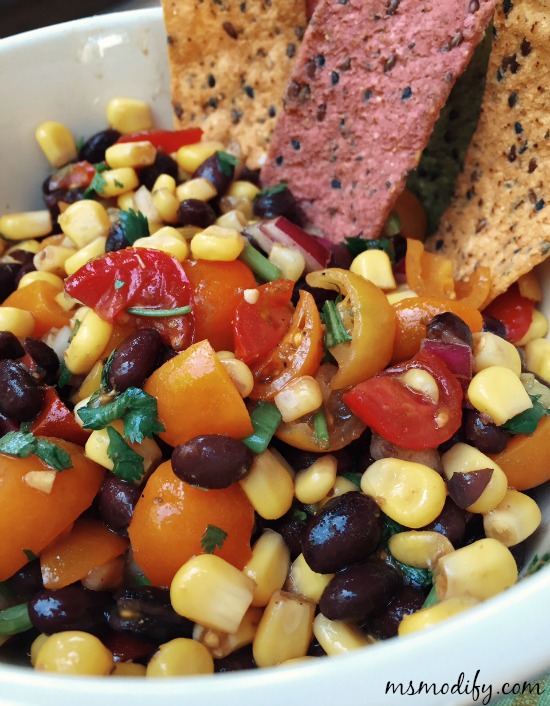 This black bean and corn dip has been a staple at every bbq at my house for years! It is seriously so simple to make and always a huge hit!
I always double my recipe (or even more) so that I have leftovers! In addition to eating this as a dip with chips, I also love to put some on top of my chicken/fish and in omelets for breakfast!
I hope this becomes a staple in your house this summer!
Ingredients:
1 (15 oz can) black beans, drained and rinsed
1 (15 oz can) corn, drained and rinsed
1 cup cherry tomatoes, cut in half
½ red onion, diced
¼ cup fresh cilantro, chopped
2 tsp garlic powder
2 tsp oregano
salt & pepper, to taste
1 Tbsp olive oil
¼ cup balsamic vinegar
Instructions:
Place all ingredients into bowl and toss. Refrigerate until ready to serve. Serve with chips.
Enjoy!