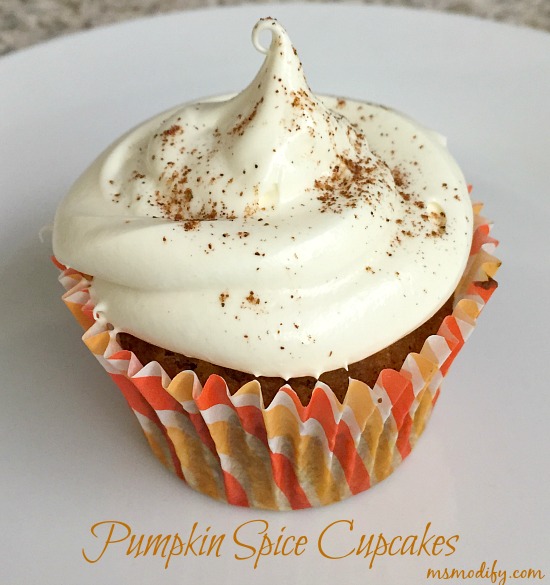 Recently I was asked to bring a dessert to a party. Cupcakes are always a good thing to bring to parties because they don't require plates or utensils. Since it's fall and I love pumpkin, I decided to make pumpkin cupcakes.
Let me tell you, they were a big hit! To top it off, no one knew they were gluten free! I love when that happens!
Ingredients:
For Cupcakes:
1 box Betty Crocker Gluten Free yellow cake mix
1 can (15 oz.) pure pumpkin (Libby's is gf)
3 eggs
½ cup vegetable oil ( I use olive oil)
1 tbsp. pumpkin pie spice
1 ½ tsp. cinnamon
2 ½ tsp vanilla extract
For Frosting:
1 container Betty Crocker cream cheese frosting
¼ cup pure maple syrup
Instructions:
Preheat oven to 350 degrees.
Line pans with cupcake liners.
In a mixing bowl, mix cake mix, pumpkin, eggs, oil, cinnamon and vanilla extra until smooth.
Fill cupcake liners ¾ full and bake for 18-20 minutes, or until toothpick inserted in the middle comes out clean.
Allow cupcakes to cool completely before frosting.
Whisk frosting and maple syrup until evenly mixed. Frost cupcakes and sprinkle with cinnamon.
Enjoy!