This naturally sweet slow cooker applesauce has no added sugar, is made with only 4 ingredients and is the perfect healthy treat for the entire family!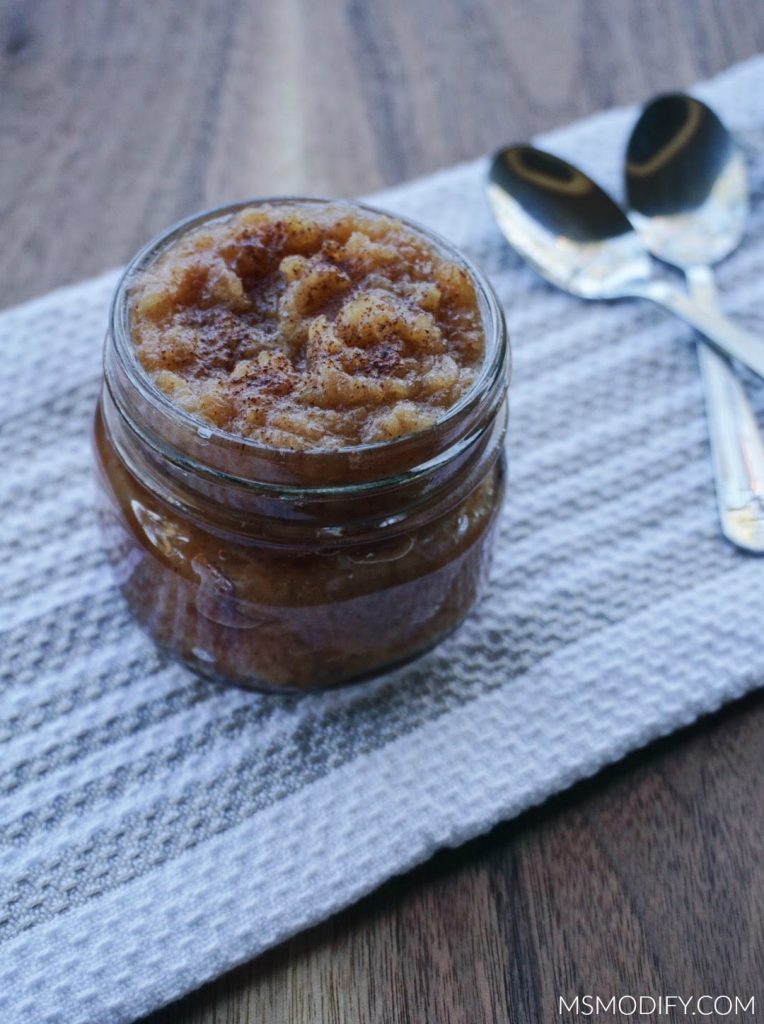 I love apples all year long! I don't know about you, but we buy the containers of apples from Costco and then we have so many we can't eat them fast enough before they lose their crispness. This happened to me one time and rather than tossing them out (because they were still good, just not as crisp as we like them), I decided to make applesauce.
You guys, this is seriously SO easy and delicious! I will never buy store bought applesauce again. An added bonus is that while your apples are cooking, your entire house smells amazing!
I bought mini jam jars and stored all the applesauce in them. We enjoyed this (naturally) sweet treat all week!
Ingredients:
12 apples

1 Tbsp lemon juice

1 tsp cinnamon

½ cup water
Instructions:
Peel, core and cut apples into pieces (I cut them in fourths).

Place apples in slow cooker.

Add lemon juice and cinnamon. Stir so evenly coated.

Add in water.

Cover with lid and cook on high 3-4 hours (or until apples are very soft).

Using a potato masher or immersion blender, mash/blend to your desired consistency.

Store remaining applesauce in a sealed container in the refrigerator.

Enjoy!