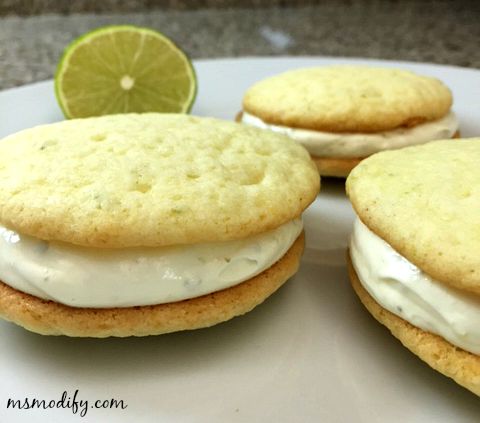 Key Lime anything is Erik's favorite, so needless to say these were a huge hit with him! Very few ingredients are needed and they are so simple to make. I hope you love them!
Ingredients:
1 box Betty Crocker gluten free sugar cookie mix
1 stick butter
1 Tbsp water 1 tsp gf vanilla
1 egg
1 key lime, zest and juice of
Frosting:
Betty Crocker cream cheese frosting
1 key lime, zest and juice of
Instructions:
Preheat oven to 325 degrees. In a bowl, mix together cookie mix, soften butter, water, vanilla, egg, zest and juice of one lime.
Drop dough (rounded teaspoons) 2 inches apart on parchment paper covered cookie sheets.
Bake 9-11 mins or until edges are slightly golden. Remove from cookie sheets to cooling rack. Cool completely.
In a medium bowl, whisk together frosting, lime zest and juice.
For each cookie sandwich, spread 1 tablespoon of frosting on bottom of one cookie; top with second cookie.
Enjoy!