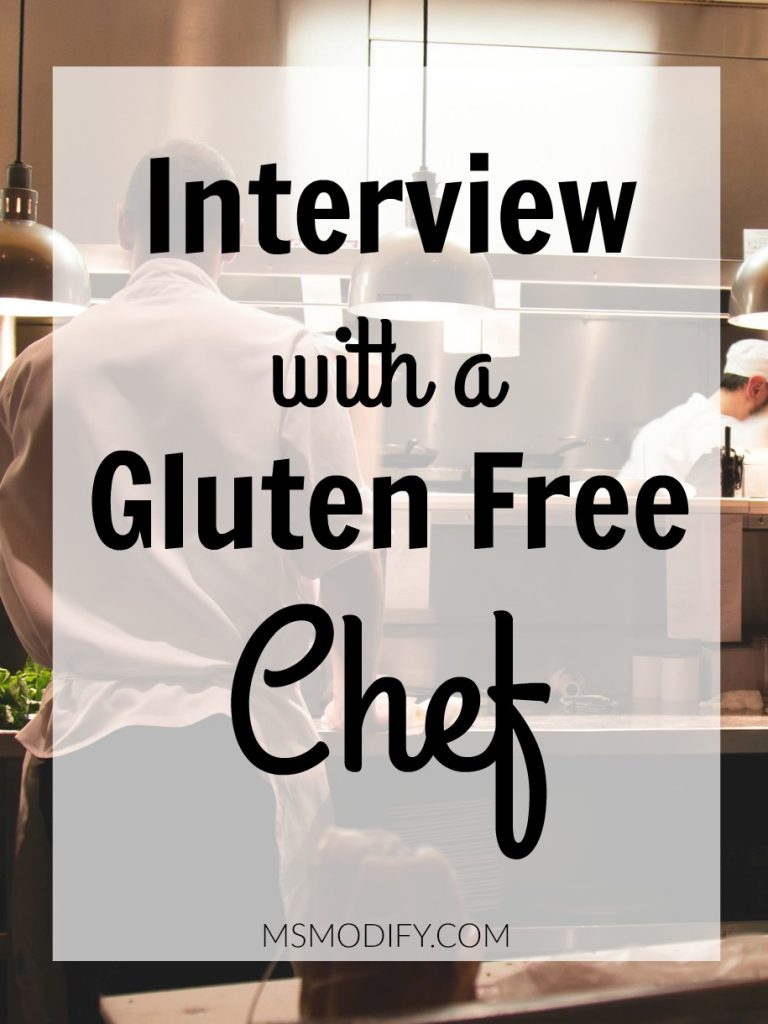 Eating out is hard when you're gluten free due to celiac or gluten intolerance. End of story. It's one thing for a restaurant to offer a gluten free menu, and it's another thing for them to truly understand the severity of gluten cross-contamination. No matter how much they reassure you that they understand cross-contamination and take precautions, really there is always a risk of gluten exposure unless the kitchen is 100% gluten free.
100% gluten free restaurants are hard to come by, and most often they're a bakery or a place to grab a quick bite (which we still love!). Needless to say I was ecstatic to discover a restaurant opened up near my house that's 100% gluten free and fine dining! Not only is Oceans & Earth a dedicated gluten free kitchen, but they also have a farm and grow almost everything on their menu!
I had the pleasure of interviewing the owner and chef, Adam Navidi, where he provided me with so much insight on how he decided to open a dedicated gluten free restaurant and what goes into running it!
Give us a little bit of background info about yourself and your restaurant.
I'm never great talking about myself and at the end of the day it takes a team to make O&E happen! I don't know of any other restaurant that is doing what we are, growing and producing a majority of our menu items! From our local aquaponic farm to gluten free bakery and dedicated gluten free upscale restaurant, it's super labor intensive, a bit crazy but we love what we do, making people happy and healthy!
When did you first become aware of the need for gluten free options?
I've had a private catering company since 1998 where we cooked and done events for lots of elite clientele, from presidents to celebrities, many of which had different health issues and strict diets! In early 2000 several of our catering clients had gluten issues so I had to research and familiarize myself with cooking 100% gluten free! It seemed like everything had gluten in it, so we started by working and serving lots of fresh items like produce and grass feed beef on the menus! Then one of my clients begged me to do a breakfast and wanted items like pancakes and pastries so I started testing out flours and digging deeper into what items I could use and couldn't use!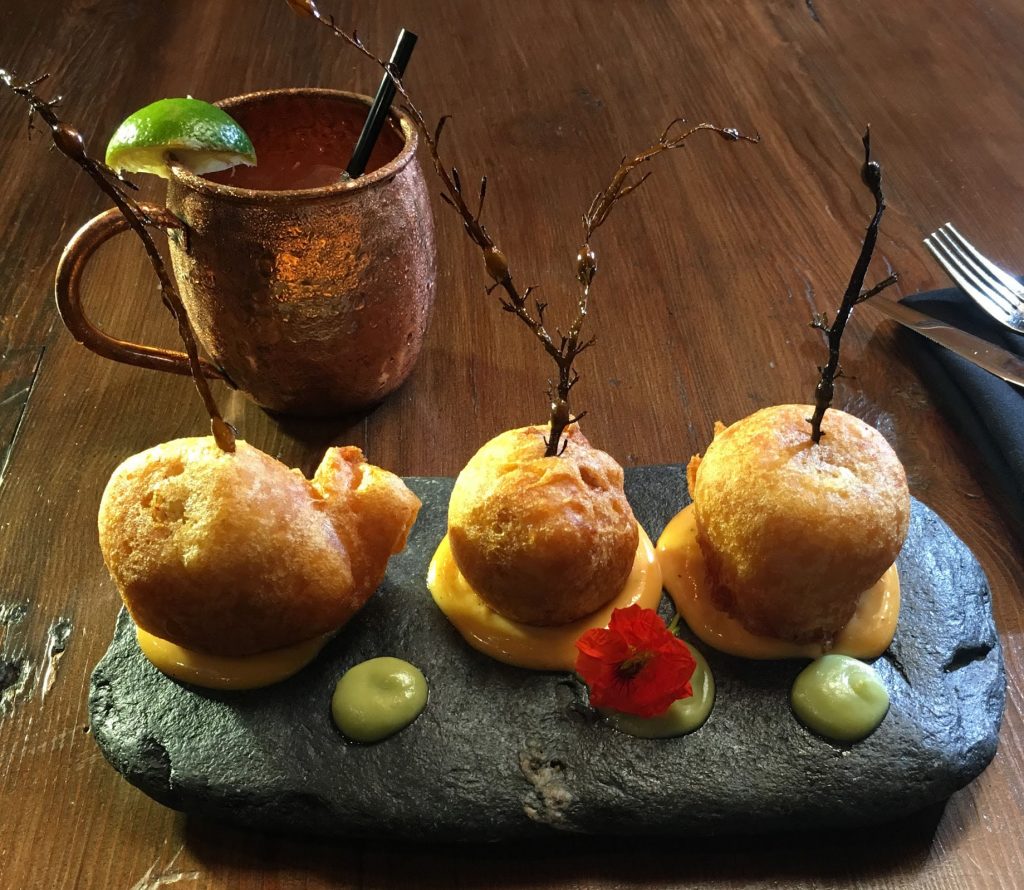 How did you become aware of celiac disease and gluten sensitivity?
From some of the catering clients above! We had 1 client that couldn't eat dairy or wheat and that really challenged me as a chef! At first, I thought he was the only person that had this rare disease I never heard of before, but they loved what I cooked and I passed their test (they didn't get sick) and they kept asking me to come back and cook/cater for them! Then I learned they weren't alone and more and more people started asking me to make them my signature breads!
What made you open a restaurant that's 100% gluten free?
Over the years I've opened several restaurants and we always tried to do what we could for those with different sensitivities! But there was always a chance for cross-contamination and no matter how detailed and straightforward your training was cooks kept messing it up! So when we did catering events we would do all of the cooking on site at their homes! When we opened Oceans & Earth we were putting in new equipment and a clean slate so I felt why not just take the challenge and try to perfect gf baking! I felt if we could make a better gf product then we could buy from a non gf bakery then we could be successful and wouldn't have to worry about contamination & we could sell our products at markets etc!
How do you ensure that there's no cross-contamination in your kitchen/ restaurant?
We don't bring in any products that contain gluten, all the food/products on our menu are gluten free!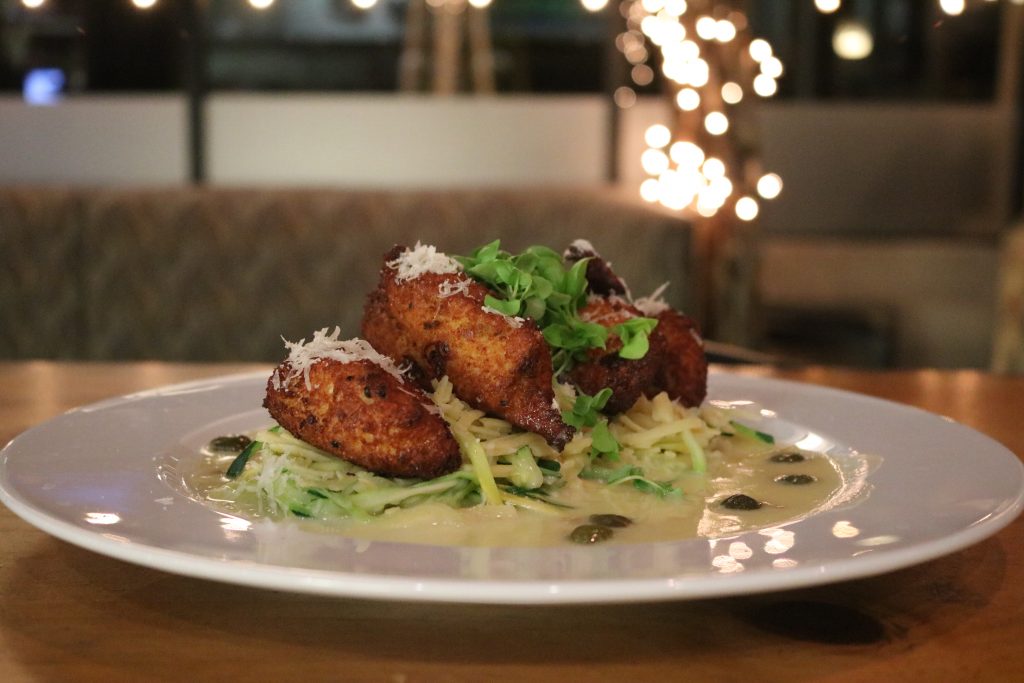 Is you bar gluten free also?
We have gluten free beer and alcohol but we also have a lot of clients that will freak out if we don't have what they drink so we carry some that are not gluten free!
We are working on creating some of our own beers etc and hopefully soon we can say our bar matches our food and is 100% dedicated gluten free!!
How do you train your staff to make them aware of cross-contamination?
We don't allow any of our staff to bring anything in from outside, so we don't have to worry about food since I buy everything myself and ensure it's gf and we've had the same 2 bar staff making drinks since opening! They have separate bar equipment for making drinks! But we don't get many orders for gf cocktails!
What was the hardest thing to master being gluten free? What was the process?
Hamburger buns have always been a work in progress! Every time I think we have perfected it we get a batch that doesn't turn out perfectly risen and moist!
What's your most popular item on the menu?
Flatbreads and crab bombs
What's your favorite thing to make gluten free?
Fish n chips because I grow the fish and everyone tells me they love it and it's hard to find gf!!
A big thank you to Chef Adam for taking the time to share your experiences with us and a bigger thank you for caring about the celiac community and offering such an incredible safe gluten free options for us! If you're in the Orange County area, or anywhere in Southern California for that matter, make sure you take a trip to Yorba Linda and dine at Oceans & Earth… I promise you will have the best gluten free meal!
Don't forget to check out my other interviews:
A Husband's Perspective: What it's like to be Married to Someone with Celiac
A Mother's Perspective: What it's like Raising a Child with Celiac 
*Images via Oceans & Earth