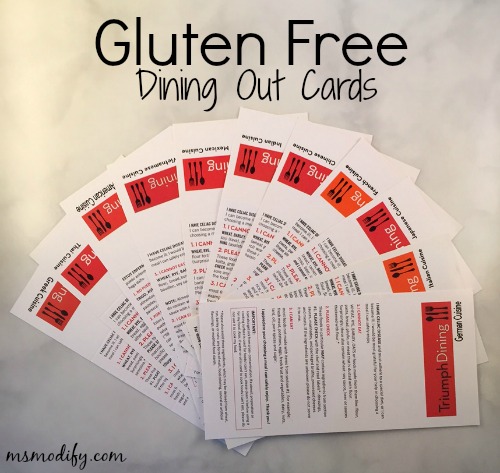 I'm so excited to share this with you! As we all know dining out with Celiac disease is extremely difficult, and every time we eat out we risk getting sick. I admit it, I used to always avoid social situations that involved a restaurant because I didn't want to explain the importance of my meal being prepared gluten free and then take the chance of getting sick. I've learned I can't avoid life because of Celiac, and I refuse to let it have power over me. Now, I just modify every situation!
I found these dining out cards and wow have they changed my life!! They literally have everything clearly explained on each card. What I love most about these ones are that they come in 10 different languages and are tailored to each cuisine!
Here is a picture of the Japanese Cuisine card. On the front it's written in English and on the back in Japanese. These will be sooo helpful when traveling!!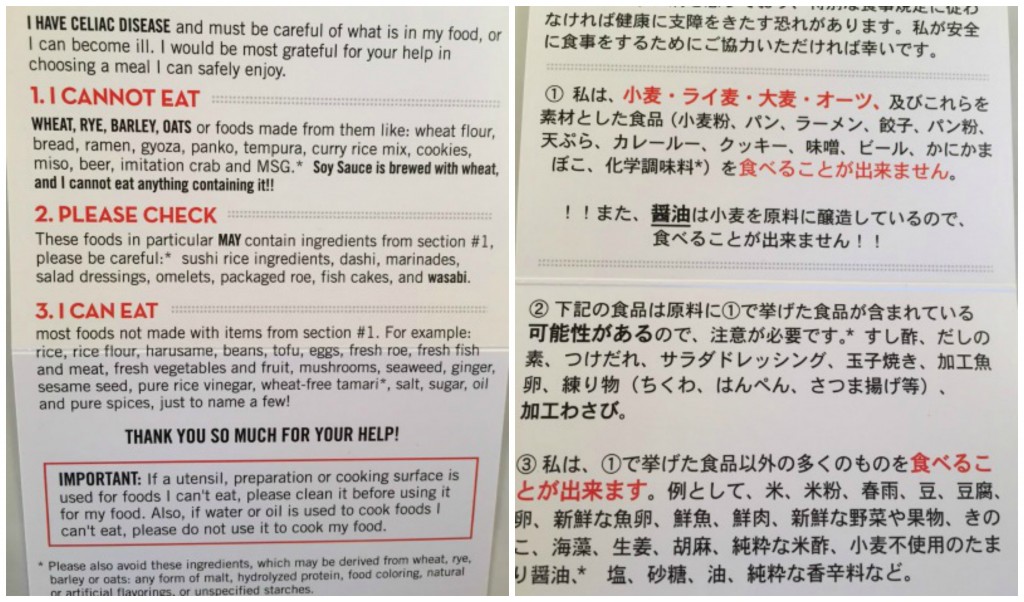 Here is a closeup of the card. I love how they are tailored to each cuisine so they clearly state which foods contain gluten. They also discuss the importance of cross-contamination!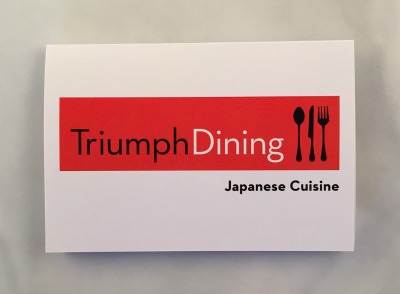 The cards fold in threes so that it easily fits inside your wallet.
Dining out cards include 11 cards with the languages/cuisines of:
 English (American)
Chinese
French
German
Greek
Indian
Italian
Japanese
Spanish (Mexican)
Thai
Vietnamese.
I don't know if you are as excited about these as I am, but these are a total game changer for my life! You can buy them online here.