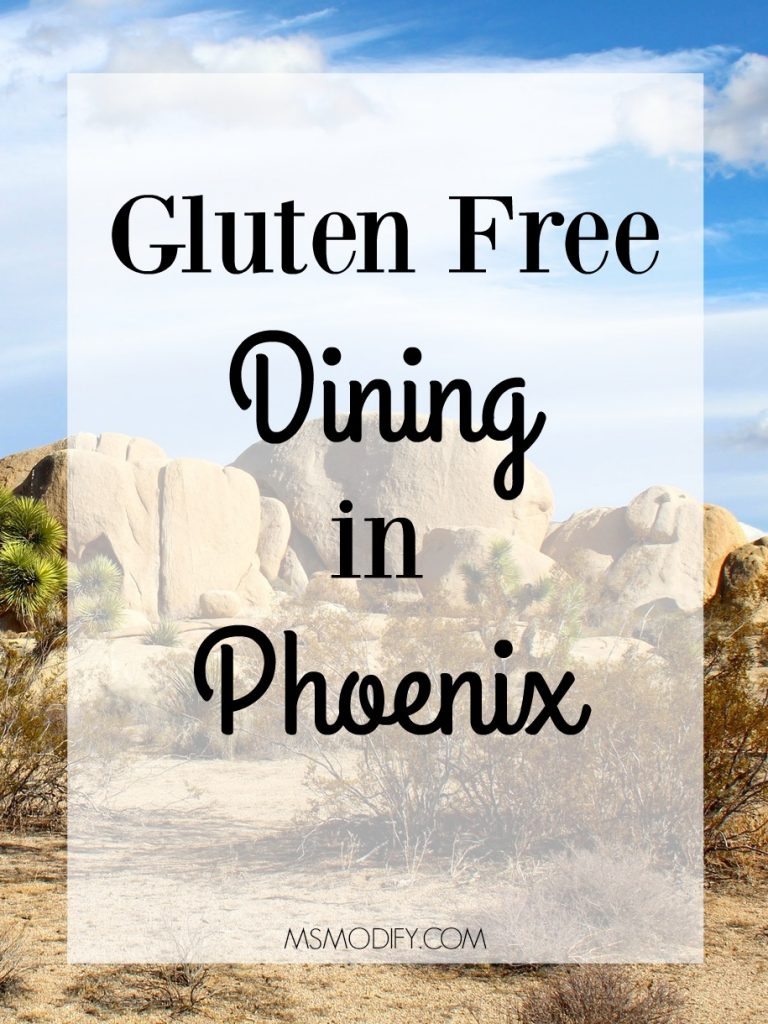 Before I left for my trip to Phoenix, I spent some time researching where I could eat (as I always do). There is nothing worse than going on vacation and having to search where to eat…or even worse living on protein bars and gf PB&J sandwiches (yup…I've done that!). I researched online, read reviews and had a game plan on where we would be eating!
As always, when living a gluten free life you don't need to miss out…just modify your plans and prepare ahead of time!
Here are my picks for some of the best places to eat at in Phoenix if you're gluten free:
Jewel's Cafe: Hello gluten free heaven! I literally ate here every morning we were in Phoenix… not only because it's 100% gluten free, but because it was delicious!! They serve baked goods, breakfast, but also lunch!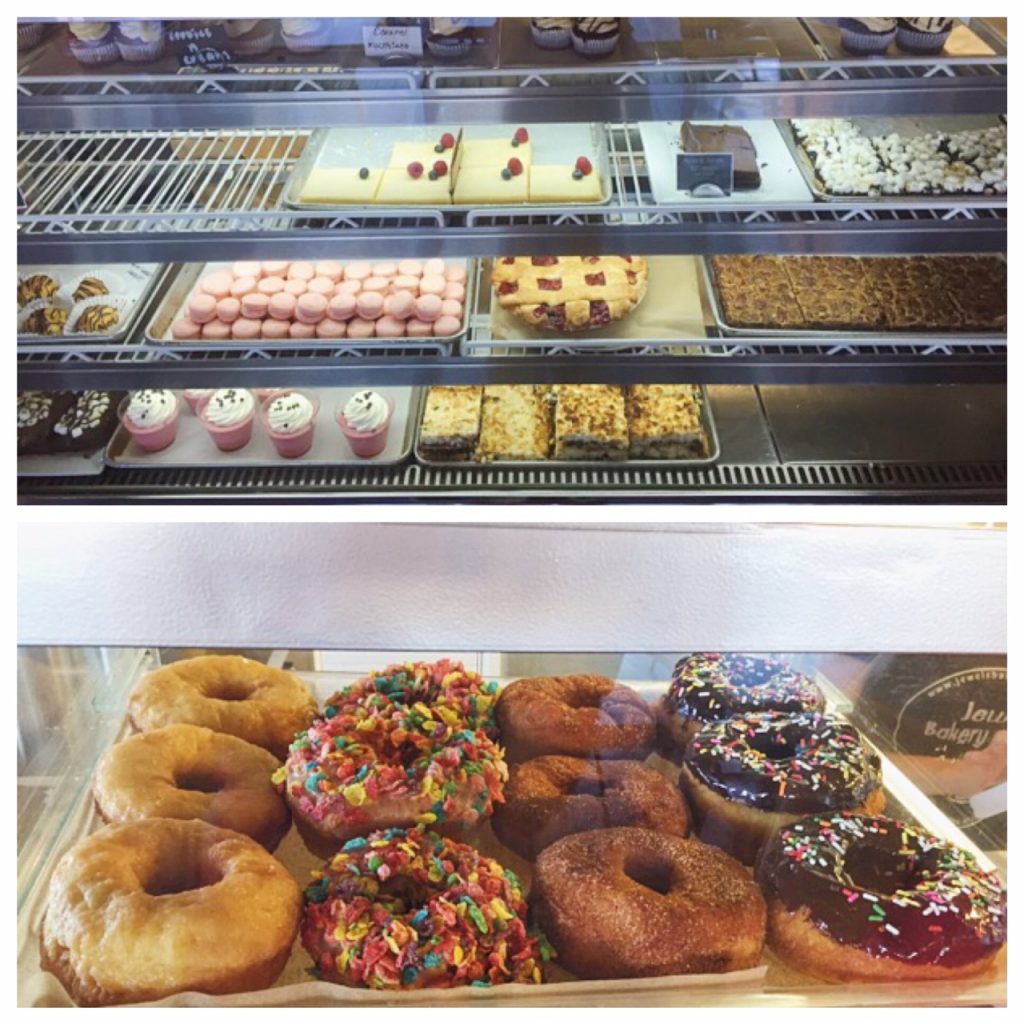 Umm..gluten free donuts that aren't bricks?! Yes please!
Some of the things we tried (and were all great!) were:
1. Chocolate Chip Pancakes
2. The chocolate-sprinkle donut (of course!)
3. Chorizo Omelet
4. Cinnamon Roll French Toast
I'll be honest, I'm a gluten free baked goods snob… just because it's gluten free doesn't mean I'm satisfied! If you've ever tried gluten free baked goods before, then you know what I'm talking about! They're often dense…REALLY dense and have a distinct taste.
This was not the case at Jewel's Cafe! Everything was really good, and the baked goods were light and fluffy (not bricks!).
I went with a bunch of non-gf eaters…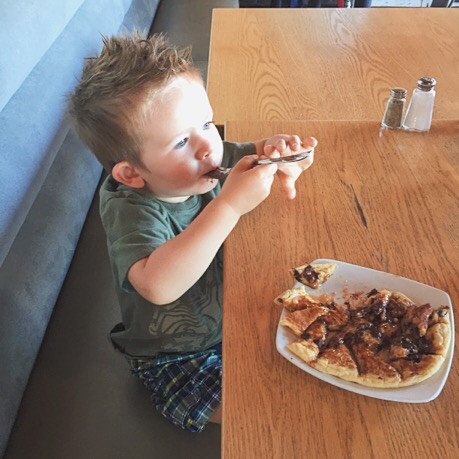 and they were loving every bite!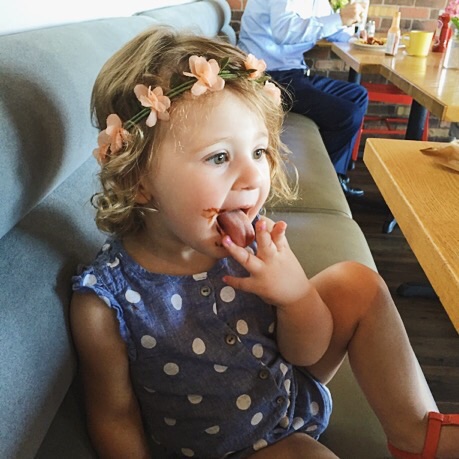 non-gf kid approved!
Beckett's Table: Now this was one of the best meals I've had in a really long time! FYI: Beckett's Table is not a dedicated gluten free restaurant BUT I felt very safe eating there and felt the staff was knowledgeable about gluten and cross-contamination.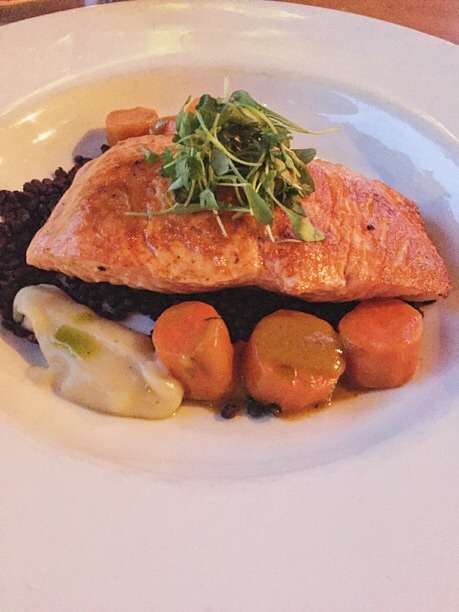 I had the seared organic Scottish salmon with baby black lentils, curried heirloom carrots, potato puree and basil oil. Yum. Yum. Yum!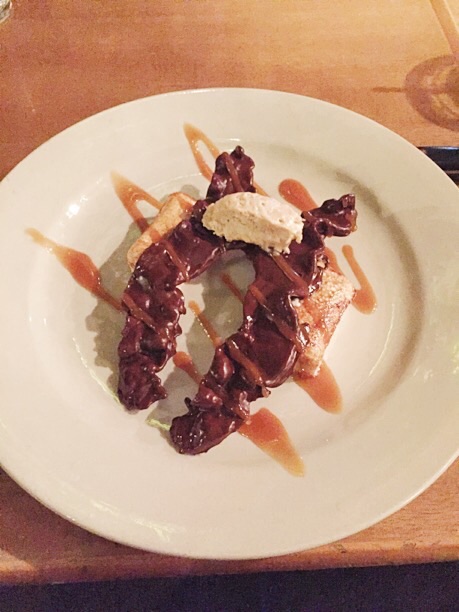 And for dessert…chocolate dipped bacon s'mores: house-made marshmallow, caramel whipped peanut butter, with NO graham cracker. Ummm… yes you read that right! I'm not a huge fan of savory & sweet as a combo but this was probably the best dessert I've ever had! I also felt I didn't miss out on the graham cracker because the rest was so good.
True Food Kitchen: I actually have one of these near me, so I knew I had to eat there in Phoenix. It's healthy, fresh food based on the anti-inflammatory diet. They are also not a gluten free restaurant, but understand the importance of cross-contamination. When you order off the gluten free menu, they ask "Is this a preference or due to an allergy?".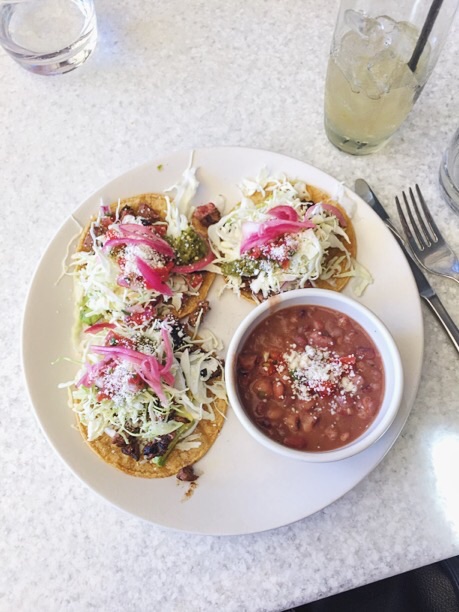 I ordered a honeydew & ginger soda with the steak street tacos. I highly recommend both of those!
Grabbagreen: This is a place that was recommended to me by my social media friends! It's a fast food restaurant where everything is made to order with organic produce and antibiotic-free protein from local farms. Everything is 100% gluten free, so no need to worry about cross-contamination.
I picked up a to-go order and forgot to snap a pic! I grabbed this off their website, but I ordered the On The Boarder, which is over a bed of spinach (photographed above). You can also order it over a grain (quinoa, brown rice, quinoa noodles).
These were some of my favorite places I ate at and felt save with! If you have others to add to the list, comment and let me know!