Over the weekend I attended the Gluten Free & Allergen Friendly Expo in San Diego, Ca which is the largest expo of its kind in the US. This expo moves around the country and features vendor expositions, educational sessions, and online resources.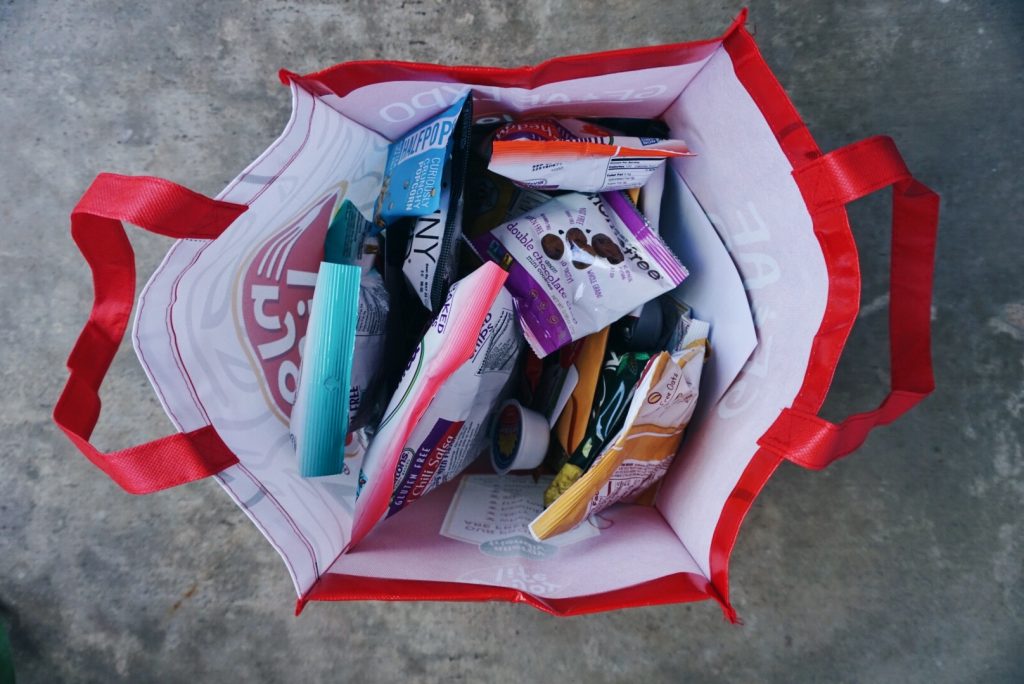 Not only do I love attending expos because I get to meet people and try new products… but hello goodie bag! I left with a large bag filled with products, coupons, informational brochures and more! There are a lot of great products I learned about at the expo, however I'm going to share 5 of my top favorites with you!
5 Favorite Products from the GF & AF Expo:
1. La Brea Bakery Gluten Free Artisan Sliced Sandwich Bread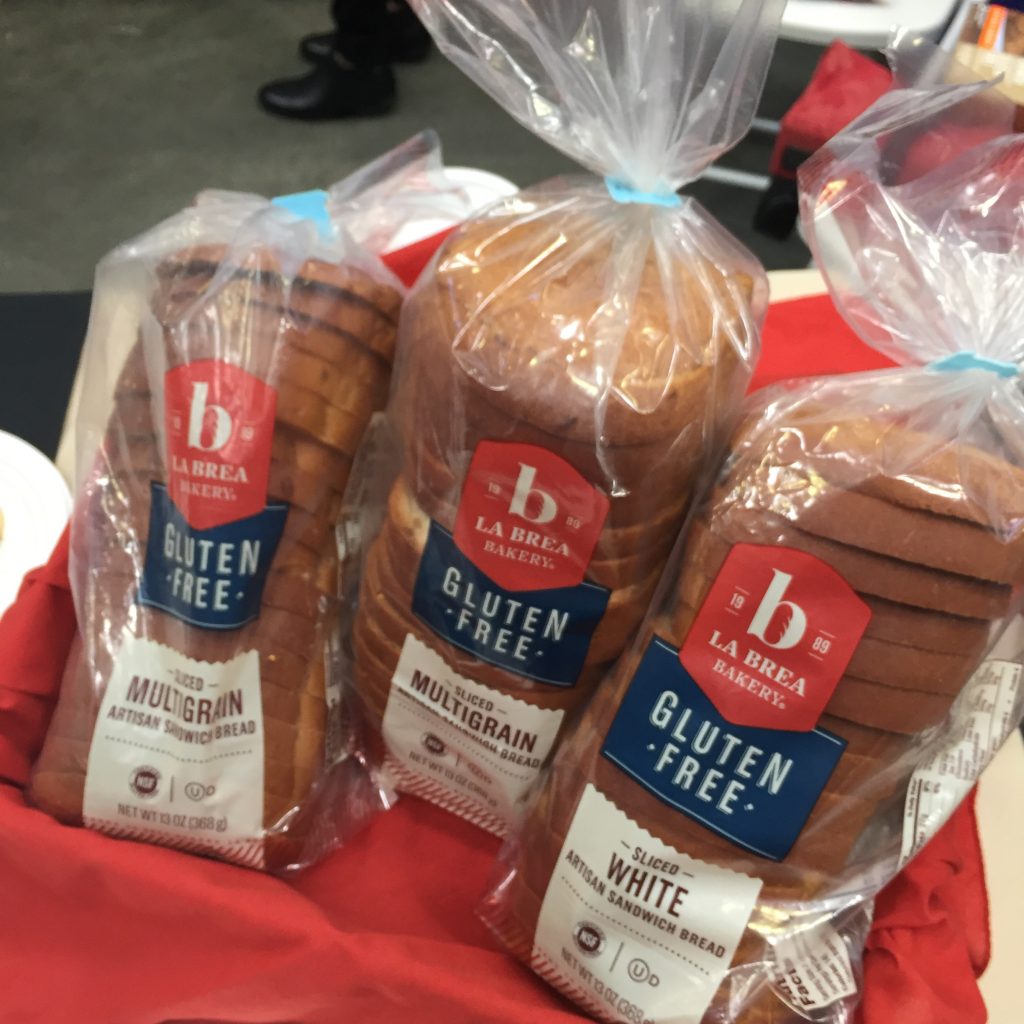 If you're gluten free, then you know most sandwich bread you find in the freezer section is dense and not always the best (if I do say so). Needless to say I was beyond excited to try this sandwich bread from La Brea Bakery and let me tell you… it did not disappoint! I took a double take of the package to make sure it was gluten free because it was so light and fluffy! Their rep informed me that this bread is sold in the bakery section not the freezer section! I'm definitely going to keep an eye out  for this at my local grocery store.
2. Brazi Bites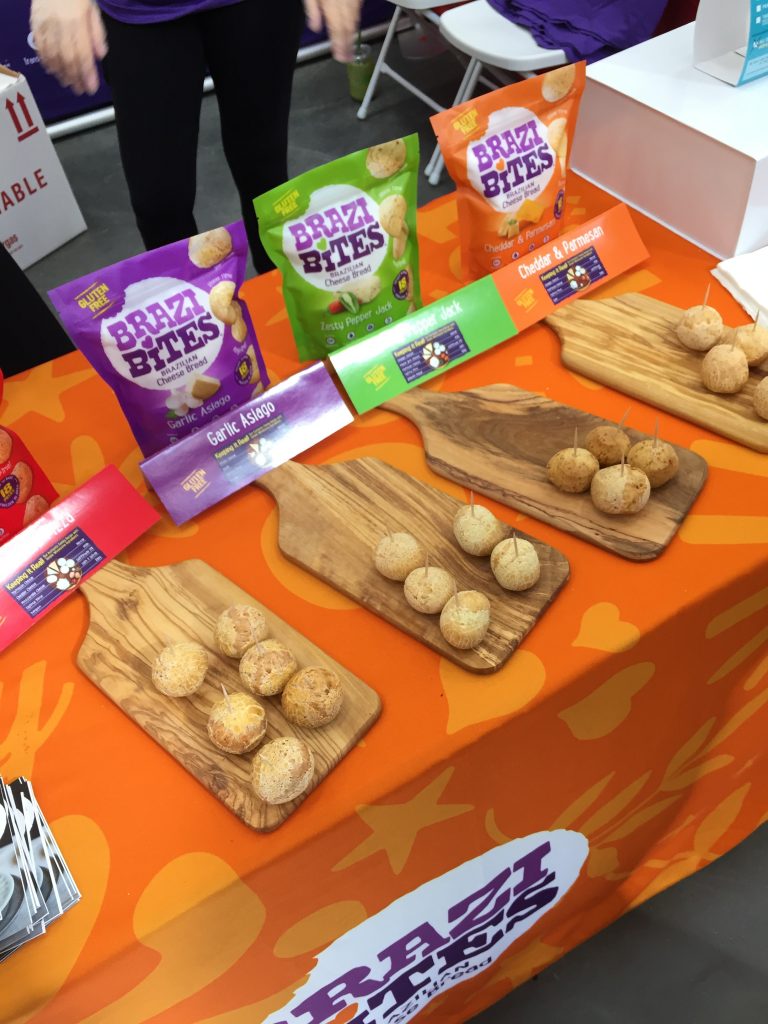 When I saw the Brazi Bites booth I knew I had to stop by. Have you tried these? They're one of my favorite gluten free products! I buy them at Costco in a big bag, but my store only has the original and the Pizza flavored. At the expo I tried the Pepper Jack ones and they were amazing!!
3. Milton's Craft Bakers- Baked Chips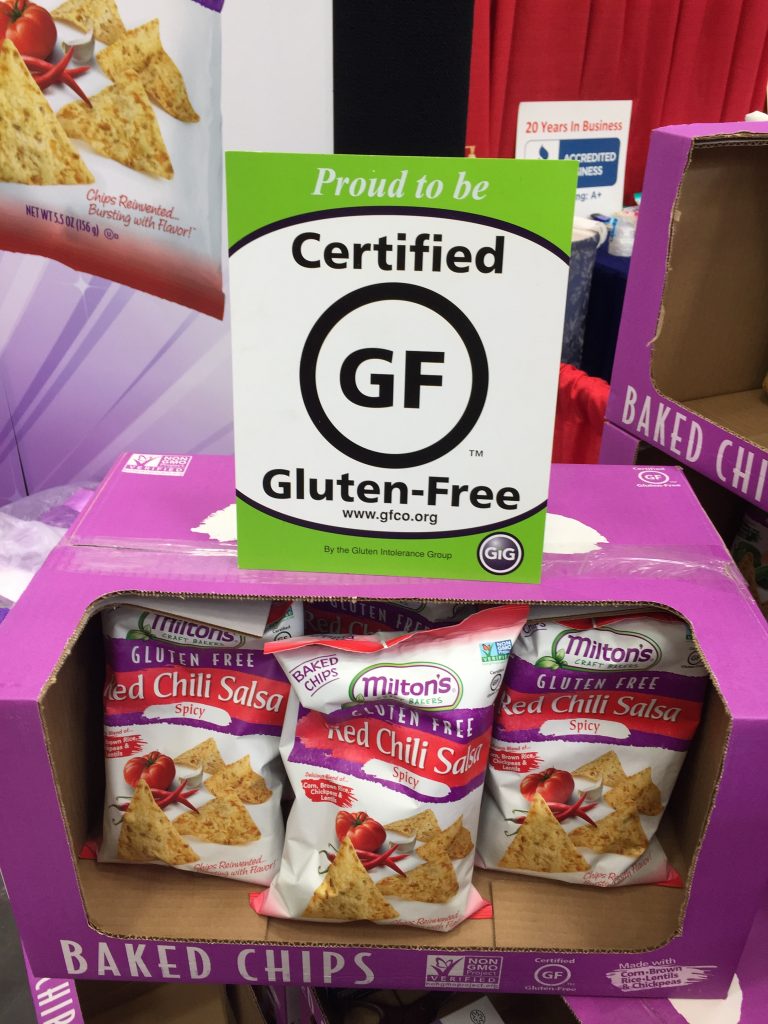 I'm a big fan of Milton's Baked Crackers (once again I buy the big bag at Costco), so I was excited to try their new baked chips. They come in six different flavors, but the Red Chili Salsa was my favorite! I love that they're all certified gluten free, Non GMO Project Verified and Baked, Not Fried. These are the perfect healthier choice when I'm craving a bag of chips!
I'm not a big drinker, but do enjoy a drink every now and then. I often find flavored beverages to be too sweet, so I was pleasantly surprised when I tried these White Claw Hard Seltzer because they were REALLY good! These are the perfect drink to enjoy by the pool or even add wine to make a spritzer. They have 5% alcohol, are all natural, gluten free and only 110 calories per serving!
5. Nima Sensor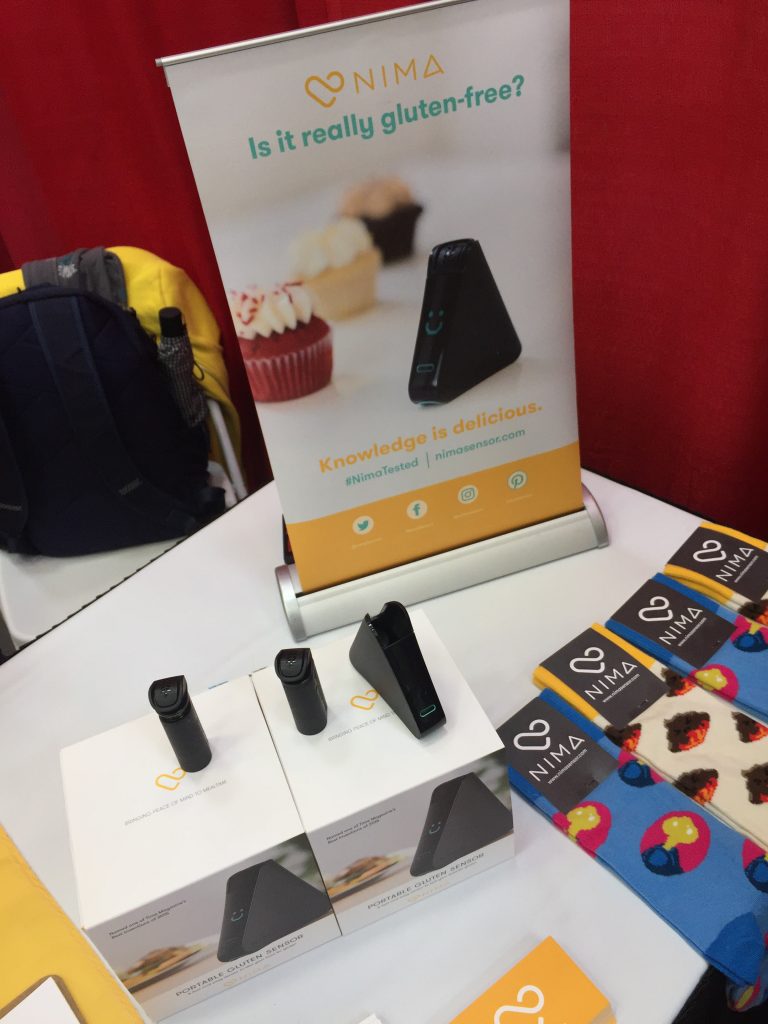 I knew about the Nima sensor, but after speaking to their rep I'm sold! Basically how the Nima Sensor works is you put a small sample of your food into a one-time use capsule and in about 3 minutes it will tell you if the item is gluten free (less than 20 parts per million) or if it has gluten. I think this is perfect for trying new products, eating at restaurants and for traveling. Imagine the piece of mind knowing you won't get sick because your food actually is gluten free!
If you have a favorite gluten free product that I need to try, please let me know!