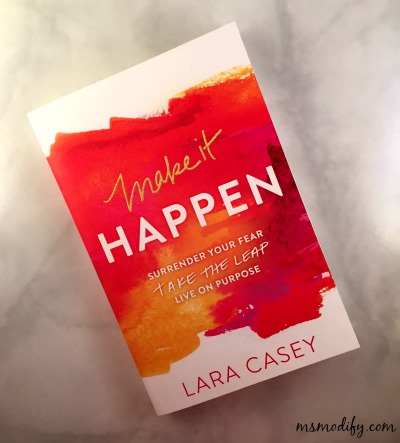 I'm beyond excited to share this book with you! If you follow me on Instagram, then you remember I posted my June Goals. One of my goals was to read a "self-help" book this month. I have a master's degree in counseling, so naturally I'm drawn to these types of books… but am often skeptical of one's not written by someone with a degree in the field and can also find them sometimes too in your face and cheesy. Let me tell you friends… not this one! Make It Happen is not written by a psychologist. It's written by a women, Lara Casey, who shares her story and is so relatable that you literally feel like you're chatting with a friend!
This is more than just a book; it's a workbook where she asks you very specific questions in order for you to reflect on your life. She starts the book sharing very personal aspects of her life, different struggles she faced (which are all relatable as a woman) which led her to ask herself very serious questions about taking the leap in life…how to live with a greater purpose.
Throughout the book, she shares aspects of her life but more importantly asks the reader really important questions to get you thinking. It really makes you dig deep within yourself and figure out what is holding you back from living the life you were meant to.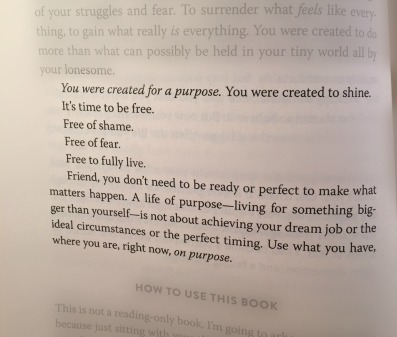 Not only does she ask questions to get you thinking about what is holding you back, but she challenges you to take a leap of faith and make it happen. This book has a spiritual aspect to it. She asks you to reflect on your faith and your relationship with God (if any) and urges you to trust in His plan for your life.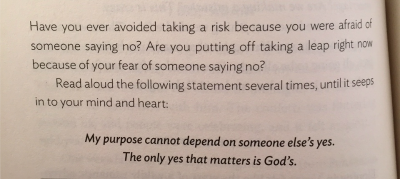 Make It Happen really spoke to me because I'm a planner, a perfectionist, a control-freak. I often live my life asking the question "what if…" and don't take risks because I don't want to fail. Reading this book really made me reflect on questions like, "What would happen if you threw out the shoulds? What would your life be like?"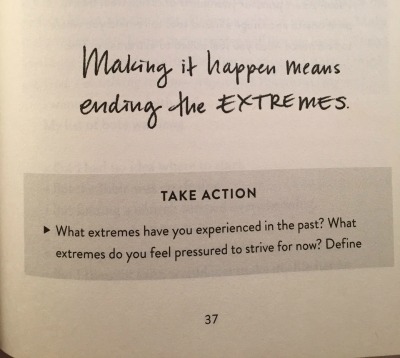 By the end of the book, I realized my feelings are normal and a lot of women feel how I do. Trying to accept that success and balance in life aren't opposites; that it's possible to have both.  This book allowed me to be vulnerable and look inside myself and figure out what kind of life I really want. I was able to identify the fears that holds me back and by the end I had a game plan for my life!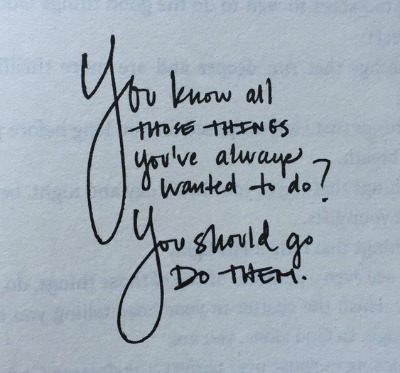 No matter what it is that you want to make happen in your life; whether you're looking to make a career change, looking to strengthen your marriage, wanting to stop burning the candles on both ends or wanting a closer relationship with God; this book challenges you to do so. She helps give you the tools to stop going through the motions of life, and start living purposefully.
While reading, take the time for yourself to surrender for fears and figure out what you need to do for YOURSELF to live on purpose for YOUR life!
I highly recommend this book! You can buy it here.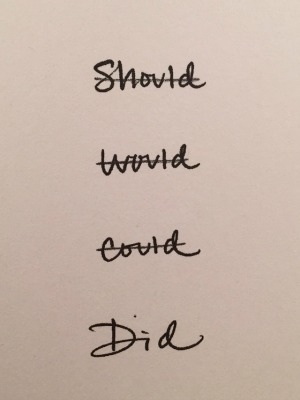 Please share your thoughts on how this book could impact your life. Also, I would love to hear any recommendations you have on books!