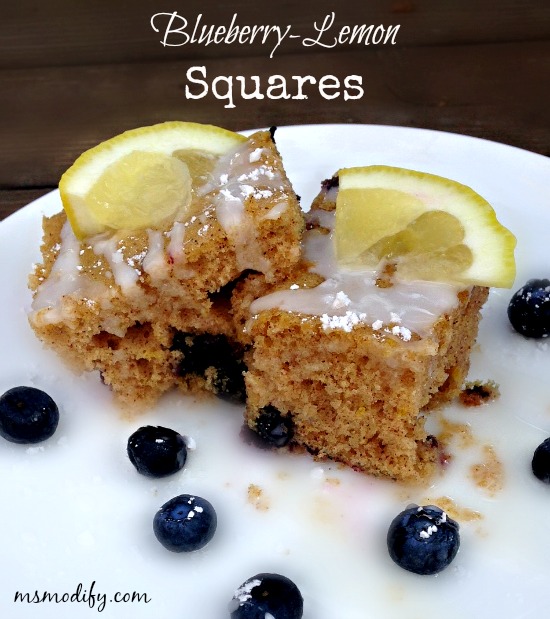 Wow my first food blog post! Exciting and scary! I was trying to decide what I wanted to be my first post… a dinner item, side, breakfast, snack, or dessert. I went with something that can fit into several categories! I love this for dessert, breakfast, or a snack!
When I first got diagnosed with celiac disease and started eating gluten free I was really bummed. The prepackaged foods (especially bread or dessert items) were so hard and often had a weird taste. I remember looking on Pinterest and being discouraged to find recipes of things that looked really good, but they all contained gluten. I started modifying recipes and creating my own so I didn't have to miss out on anything. That is when Ms. Modify suddenly came to life!
I call these "squares". They're not quite as firm as bars, but fluffier than cake and oh so yummy! Is it just me, or when you add fruit to dessert it automatically makes it healthier and gives you permission to eat it anytime? I love these heated up with a scoop of ice cream on top, or for breakfast with my coffee (fruit in dessert= breakfast)!
Ingredients:
1 box Betty Crocker gluten free yellow cake mix
3 eggs
¼ c. water
2 tsp. gf vanilla
1 Tbsp cinnamon
2 Tbsp brown sugar
½ c. butter (or margarine)
2 lemons, zest of
1 pkg. blueberries
1 c. powdered sugar
1 Tbsp fresh lemon juice
Instructions:
Preheat oven to 350 degrees
Grease a  9×13 baking dish. Set aside
In a large mixing bowl, beat with an electric mixer your cake mix, eggs, softened butter, water, brown sugar and cinnamon. Then fold blueberries and lemon zest into dough.  Pour batter into your prepared baking dish. Bake 20-23 minutes or until a toothpick inserted in the middle comes out clean.
Remove from oven and cool on counter.
To make the glaze, whisk together your powdered sugar and lemon juice in a small bowl until glaze is formed. Add more sugar if it's too thin, add more lemon juice if it's too thick. Drizzle glaze over cooled squares.
Enjoy!