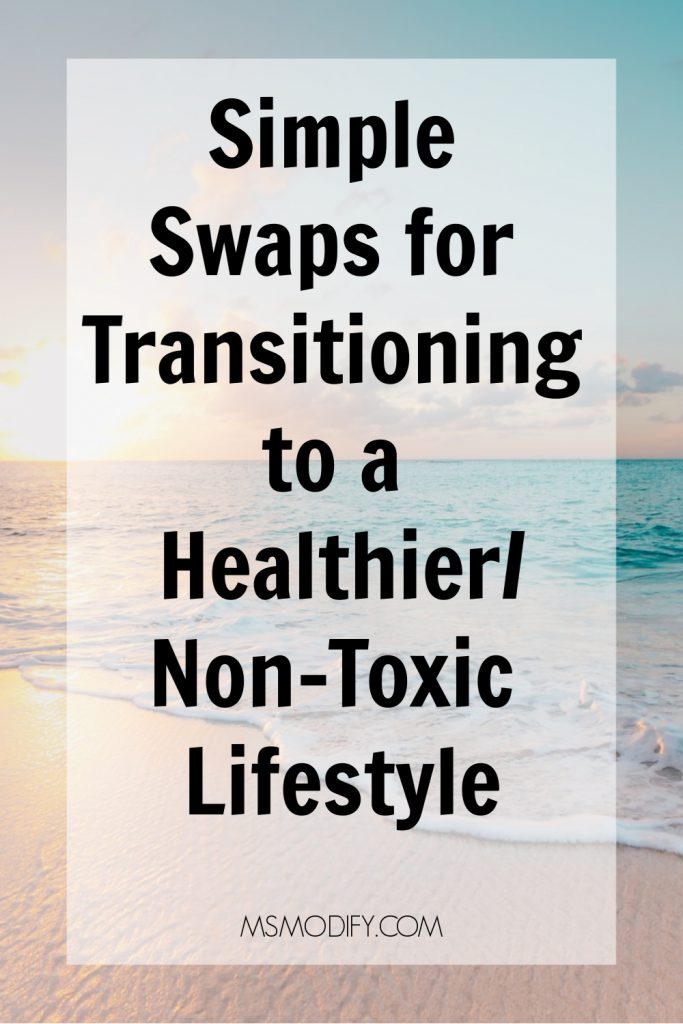 Celiac has been challenging. Although I'm now feeling better, I forever will have an autoimmune disease and other health issues that come along with it. Traveling can be a challenge since it takes so much preparation, going to social events now has an added layer of stress for me… knowing if and what I can eat, having to pack my own food in my lunchbox, having to answer questions and explain why. Cross-contamination was once a word I didn't know, know it's on my mind constantly. Celiac has changed me. 
I'm a big believer that if it doesn't challenge you, it doesn't change you. With that being said, although celiac has been hard, it's been one of the biggest blessings in my life as well. It's changed the way I approach every aspect of life. I'm more empathetic to others, my patience has grown and I now know that I'm stronger than I ever imagined. It's also changed how I live my life. Not only am I aware of what goes in by body, but I'm aware of what goes on my body, the products I use in my home and products I use that can either help or hurt the environment. Celiac has made me want to live life to the fullest and be the healthiest, best version of myself.
I recently shared my Tips for Transitioning to a Healthier/Non-Toxic Life so I thought in order to help get your started with your transition, I would share some products that are simple swaps.
Simple Swaps for Transitioning to a Healthier/Non-Toxic Lifestyle
House:
Do you know about Endocrine disruptors? According to the National Institute of Environmental Health Sciences: 
"Endocrine disruptors are chemicals that may interfere with the body's endocrine system and produce adverse developmental, reproductive, neurological, and immune effects in both humans and wildlife. A wide range of substances, both natural and man-made, are thought to cause endocrine disruption, including pharmaceuticals, dioxin and dioxin-like compounds, polychlorinated biphenyls, DDT and other pesticides, and plasticizers such as bisphenol A. Endocrine disruptors may be found in many everyday products– including plastic bottles, metal food cans, detergents, flame retardants, food, toys, cosmetics, and pesticides."
They are a BIG deal! This is a huge reason why you should swap to natural/organic products. 
Cleaning Products: 
The majority of mainstream brand cleaning products contain endocrine disruptors and I have found that many natural ones work just as well!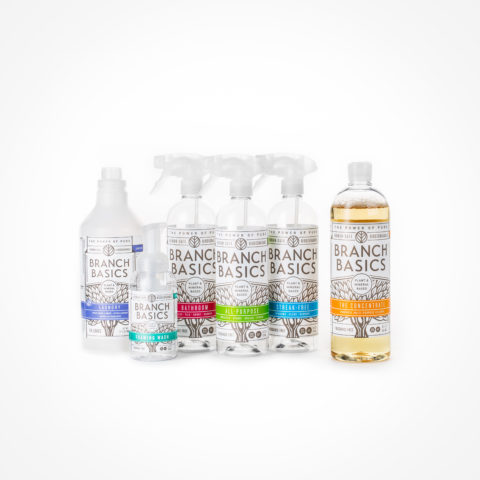 Branch Basics is a brand I use and love! What makes this brand unique is that they have one multi-purpose concentrate that you use for all the different varieties of cleaning supplies but the concentrate to water ratio changes depending on the product. Also, the first time you buy them you get the bottles and then just buy the refill concentrate afterwards, which helps reduce single-use plastics!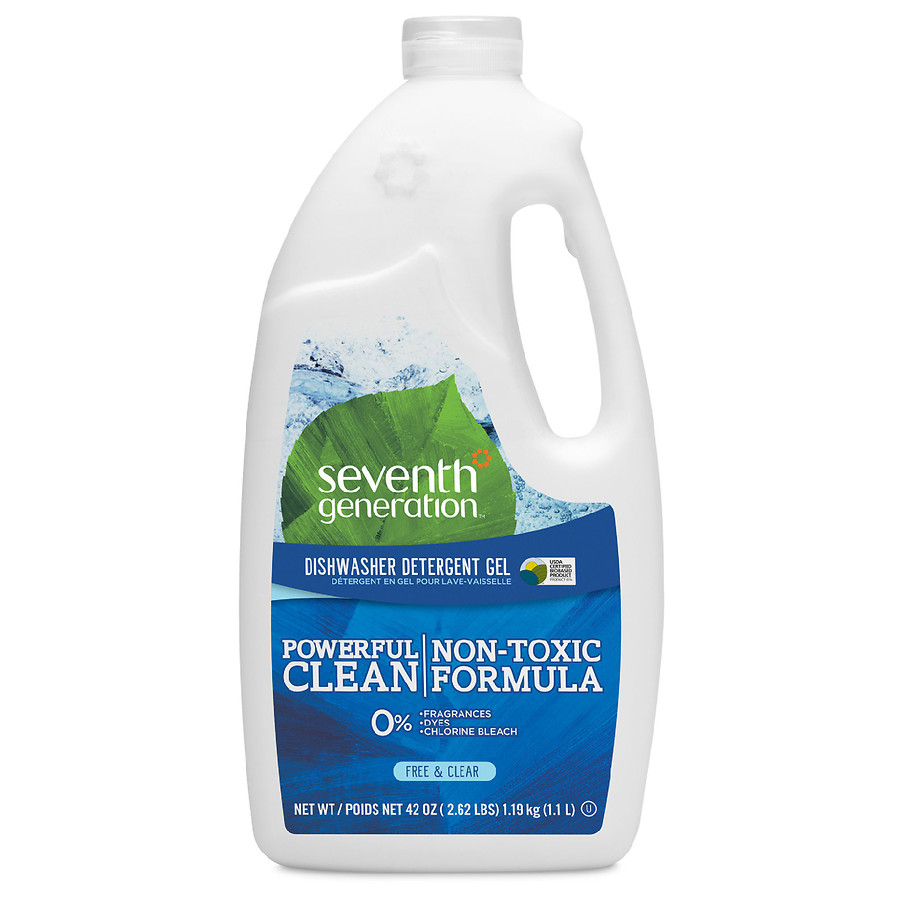 Seventh Generation is another brand I use and love! You can find it at Target, most grocery stores but I tend to find better prices on Amazon.
Toxin-Free Fragrance Spray:
Do you use Febreze or other fragrance sprays in your house? Yup… you already guessed (I know you did!), they contain endocrine disruptors! I get it, you don't want your house to smell or maybe keep it in the bathroom. Well, I have a healthier/non-toxic swap for you!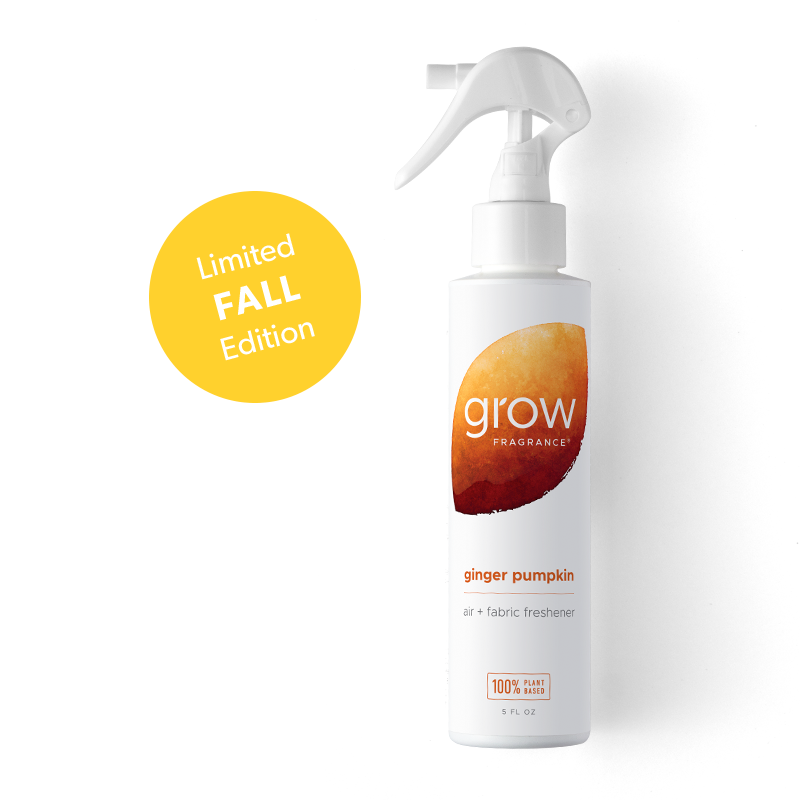 Grow Fragrance is a great alternative and works just as well! I learned about it from Just.Ingredients, which is one of my favorite IG accounts to follow. All of their products are 100% plant-based and is verified through bio-based carbon testing. Right now they have a line of fall scents (my favorite!) and I got $10 off right now for you! Click this link for to get $10 off your order. 
Kitchen:
Completely changing your diet to be gluten free is a lot of work and can be overwhelming (I get it!), so trying to make even more swaps to an even "cleaner" diet can be a lot. Switching to a completely organic/non-GMO diet, preservative free, refined sugar free, etc may not be doable all at once. So, I have a couple tips… first start with two things you consume often and switch those, such as coffee creamer and wine (just examples!). These are simply changes that most likely you can make the swap and it won't be too difficult! Chances are if you give up an entire group (sugar for example) you most likely won't be successful long term. Start with baby steps!
Coffee Creamer:
 There are a lot of good options for coffee creamer. The best option is black or a nut milk (i.e almond, coconut, cashew). 

Malk is my favorite "clean" ingredient brand for creamer. All their products are dairy-, soy-, gluten-, GMO- and lactose-free and vegan friendly. No carrageenan, no binders, no colors or artificial sweeteners. My personal favorite is cashew milk since it's creamier than the others.
If you're a lover of flavored creamer (I get it!), I like Nut Pods best, and then Califia Farms.
Organic Wine: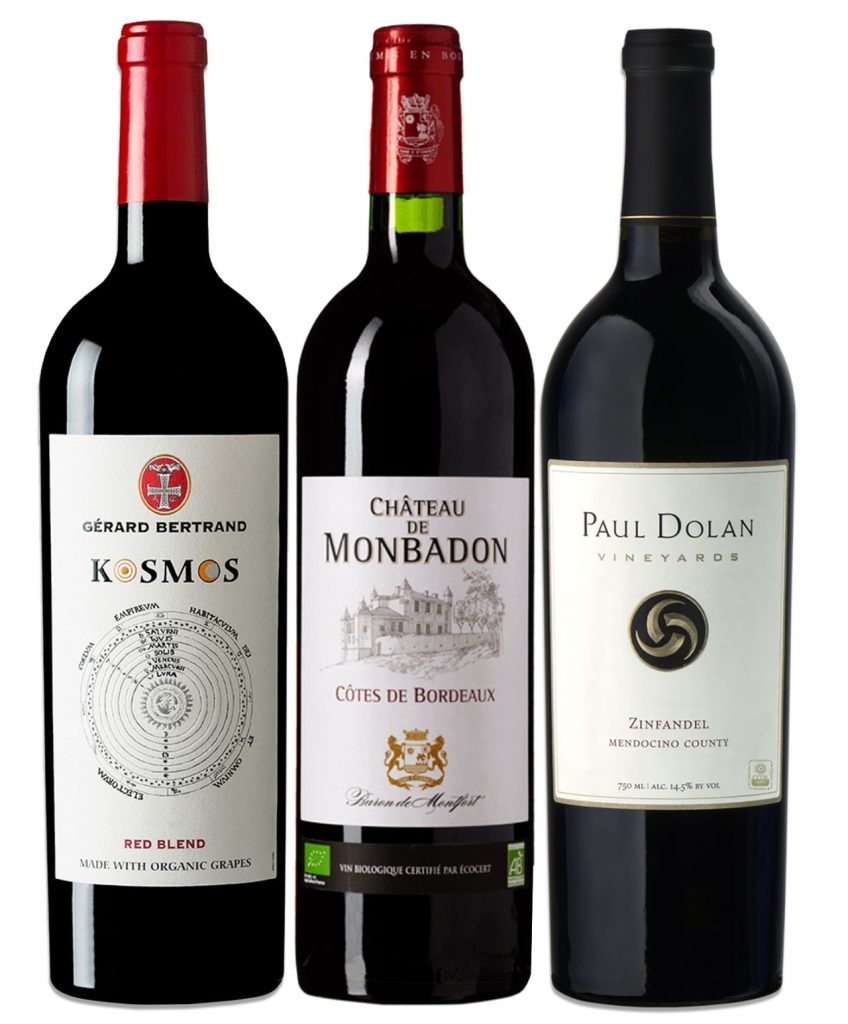 Did you hear about the study  that tested wine and beer and found that practically every product tested positive for glyphosate, the active ingredient that's a toxic weed killer in the brand Roundup? Yikes! I don't know about you, but I don't want to drink that! I'm not a wine connoisseur,  so here's an article that breaks down 131 best organic wines of 2018 and 2019.
If you're not a baby step kind of person and want to dive in, I recommend starting with doing a Whole30 program. If you don't know about Whole30, I did an entire series of posts on that you can read here!
Bathroom:
Honestly, every product you use in your bathroom most likely needs to be swapped out for a non-toxic version. Everything from make-up to body wash, but just like food that can be overwhelming to dive all in. Once again, take baby steps. I recommend starting with your deodorant and feminine products. 
Deodorant:
I'm sure this isn't new news to you… if you're still using deodorant that contains aluminum you really should consider swapping it out now! Aluminum is the active ingredient in antiperspirants and is a known neurotoxin that has been linked to breast cancer and neurological disorders such as Alzheimer's disease.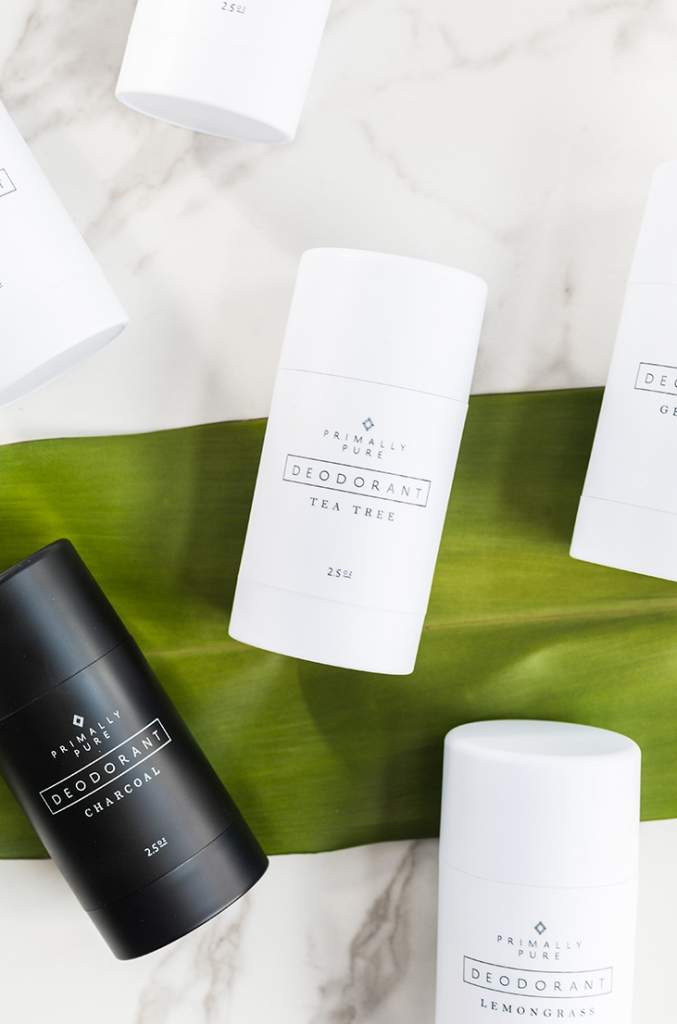 I'll be honest, moving to Arizona has really put the natural deodorants to the test! I've gone through quite a few that just didn't cut it but the one that passed the test both for me and Erik is Primally Pure. Erik uses the charcoal and I use the lemongrass.
Feminine Products:
I know this is a subject that many don't like to or want to talk about, so I won't get into details. BUT…. all I will say is that most feminine products contain harmful chemicals, including pesticides, fragrances, dyes and preservatives. You can read a detailed study on it here.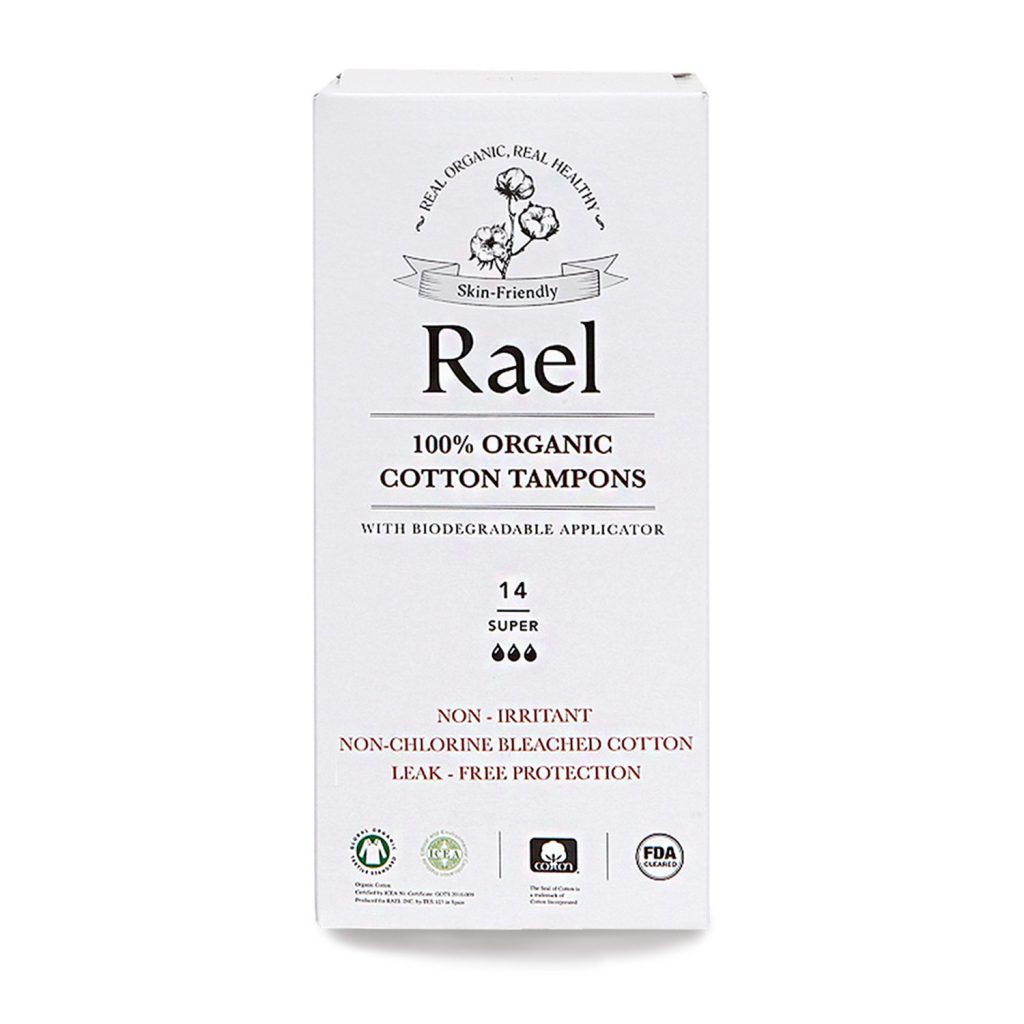 The brand I use and recommend is Rael. All of their products contain OCS, USDA certified and non-GMO cotton from Texas that is safely grown without toxic pesticides and synthetic chemicals.
Environment:
Using products that help the environment and eliminating ones that hurt it goes hand in hand with living a non-toxic lifestyle. 
WAVVE "The Pacific Tote" Bag: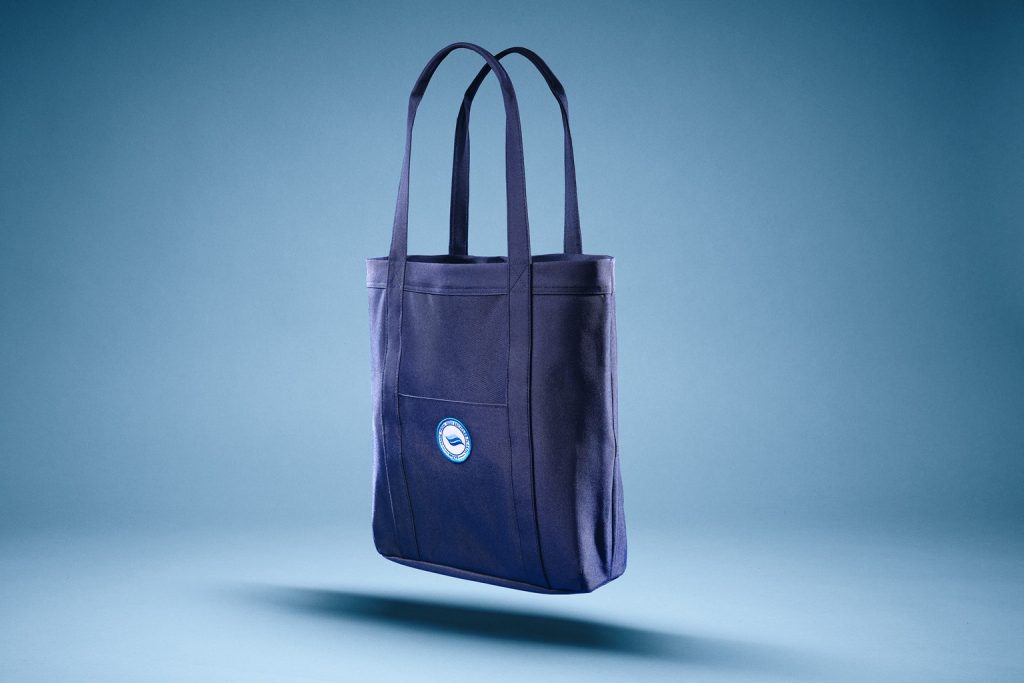 This is a swap that I'm really excited about! In full disclosure, WAVVE is a company started by my brother, dad and cousin and they take single-use plastics out of the environment to create well-designed, practical products. The Pacific Tote is the first product they've developed and one bag is made from 50 plastic water bottles! How crazy is that!? So, not only should you be swapping out plastic shopping bags for reusable one, you can swap your reusable ones out for this bag since it's helping to remove plastic from our earth!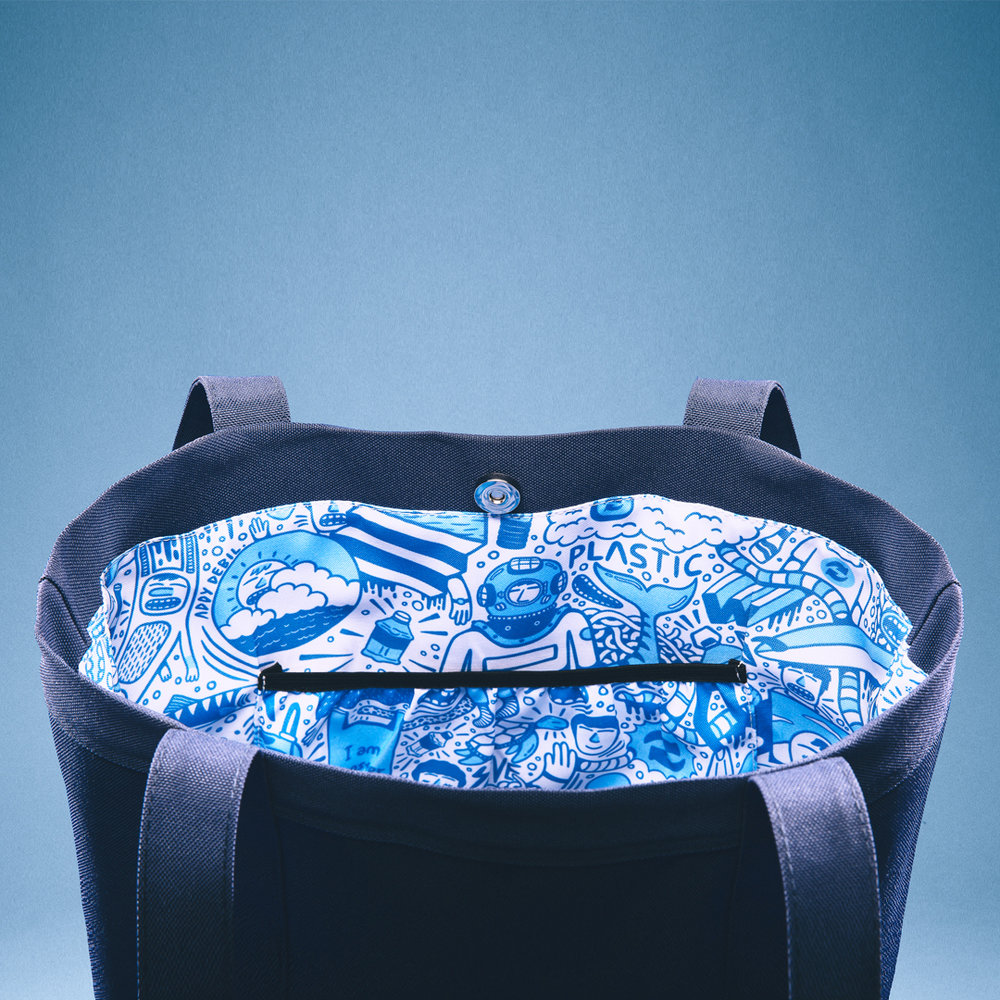 Single-use plastics are killing our environment, so if you want to transition to a healthier/non-toxic life that also includes doing your part to help the planet! I'm a big statistic person, so let me give you a few! On the WAVVE website, they share that "approximately 8 million tons of plastic end up in the ocean each year". Wow! And…According to the World Economic Forum, "by 2050, there will be more plastic in the ocean than fish." I don't know about you, but that is not a statistic I like! Thanks WAVVE to doing your part to help our planet! Go check them out, buy a bag and follow along with them because they have big plans for the future!
Reusable Water Bottle:
Getting rid of your plastic water bottles for a reusable one is probably an obviously swap, but I'm shocked at how many people I still see using plastic water bottles daily. Not only do plastic bottles contain BPA, they're also single-use plastics which we know is incredibly harmful to our environment.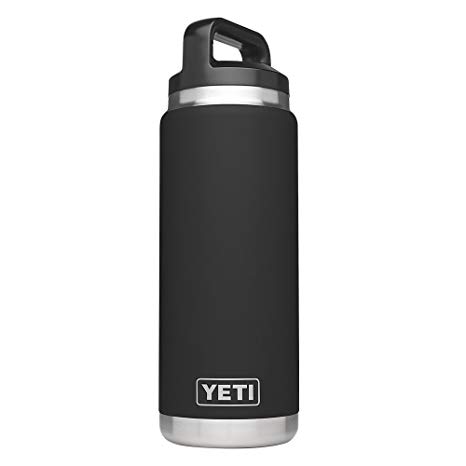 I use and love my Yeti because I can fill it with ice in the morning and it's still solid at the end of the day!
Resources to Help:
I know I mentioned these in my last post about tips for transitioning to a healthier lifestyle, but without education you won't be able to make your swaps! 
ThinkDirty App: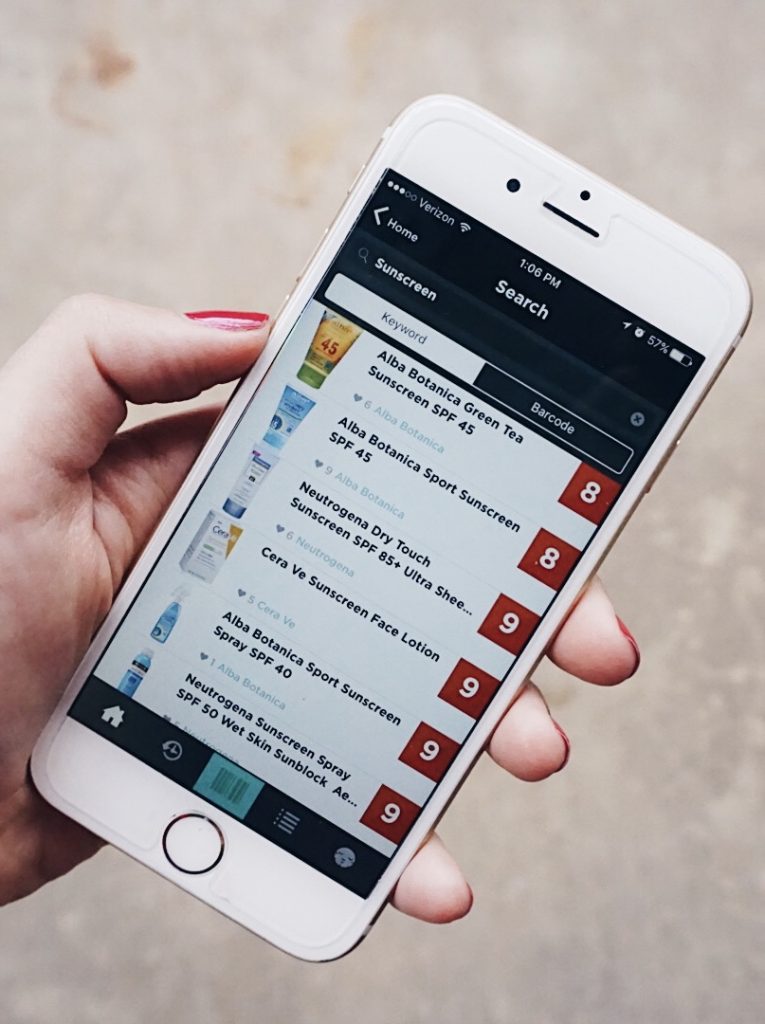 This is literally one of my favorite apps that I have and I'm pretty sure everyone in my life knows it! I'm that girl that walks around Target scanning all the barcodes of every product…. And you know, I'm proud of it! No joke, one time I stranger in the aisle came up to me and ask what I was doing. I'm pretty sure she either thought I was crazy OR I totally sold her on it… typically it either goes one of the two! Ha
As a recap, the ThinkDirty App is an app where you can either type in a product (or category) or scan the barcode on a package and it breaks down how "clean" or "dirty" (non-toxic vs toxic) the product is. It lists and explains all the ingredients, health risks, and better alternative options. Total game changer! (This is where I'd put the hands up emoji!)
Wellness Bundle:
Have you bought your wellness bundle yet?! This downloadable bundle is a collection of 30 online courses and programs designed to help educate you in order to take control of your health and wellbeing. The courses cover topics such as confidence, yoga, self-care, going toxic-free, fixing your period problems, living gluten free, paleo lifestyle,etc. These 30 online courses have a $5,012.00 value but are only $99.99. Just a reminder that it's only for sale until Tuesday and then will no longer be available, that's how they justify the major discounted cost… it's only available for one week and then is gone! Once you buy it, you will have lifetime access to the courses/program though. If you're on a gluten free diet yet you're still not feeling your best, I recommend you invest in this program and dive deep to overhauling every aspect of your wellness… remember you have lifelong access to it, so you don't have to complete 30 courses all at once!
There you have it, my simple swaps to get you thinking of ways you can transition to a healthier/non-toxic lifestyle! If you've already made some healthier swaps in your life, share with us! What have you learned and what products are you loving!
*This post contains affiliate links. You can read more about that here.