This is a sponsored post written by me on behalf of Emergen-C for IZEA. All opinions are 100% mine.
How we live our life plays a huge role on our immune system. Before getting diagnosed with celiac, my immune system was something I gave little thought to, however, now it's something I really focus on. Over the years I've learned there are certain lifestyle choices that can help support the immune system.
Today I'm partnering with Emergen-C® to share with you my tips for supporting your immune system this winter. So, here you go!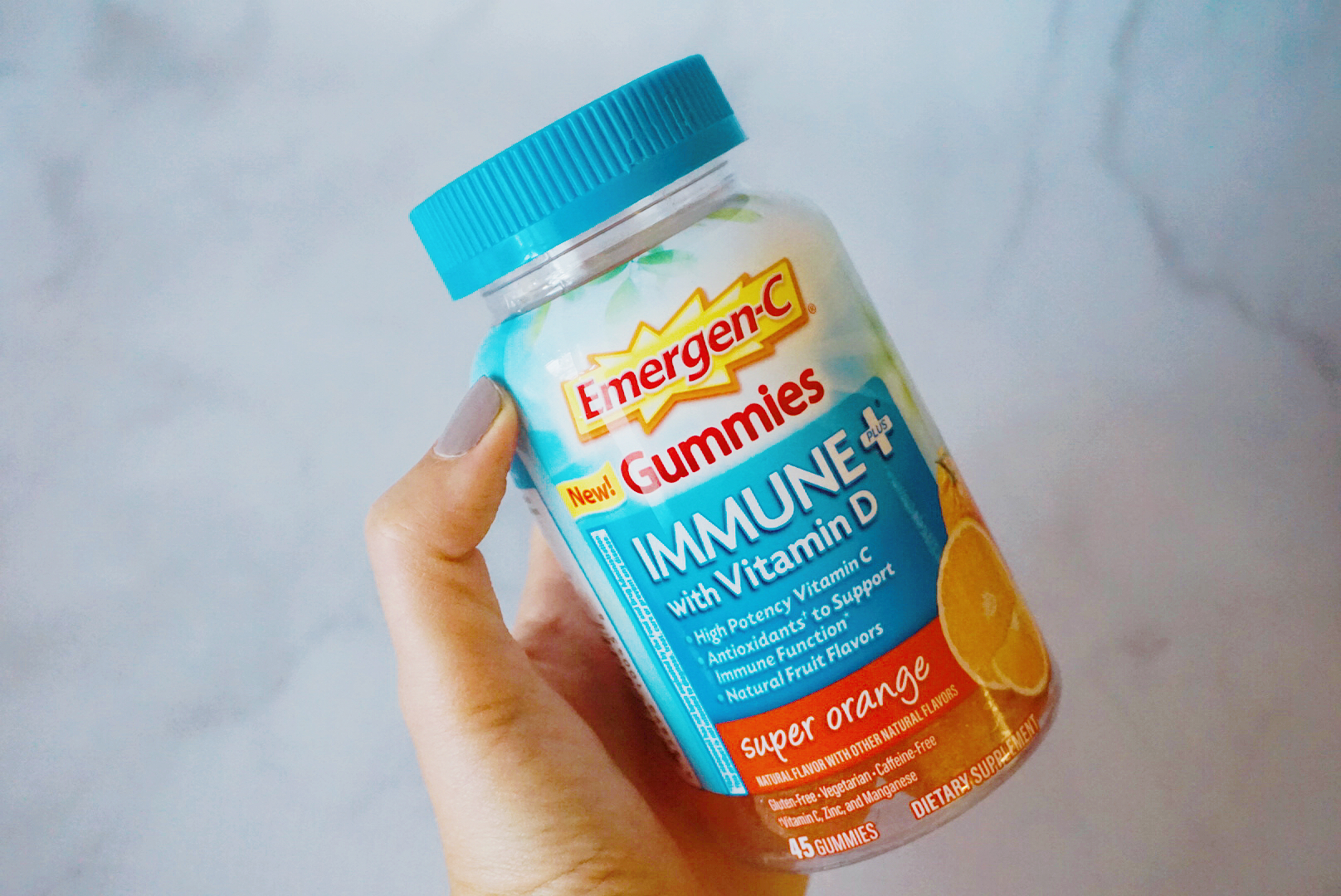 Wash your Hands: Think about how many people sneeze or cough during the winter months, so be sure to wash those germs away! Thorough hand washing includes rubbing soap all over your hands and in between your fingers for at least 20 seconds and then rinsing with water.  
Eat Healthy: Holiday season is quickly approaching and you know what that means… more sweets and carbs than we know what to do with! I'm not saying never treat yourself, but keep it in moderation! You should always eat a healthy, balanced meal, however, this time of year it's extra important to load up on fruits and veggies high in Vitamin C such as oranges and broccoli.
Take Vitamin C: I take Vitamin C all year round, the winter months are no exception. I'm excited that Emergen-C Immune+® Gummies are a yummy gummy vitamin which helps support your immune system with 500mg of Vitamin C per serving plus Vitamin D and Zinc! The gummies are perfect for those of us on the go! Adults (not intended for children) simply take 3 a day for immune support. Did I mention they taste great!? Yes! They contain natural fruit flavors and sweeteners… and are gluten free, vegetarian and caffeine free!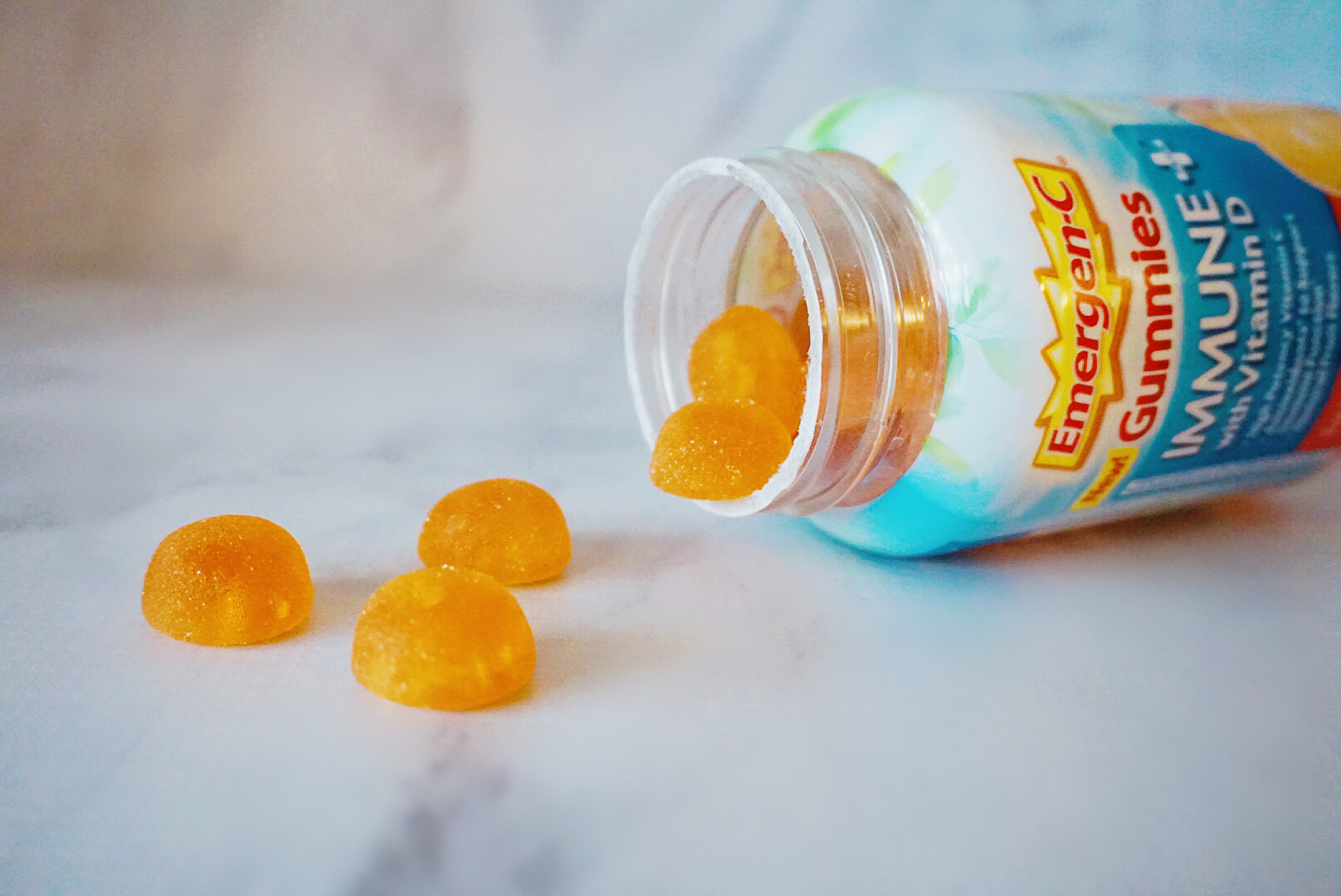 Reduce Stress: Stress is a biggie when it comes to impacting the immune system! Trust me, as someone living with an autoimmune disease I've learned this all too well. Everyone handles and deals with stress differently so whether it's journaling, meditating, exercising, taking a bath, etc… find what works best for you and do it on a regular basis to reduce stress. This is so important not only during the winter months, but always in life!
Exercise Regularly: People tend to be less active during the winter months. I get it! Snuggling up on the couch when it's cold outside sounds better than going for a run! However, exercise actually supports the immune system by eliminating unwanted toxins in your body. At the same time, listen to your body and don't overdo it.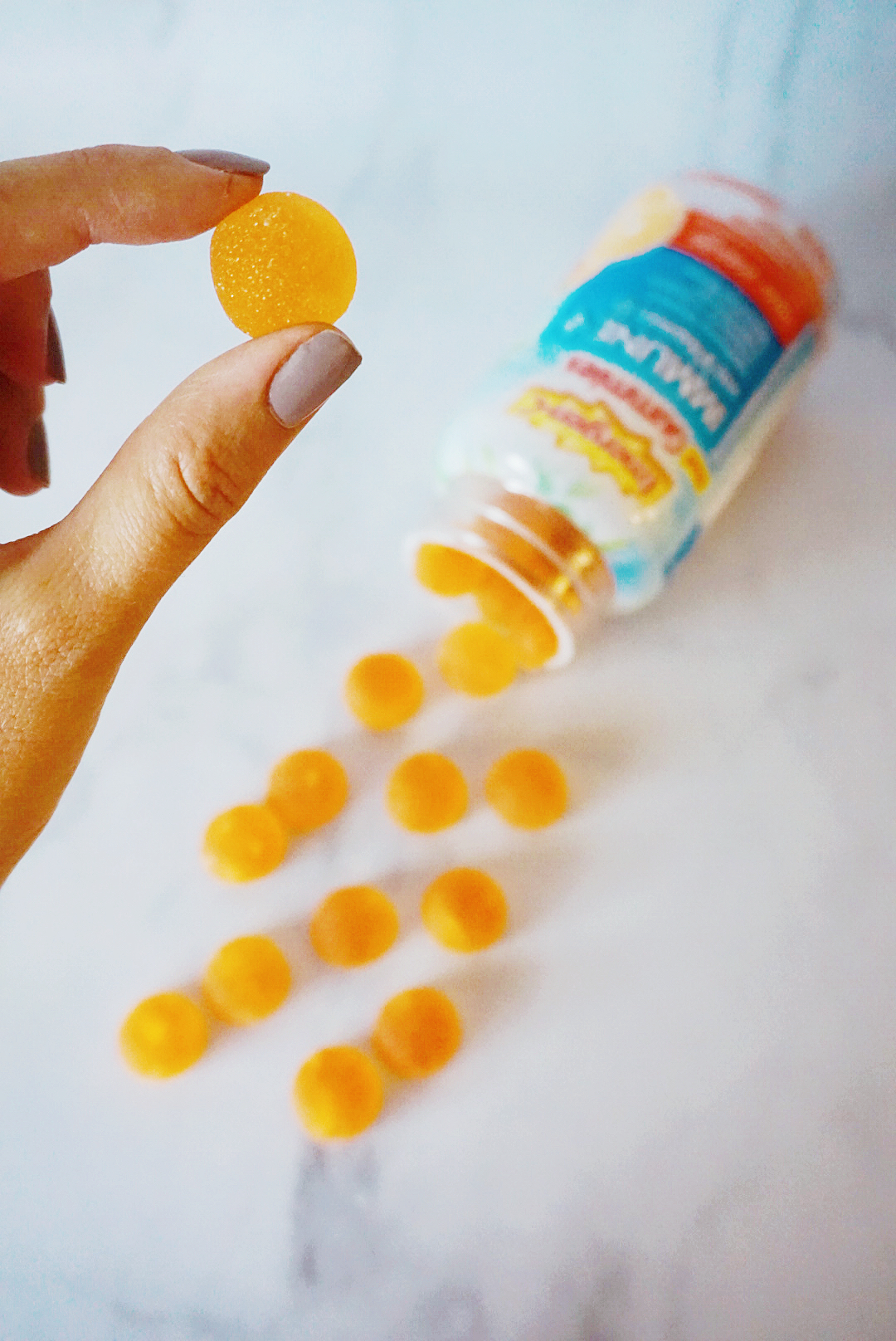 Get Plenty of Sleep: Sleep is necessary for a strong immune system. When you sleep, your body repairs and recuperates itself. For me personally, I get the best night's rest when I go to bed and wake up at the same time each day, creating a routine for my body.
By following these simple tips I'm able to help support my immune system and I hope you will too!
Try it for yourself and incorporate Emergen-C Immune+® Gummies as part of your daily routine/wellness plan – you can simply order them from Target. They're available in Super Orange and Raspberry flavors! Or, you can also try Emergen-C® Gummies, available in a medley of Orange, Tangerine and Raspberry flavors.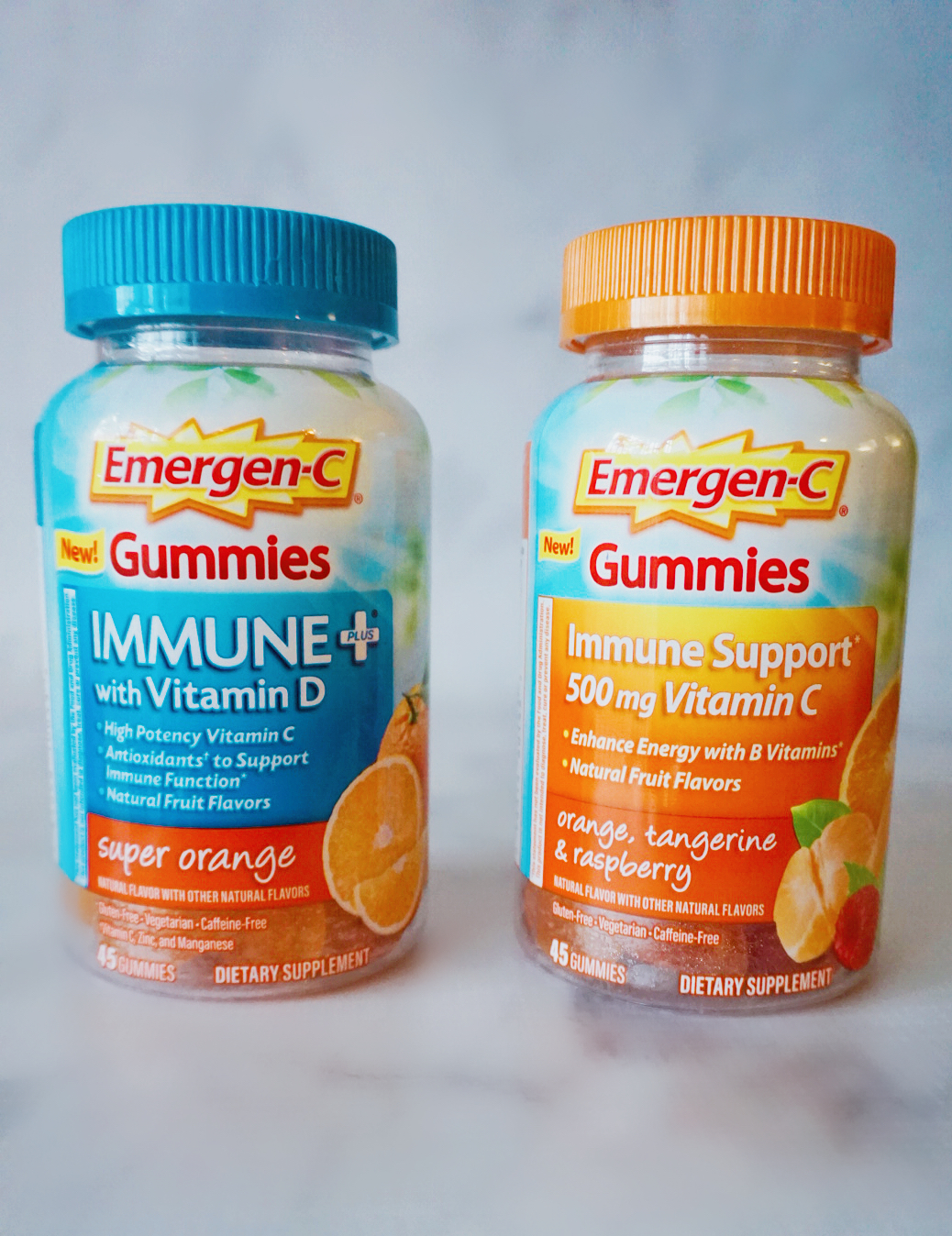 What are some ways you support your immune system during the winter months?
*These statements have not been evaluated by the Food and Drug Administration. These products are not intended to diagnose, treat, cure or prevent any disease.