Happy Friday! I hope you all are having a great week! My hubby has been traveling for work ALL week, so I can't wait for him to come home today!
I've decided I officially love routines. Actually, I'm pretty sure I knew this… but this week it was confirmed when Erik was out of town and I didn't do what I normally do. Our life is pretty boring during the week, but I love it! When I'm done working I cook dinner every night and as soon as Erik comes home we eat and then go for a long walk. We live in a hilly neighborhood so it's good exercise and quality time together to share about our day without our phones, tv, computers or other distractions. I actually look forward to our walks every day…so needless to say I missed them (and him!) this week!
Since I'm a rigid, I mean routine person I love to plan ahead. I've shared with you before that my meal prep game is pretty strong if I do say so (I've shared some on Instagram), but some weeks unfortunately I don't have time to meal prep so I have to make lunches the night before or each morning (and by making lunches I mean for Erik and I)!
I've searched Pinterest for some new inspiration for lunch ideas. Many of these can be planned ahead of time so you don't need to rush in the morning, and they're great for adults to take to work or kiddos to school.
Some of these are paleo, and all are gluten free!
Italian Sub Roll-Ups (Grain Free) via Our Paleo Life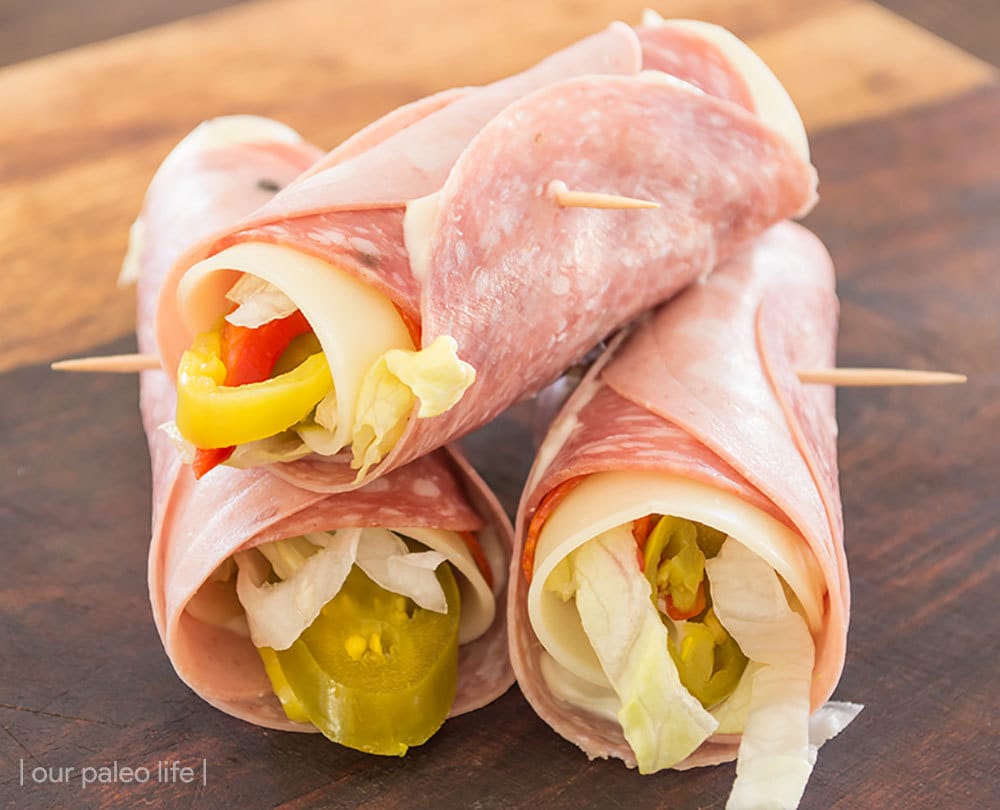 Apple and Peanut Butter "Sandwiches" via Bless This Mess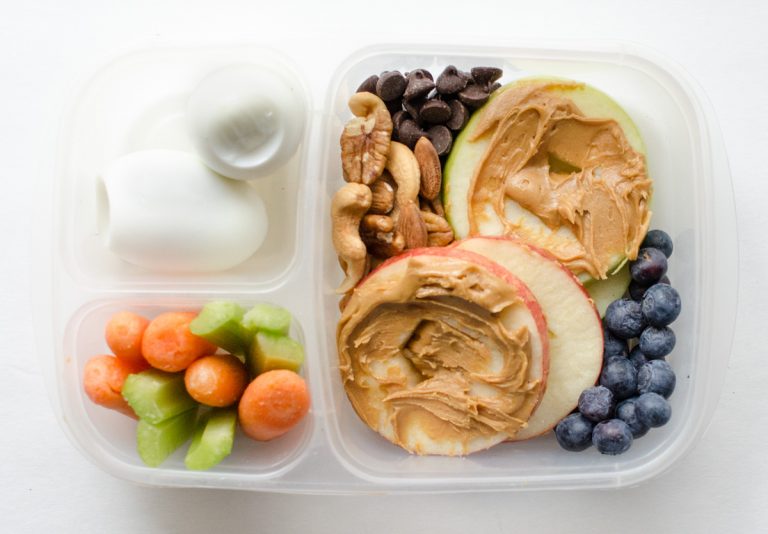 Spinach and Bacon Mini Quiches (Grain Free) via MOMables
Mason Jar Healthy Taco Salad (Paleo) via Food Faith Fitness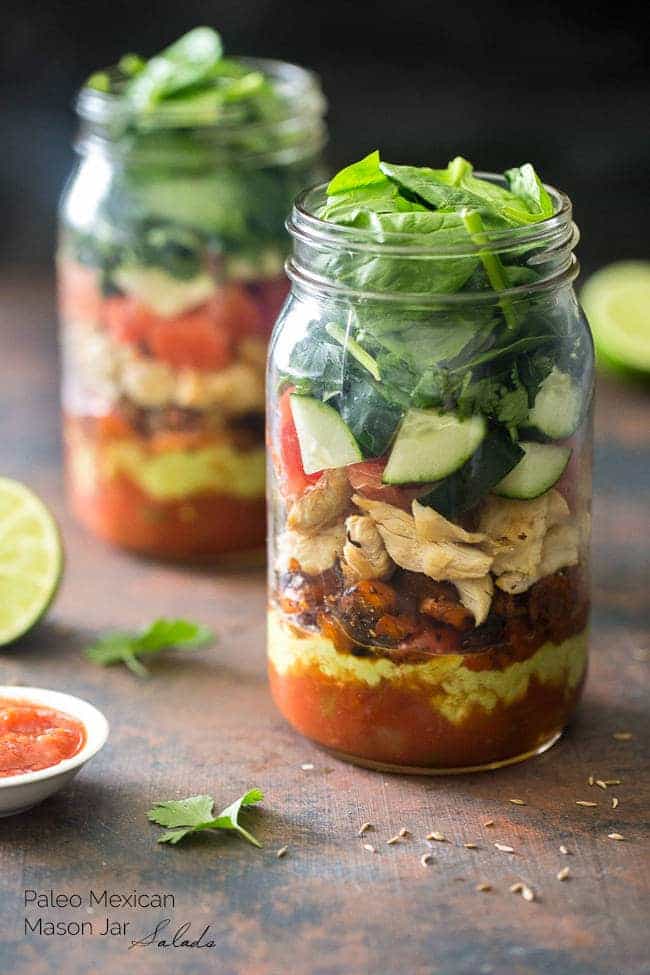 Paleo Steak Salad with Creamy Garlic Vinaigrette via Paleo Newbie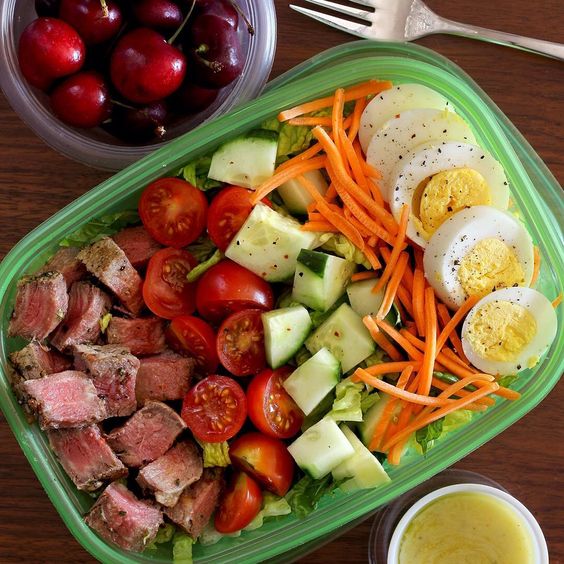 Banana chips and dark chocolate chips, string cheese, grapes, turkey roll ups, almonds via Celebrating Sweets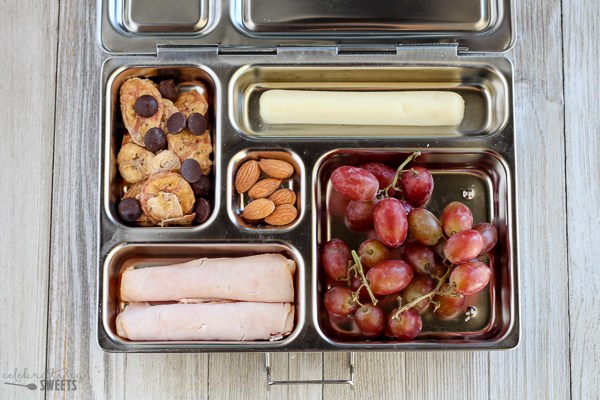 Hummus Vegetable Wrap via Emilie Eats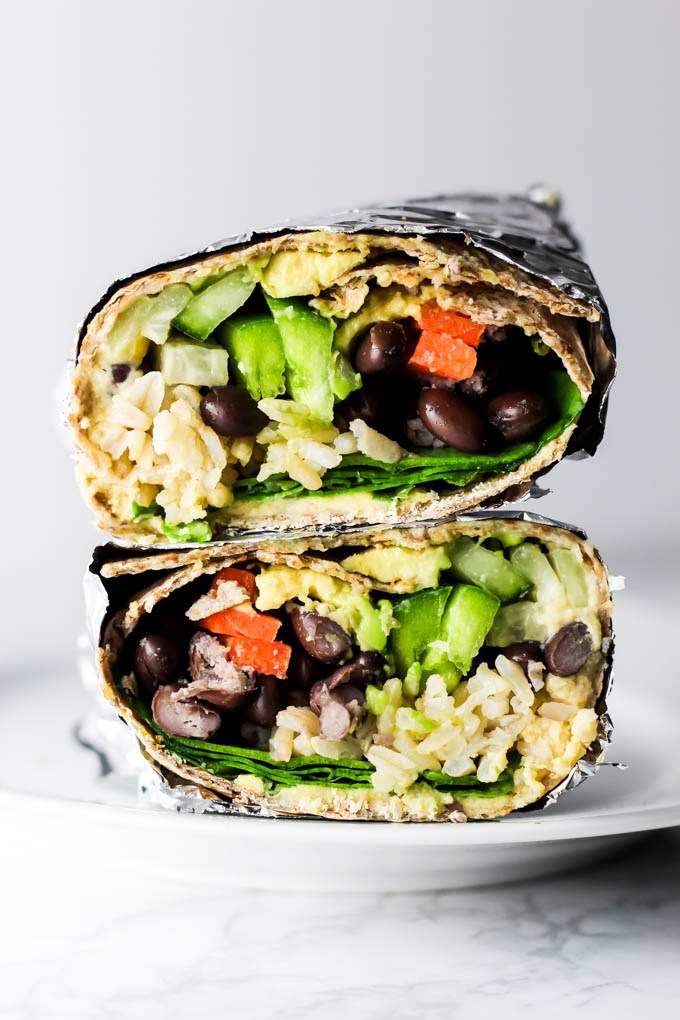 Thai Chopped Chicken Mason Jar Salad with Chili Vinaigrette via Lexi's Clean Kitchen 
BLT Summer Roll Recipe with Avocado via Avocado Pesto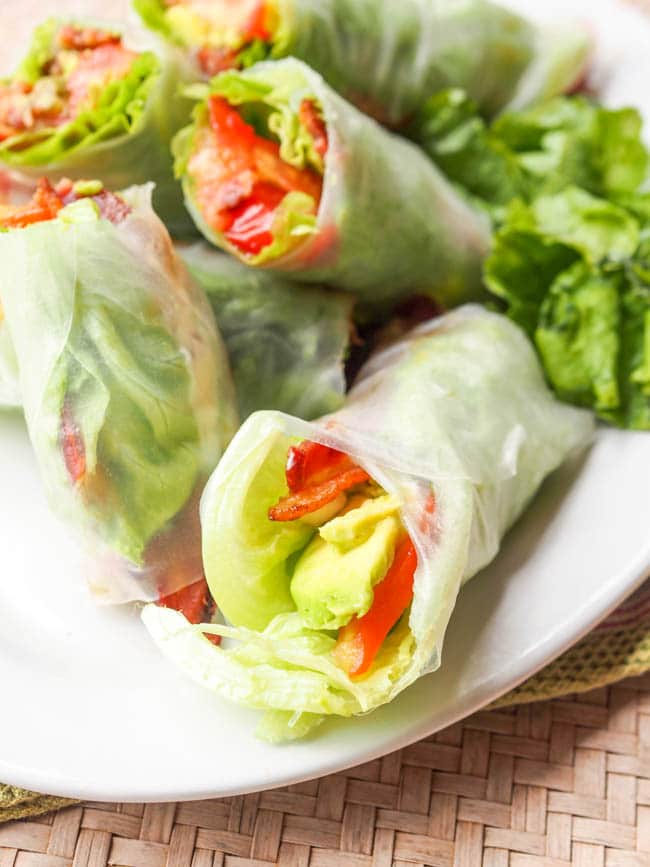 I hope you found these healthy, simple meal ideas inspirational for when you're packing lunches for work or school!
Question:
What's your go-to lunch that you pack most often?