Deciding to have a destination wedding was bitter sweet for me. Erik and I knew we really wanted one. Being Greek, if we had a wedding locally it would have been really big which really wasn't something that appealed to us. With that being said, my YiaYia (grandma) is not in good health and cannot travel…so we had to take that into consideration. After much thought and discussing it with her, we went ahead and had a destination wedding. She felt that even if it was local she wouldn't have been able to stay long.
Even though my wedding was the best day of my life, I had a heavy heart knowing that she couldn't be there to share my special day with me. This past weekend I went to her house and "relived" the day. We put all the pictures on her tv, tried on my dress and most importantly she got dressed up and we took pictures together.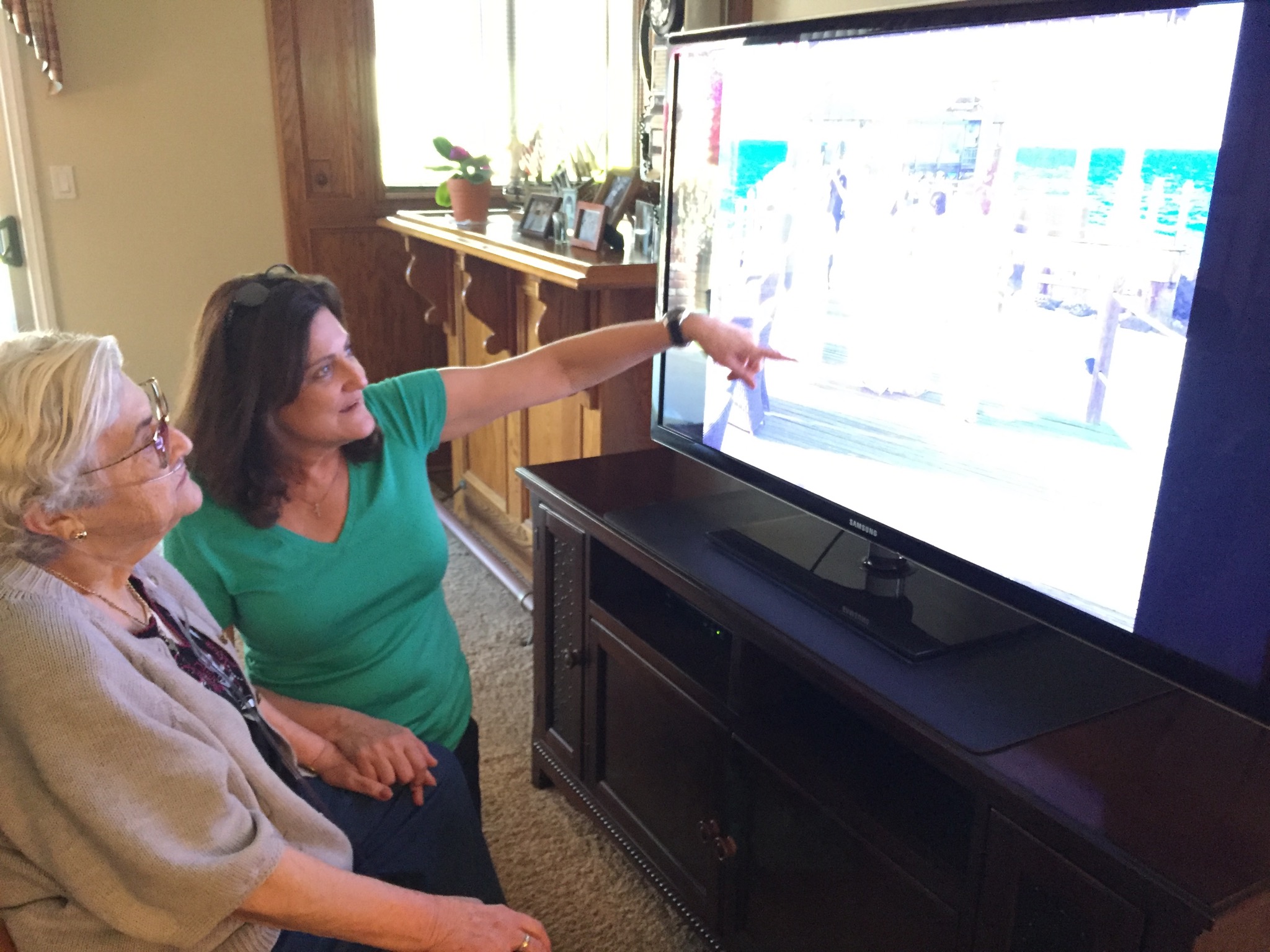 My mom explaining to her each picture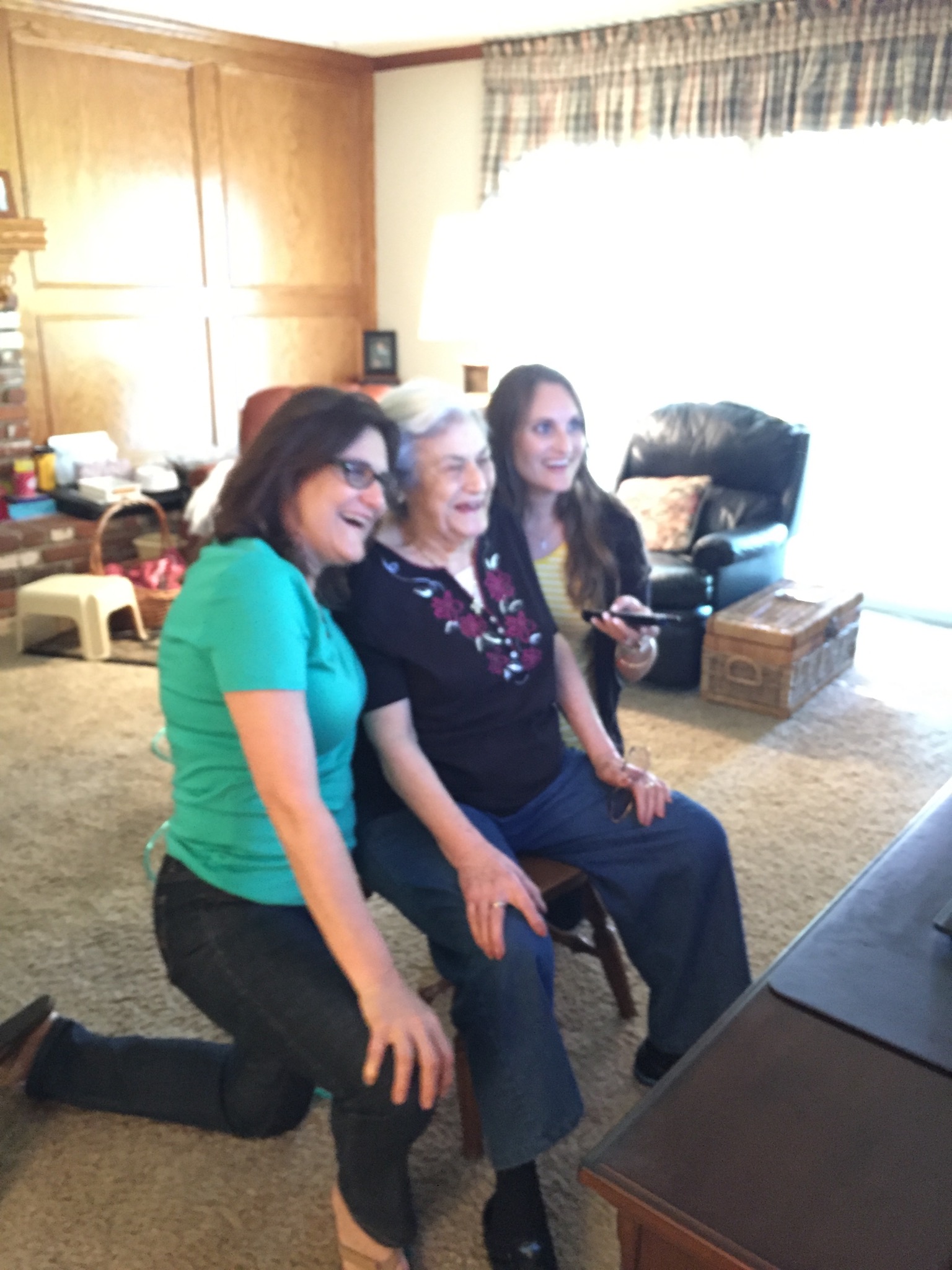 I love that this moment was captured! She was so happy looking through each one.
She was really emotional as we were looking through them.
She kept saying "I feel like I'm in the Bahamas watching!"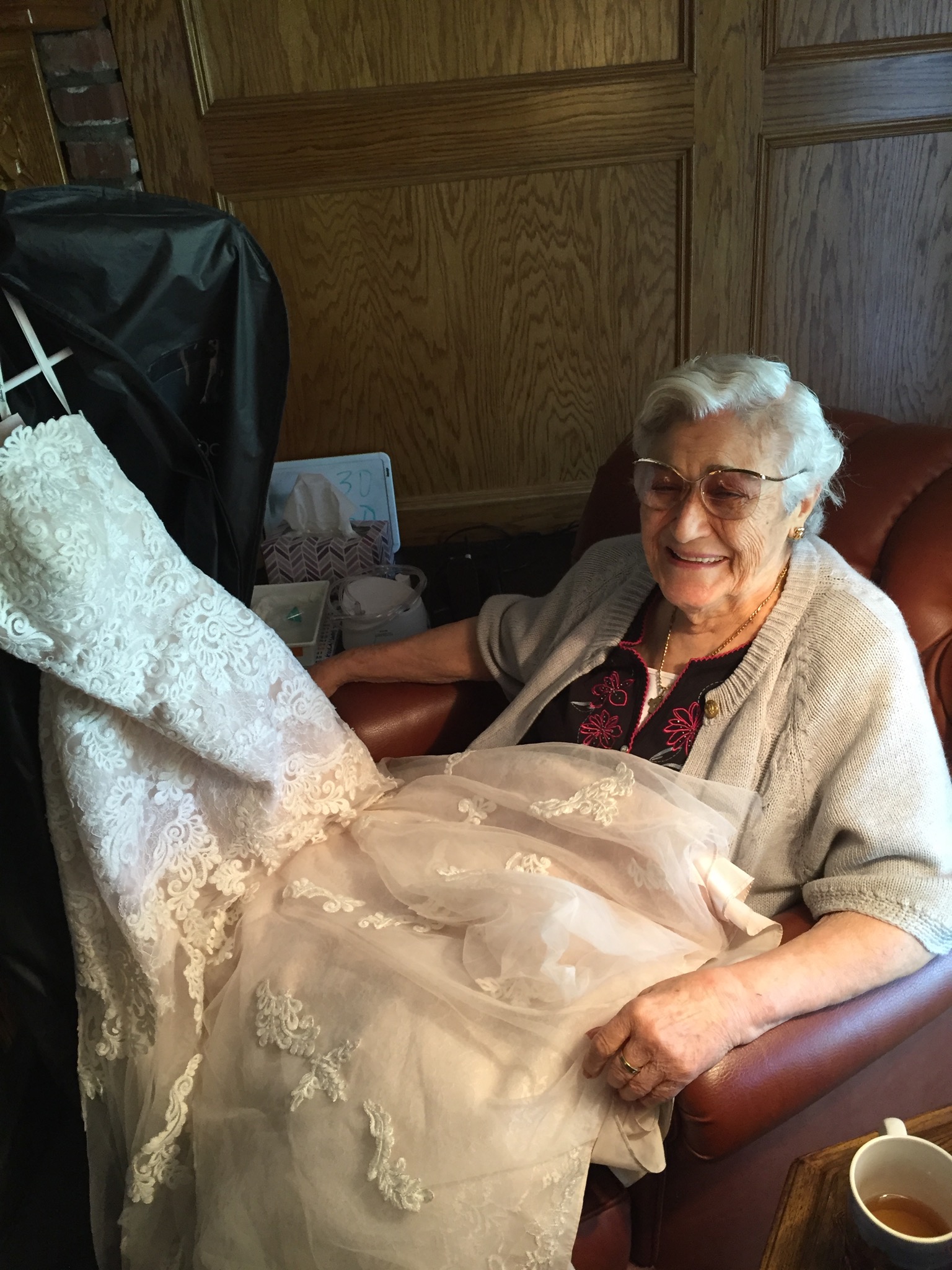 Then I brought out my dress and the tears really started!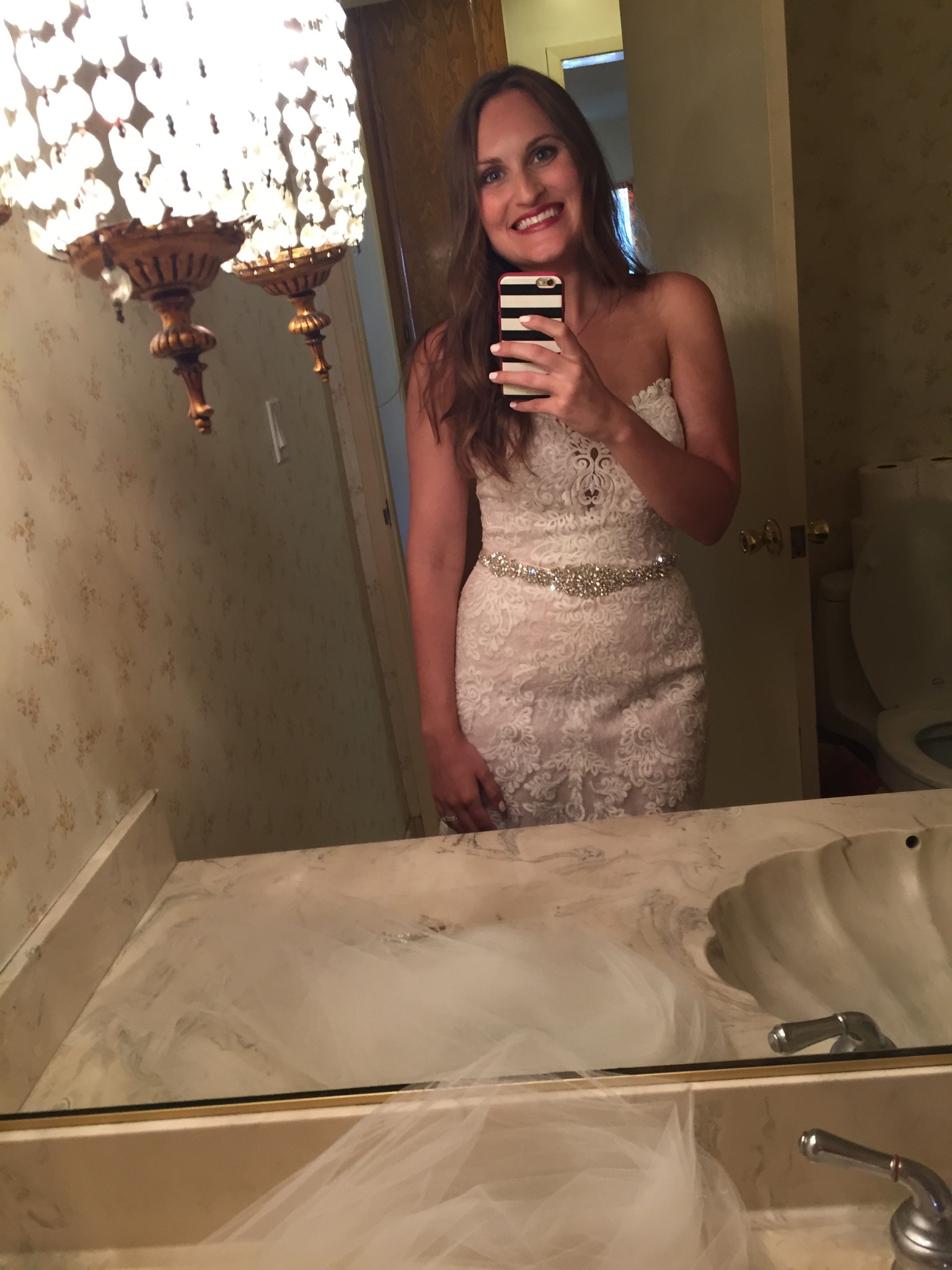 Getting ready to show her!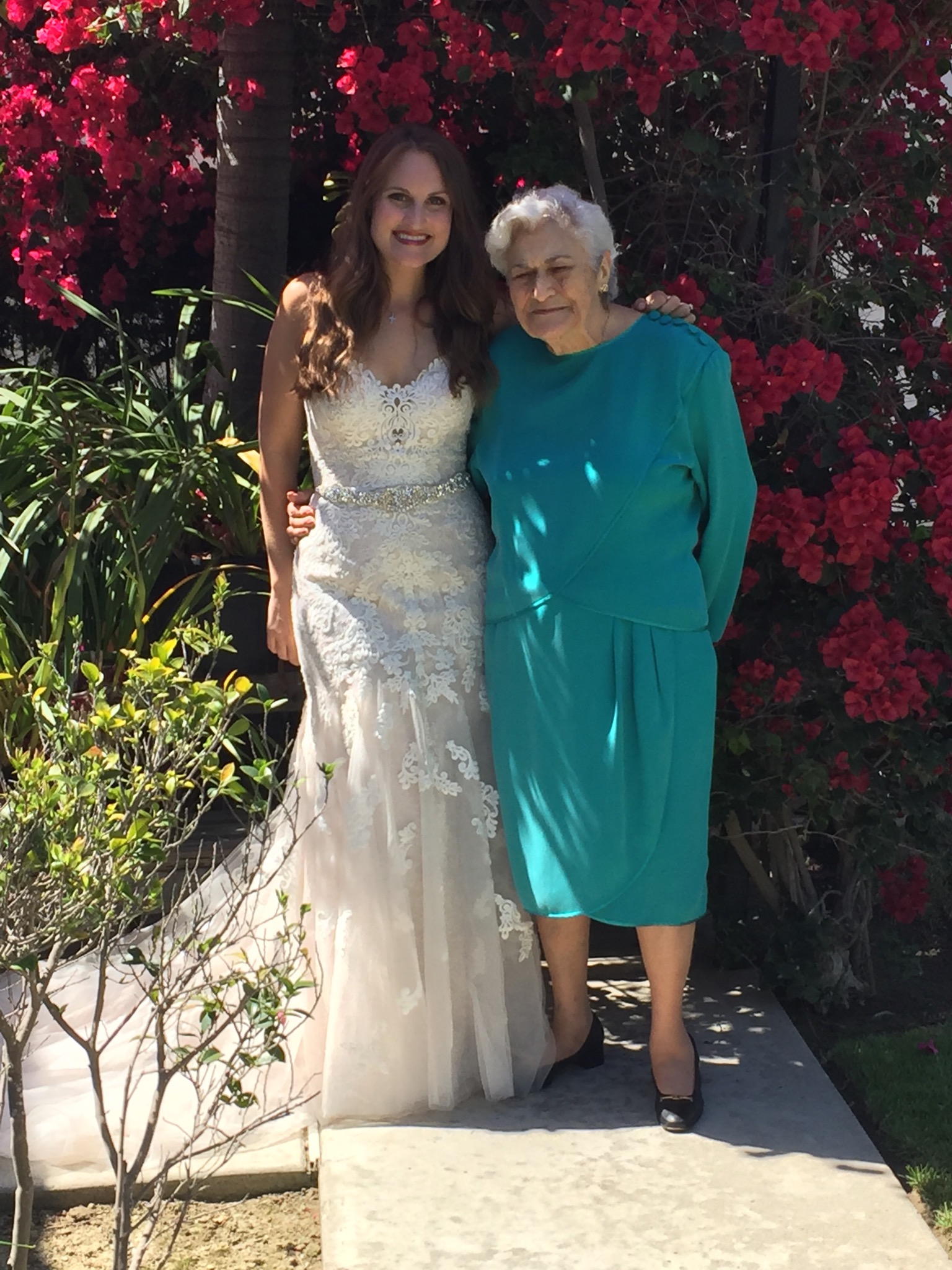 She wanted to wear this dress because it matched "the water at the wedding".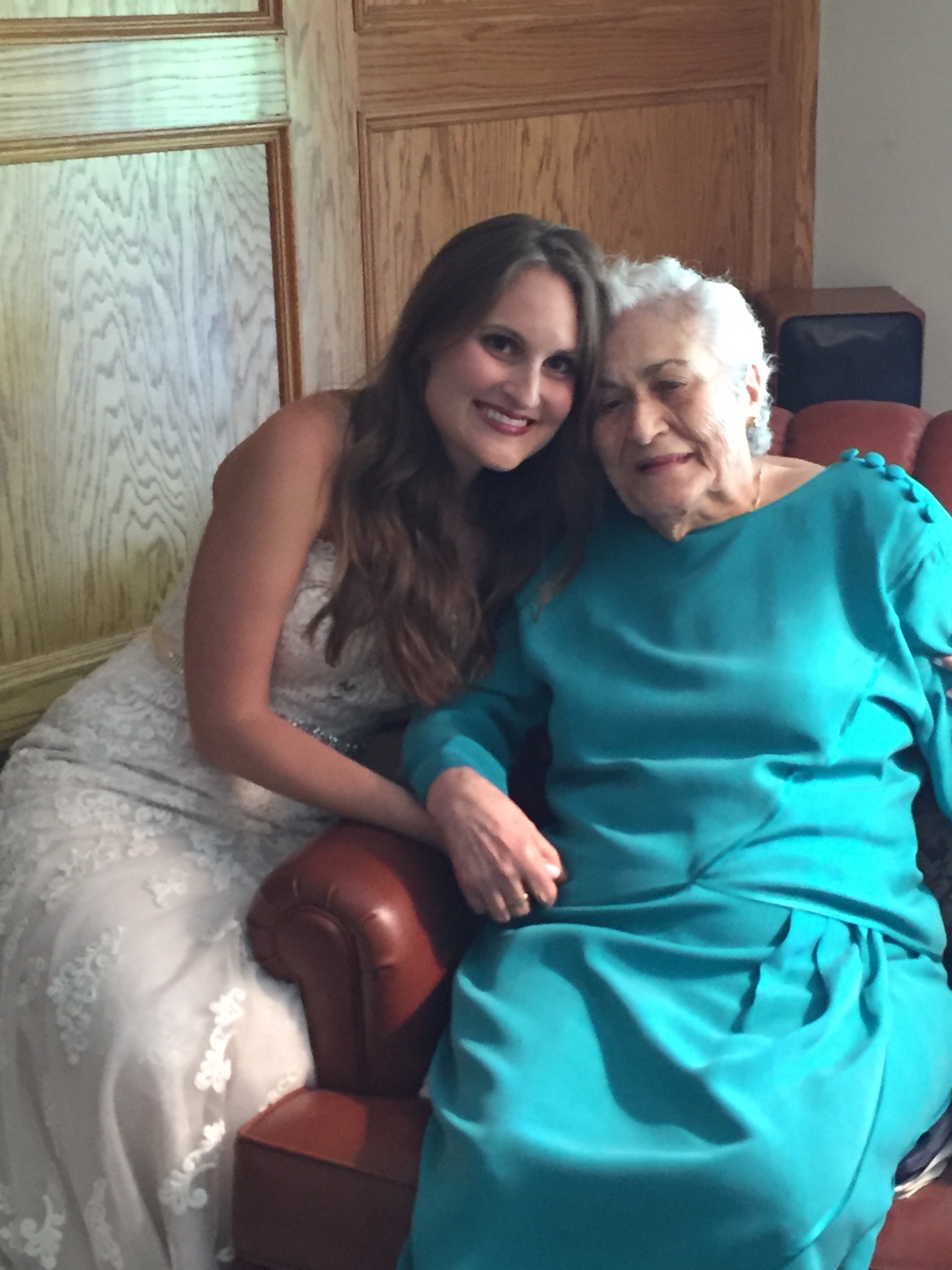 Her live-in caregiver told my mom that the next day all she could talk about was my wedding and how she was there!
These pictures will for sure be going into our wedding album and are memories I will forever cherish.
Today I'm linking here.