After I posted about my engagement I received so many sweet comments/emails, so I thought I would update you on the wedding plans! 🙂 If you follow me on Instagram, then you know some details.
Well… it's official Erik and I are getting married February 20, 2016 in Nassau, Bahamas!!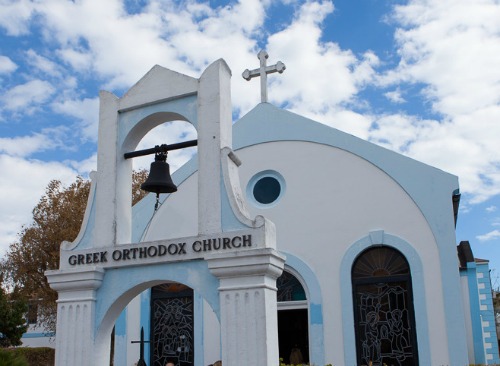 What's pretty special is that they have a Greek Orthodox Church there! So, we will be having a traditional Greek Orthodox wedding ceremony. This is something I've always envisioned as a little girl.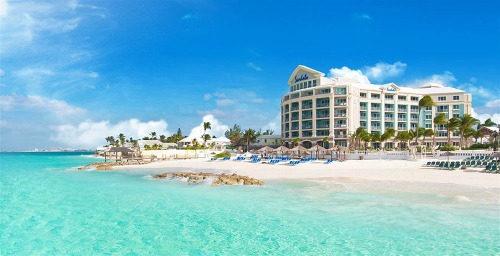 We will be having our reception at The Sandals Resort, as well as where everyone will be staying.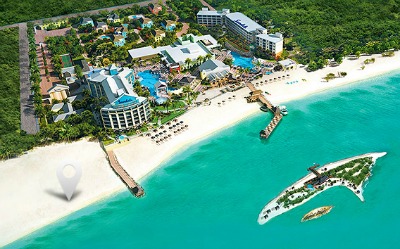 The Sandals Resort is all-inclusive and they say they specialize in dietary needs (so I'm praying I don't get sick there)! I will update you all once I get back and let you know if they are Celiac safe!
The resort has an offshore island and all non-motorized water sports are included! I can't wait!!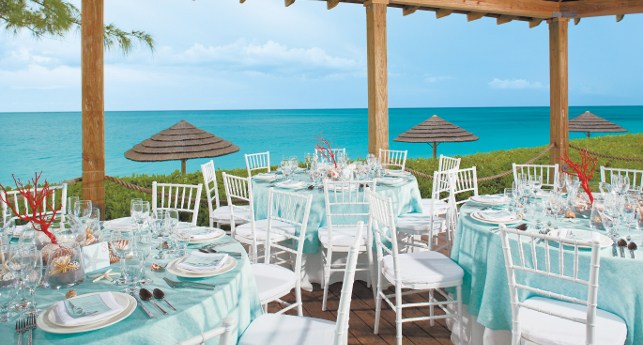 The idea of not being able to see everything before makes this Type-A girl a little nervous 😉 but I figure with the natural beauty of the Bahamas, I can't go wrong! So far The Sandals has been incredible. As soon as I booked the date, I was assigned a wedding coordinator that I will be talking to from now until the wedding. The day we arrive I meet with her and she shows us all the details as well as seven different locations for the reception we get to pick from. This picture is just a sample of one!
Okay so now on to the planning!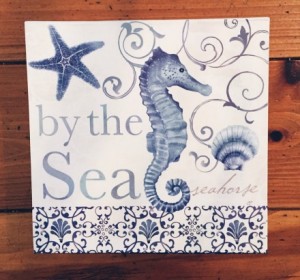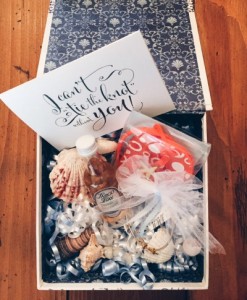 These are the boxes I gave to ask my bridesmaids to be in the wedding. I wanted to go with a beach theme in honor of the Bahamas. Inside the box I put: a little bottle of Caribbean rum, a luggage tag that is a sandal, an Alex and Ani bracelet that has a shell on it, and a card that said "I can't tie the knot without you".
This is Cathy, my cousin/best friend. We are 5 months (to the day) apart and so she has always been the sister I've never had. I think she liked her box! She will be my maid of honor.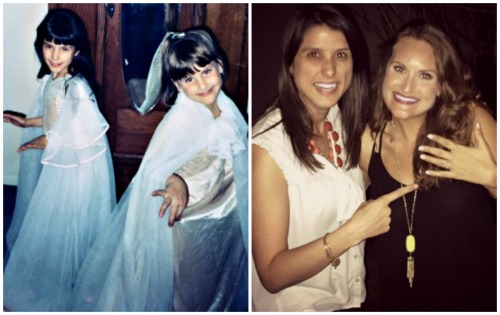 This is so special to share this time with her! We used to play wedding and plan ours when we were little girls!
On to dress shopping!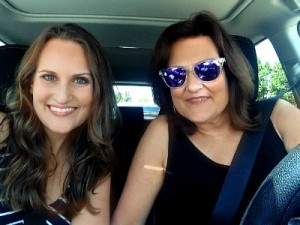 I love every minute of wedding planning and making incredible memories with my mom that I will forever cherish! This is us on our way to a dress appointment!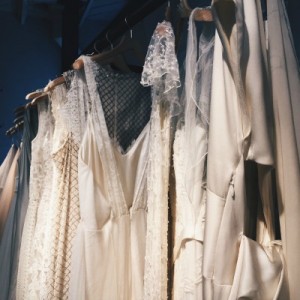 It's been fun trying dresses on! The problem is, I love them all! haha. Another issue is that since we are having a destination wedding I don't want something super hot or heavy…which most of the dresses seem to be! At the same time, I don't want something too casual since I'm having a church ceremony.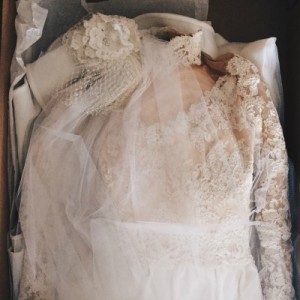 My mom and I opened her dress, what a special moment!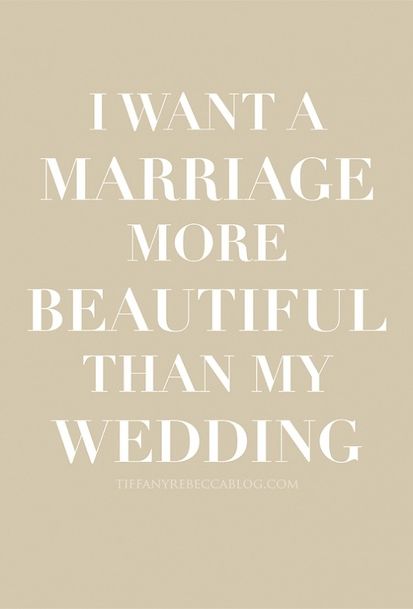 I love this quote. It's so easy to get caught up in all the superficial aspects of a wedding, but it's important to remember the big picture.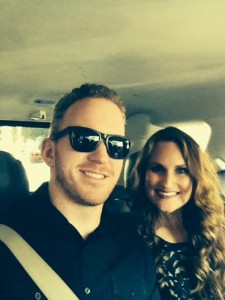 I can't wait to marry my best friend and spend forever with him! 🙂
If you have an advice or tips, please share them with me! I would love any info regarding past experiences with destination weddings, Sandals Resort trips, wedding dress ideas,etc!
To stay connected with me follow me on Instagram, Twitter, like me on Facebook or follow my Pinterest Boards!
Thanks for sharing in this journey with me!